Did Trump Break the Law Over Alleged 'Morning Joe,' 'National Enquirer' Blackmail Threats?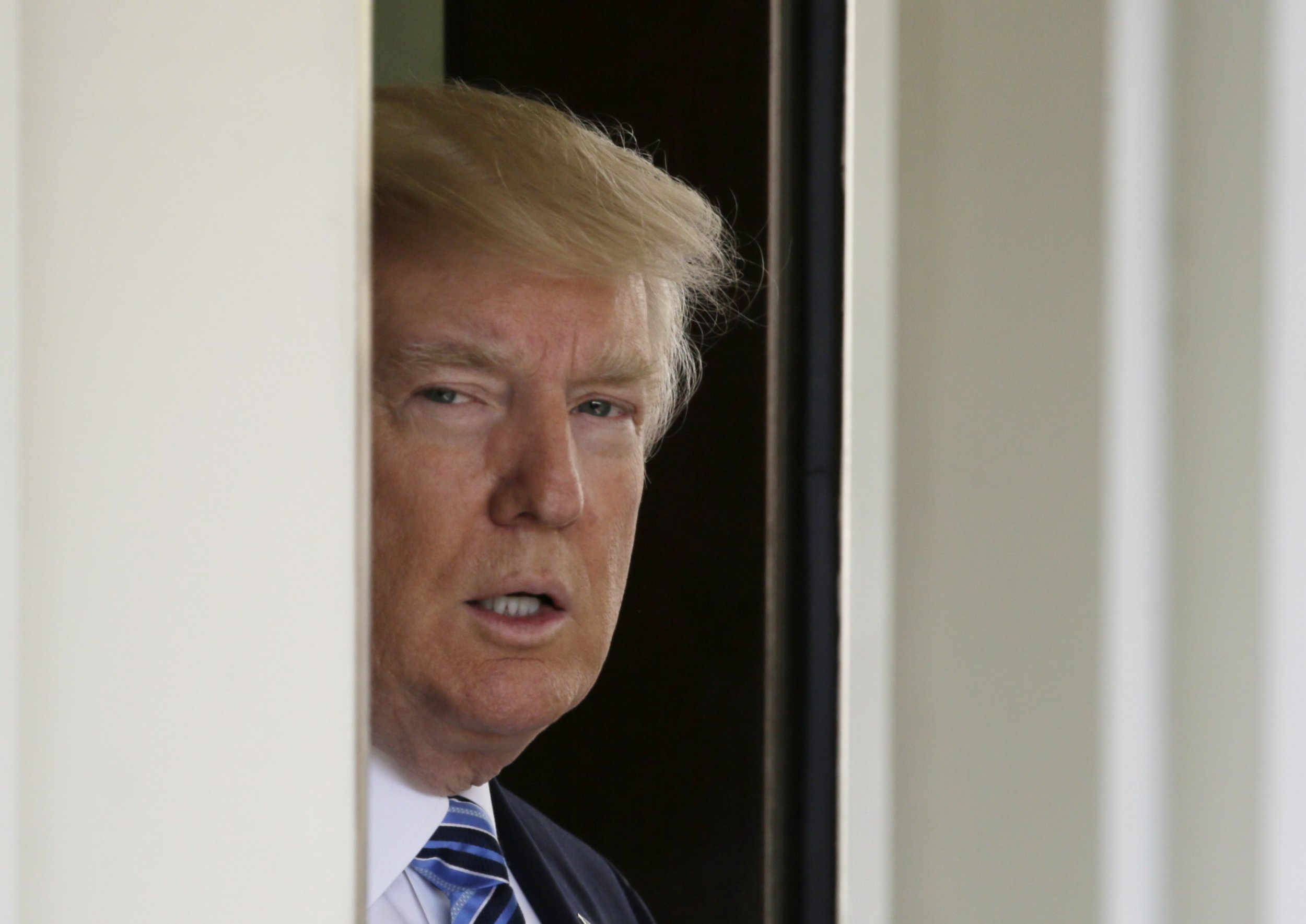 President Donald Trump may have broken the law over alleged threats he made to the hosts of MSNBC's Morning Joe over a story in the National Enquirer.
Related: Morning Joe' Hosts Accuse Trump of Blackmailing, Threatening Them Over 'National Enquirer' Story
Joe Scarborough and Mika Brzezinski said on their show Friday that the White House made repeated requests that they call Trump and apologize for their critical coverage of the president otherwise a damaging story about them would be published in the National Enquirer. The publisher of the tabloid, David Pecker, is a longtime friend of Trump, and his tabloid published a series of negative stories about Trump's Republican primary rivals during the 2016 election campaign.
"We got a call that 'hey the National Enquirer is going to run a negative story about you guys,'" Scarborough said. "And they said 'if you call the president up and you apologize for your coverage then he would pick up the phone and basically spike this story.'"
Trump has faced numerous accusations of breaking the law, both before and since he took office, most recently with allegations of obstruction of justice in the investigation into whether there was collusion between his campaign and Russia. And, according to New York defense attorney Matthew Galluzzo, Trump's actions, if proven, could violate New York state law on coercion.
"If you compel somebody to abstain from conduct that you have a right to engage in and if you don't do what they demand you will then expose a secret or publicize a fact intending to subject the person to contempt or ridicule, that can be a crime," Galluzzo, a former prosecutor told Newsweek.
The story that did publish earlier this month was headlined "Joe & Mika: TV Couple's Sleazy Cheating Scandal."
But, added Galluzzo, it would have to be proven that the National Enquirer was "working at the behest of Trump."
Laurence Tribe, a constitutional law professor at Harvard Law School, has said that there is also a federal statute under which Trump's alleged conduct could fall.
"If Wh told @morningmika & @JoeNBC the Nat'l Enquirer wd smear them unless they laid off T on their show, that wd be a crime per 18 USC 872," he tweeted. The statute contains a possible punishment of up to three years in prison.
It is, however, unlikely that Trump will be indicted by a federal prosecutor anytime soon, even if his tweets are continuing to raise questions about his potential breaking of the law.
"This is not something I would expect a prosecutor to investigate/prosecute," Peter Zeidenberg, a former federal prosecutor told Newsweek via email. "But it is a great example of how his tweets expose himself to potential legal jeopardy."
And, Zeidenberg added, while a sitting president will not be indicted for a crime, it could be more political ammunition for a future impeachment charge. "This conduct could easily be viewed as an abuse of his office," he said. "I could see this being added to other attacks on the press as part of a more general push to build an abuse of his office charge. But that would be a political question, not strictly legal or criminal."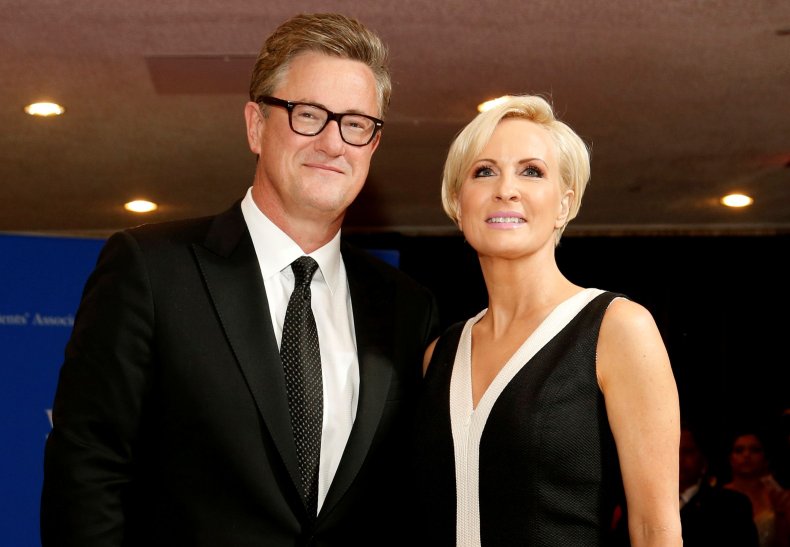 There remains plenty of debate about the actual version of events. Trump later denied the accusations in a tweet, stating that it was Scarborough who initiated the contact over the story.
And, in a statement, the National Enquirer similarly disputed the version of events put forward by Scarborough and his co-host Brzezinski, who announced their engagement in May.
"At the beginning of June, we accurately reported a story that recounted the relationship between Joe Scarborough and Mika Brzezinski, the truth of which is not in dispute," read the statement. "At no time did we threaten either Joe or Mika or their children in connection with our reporting on the story. We have no knowledge of any discussions between the White House and Joe and Mika about our story, and absolutely no involvement in those discussions."
This story has been updated to include further information about relevant federal laws.