Is Trump a Moron? Watchdogs File Freedom of Information Requests to Find Out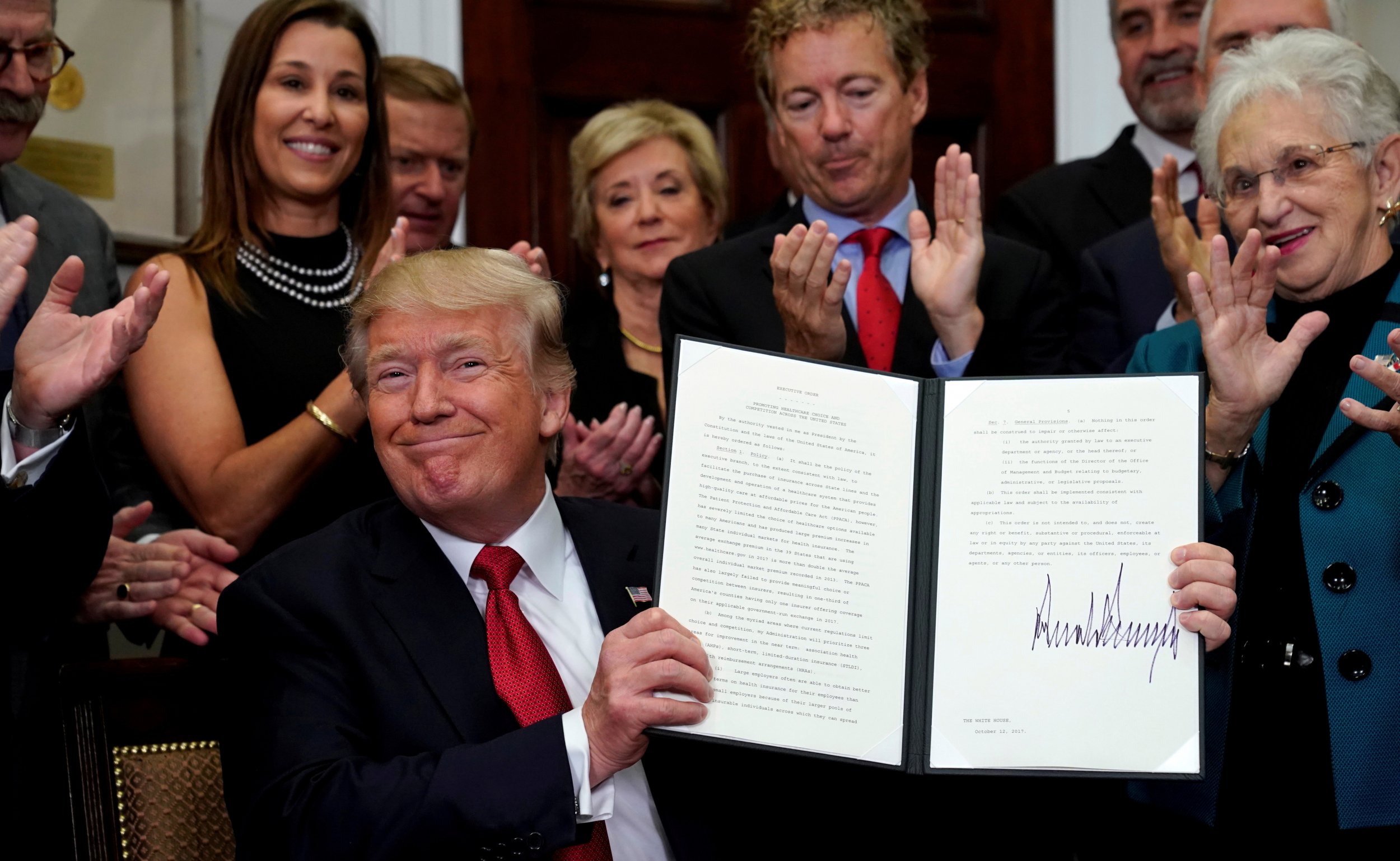 Government watchdog groups are pressing the Trump administration to release documents that would shed light on whether President Donald Trump's cabinet is covering up his mental state.
On Thursday the campaign group Free Speech For People filed the first of a series of Freedom of Information Act (FOIA) requests seeking details about whether senior officials have concerns the president is a moron or an imbecile.
The group, which bills itself as nonpartisan, says it is trying to "determine whether Cabinet members are attempting to cover up the diminished mental capacity of a President who is unfit to serve." Similar requests are being submitted to the Departments of State, Homeland Security, and Defense.
"The public needs to know the extent of the danger and whether Cabinet officials are taking measures to defuse it," the group's Senior Counsel Shanna Cleveland wrote in a statement. "The Constitution provides a remedy if the President is unfit," she said, pointing out that a president who is physically or mentally incapacitated can be removed from office under the 25th Amendment to the Constitution.
The group's request follows NBC News reports in the past two weeks that Secretary of State Rex Tillerson called Trump a moron and threatened to resign after a meeting at the Pentagon in July. During the meeting the president reportedly called for a massive expansion of America's nuclear arsenal. The reports cite multiple officials who were either in the room or briefed on the meeting.
Both President Trump and Tillerson deny the reports. Yet the reports have lent credence to questions about Trump's mental capacity.
Read more: Trump's generals can save the world from war—and stop the crazy
After one report last week, senior Republican Senator Bob Corker told reporters that senior officials like Tillerson and Secretary of Defense James Mattis "help separate our country from chaos."
An early Trump supporter and chairman of the Senate Foreign Relations Committee, Corker has turned on Trump in recent months. "The president has not yet been able to demonstrate the stability nor some of the competence that he needs to demonstrate in order to be successful," Corker said in August, referring to Trump's confusing response to a violent white supremacist rally in Charlottesville, Virginia.
This week Vanity Fair reported that several people close to the president believe he is "unstable," "losing a step," and "unraveling." Republican Senate Majority Leader Mitch McConnell, has reportedly said in private that Trump is unwilling to learn the basics of governing.
Other transparency groups are also seeking answers about Trump's mental state. Following Tillerson's October 4 press conference where refuted NBC's report he called Trump a moron, the watchdog group Democracy Forward filed an FOIA request seeking to "explain to the public, the decision making process that led to" Tillerson's snap statement.
They want all records that went into the development of Tillerson's statement as well as meeting notes and emails sent before and after the July 20 Pentagon meeting.
Psychiatrists have attempted to analyse Trump's behaviour, with 27 recently flouting what is known as the Goldwater Rule—a professional code against analysing political figures—to claim in a new book that "anyone as mentally unstable as [Trump] should not be entrusted with the life-and-death-powers of the presidency."
Other mental health professionals have warned that it's not possible to diagnose a potential patient from afar without interviewing them in private. "The process of making a psychiatric diagnosis depends on more than just observing somebody's behavior or listening to their words," said Dr. Paul Appelbaum, a professor of psychiatry, medicine, and law, at Columbia University during the 2016 election.
Coming to a diagnosis, Dr. Appelbaum said, "requires an opportunity to probe the possible roots of those behaviors, Identifying whether there are constellations of pathological symptoms that might constitute a syndrome, whether substance abuse may be involved, whether there's a deliberate persona being projected by the individual, a way that he or she wants to portray themselves and, in fact, doesn't represent their inner functioning accurately."
Free Speech For People's FOIA requests are seeking to find out if "Cabinet officials have considered requiring the President to undergo a medical examination."