Trump Is Probably the 'Most Dangerous' President, Schumer Says to Rally 2018 Midterm Democrats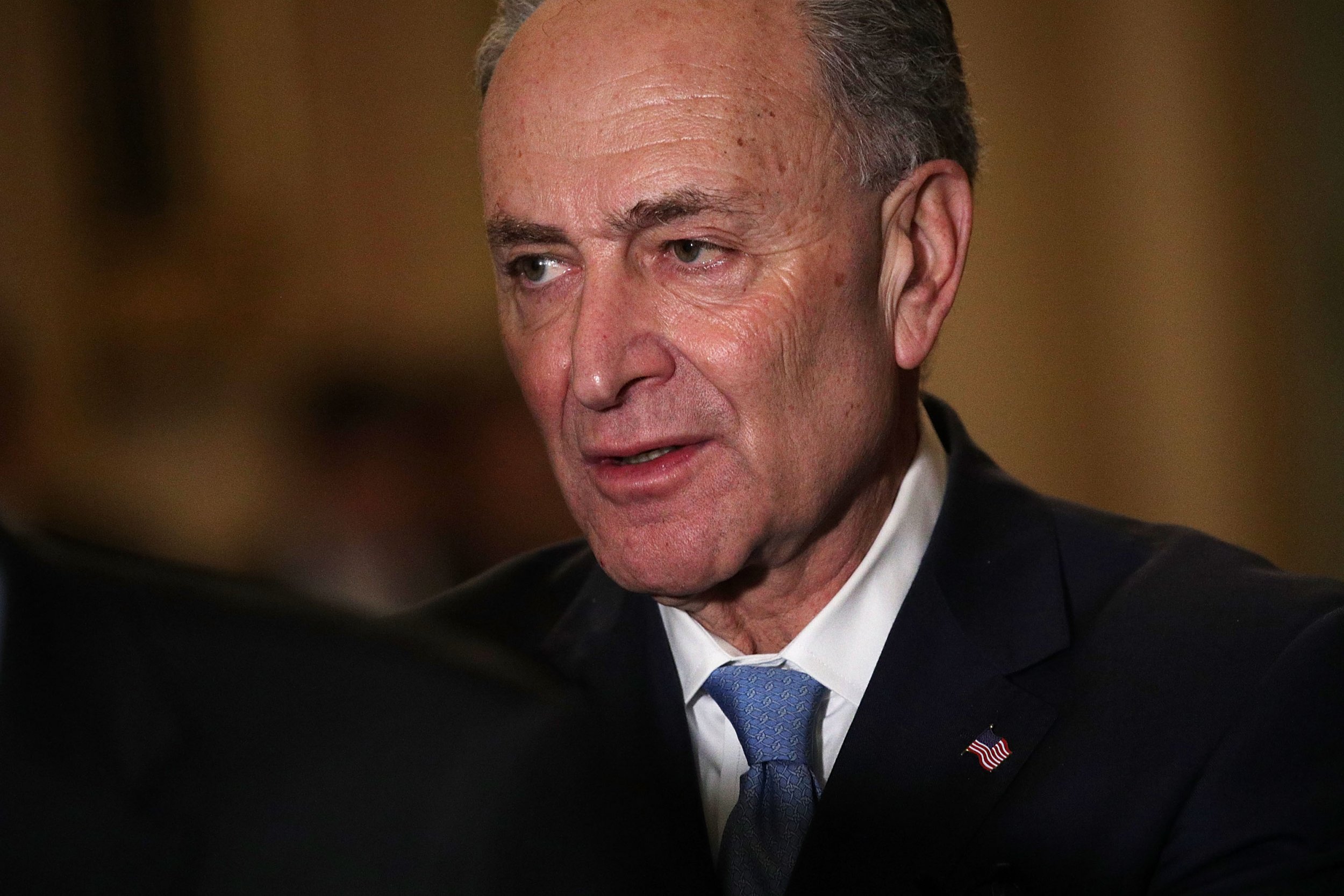 Senate Minority Leader Chuck Schumer slammed the leadership of President Donald Trump while trying to rally support for the Democrats during a Saturday dinner in New York.
"We are dealing with probably the most dangerous and worst man in the presidency we have ever had in the history of this nation," Schumer told listeners at the 2018 Human Rights Campaign Greater New York Gala. With upcoming 2018 midterm elections on November 16, Schumer attempted to drum up support for Democrats. The senator from New York symbolically ripped up his prepared speech during his remarks.
"If we win and we take back the Senate that means that I will have the sole power to determine what goes on the floor of the Senate...It means we'll be able stop Donald Trump from putting all his junk on the floor and stop the anti-LGBT cascade of things that come into the United States Senate," Schumer said at the nonprofit LGBT rights advocacy group dinner.
"We're gonna win! We're gonna win! We're gonna win!" Schumer said.
Senator Kirsten Gillibrand also spoke at the dinner, saying that when voters flip the House and Senate back to Democratic control, the party will work toward social and economic equality. Democrats would need to win 24 seats in the House to flip the majority. Towards the end of 2017, polls showed Democrats with a safe, 13-point lead ahead of Republicans to regain control of the House and the Senate next November, but January polls showed the lead was narrowing to a seven-point lead.
At a Republican retreat in West Virginia last week, GOP members of Congress discussed how to approach voters for the 2018 midterms, according to CBS News. Republican lawmakers held forums on national security, infrastructure, and the economy. Trump and House Speaker Paul Ryan highlighted the passage of the 2017 Tax Cuts and Jobs Act. "Tax reform is working," Ryan said.
Ryan also noted that the midterm elections were beginning to sway towards Republicans, Politico reported Thursday. After Trump's Tuesday night State of the Union address, Trump's approval rating went up, according to Rasmussen Reports Daily Presidential tracking poll.
"Rasmussen just announced that my approval rating jumped to 49%, a far better number than I had in winning the Election, and higher than certain 'sacred cows.'" Trump tweeted Friday, "Other Trump polls are way up also. So why does the media refuse to write this? Oh well, someday!"
Still, as polls begin to sway in favor Republicans and Trump, notable GOP lawmakers including Senator Bob Corker (R-TN), Senator Jeff Flake (R-AZ), Senator John McCain (R-AZ), Senator Orrin Hatch (R-UT), and most recently Representative Trey Gowdy (R-SC) have said they will not seek re-election in November 2018.