Trump Decision to Shutter Resettlement Offices Will Undermine U.S. Safety, Advocates Warn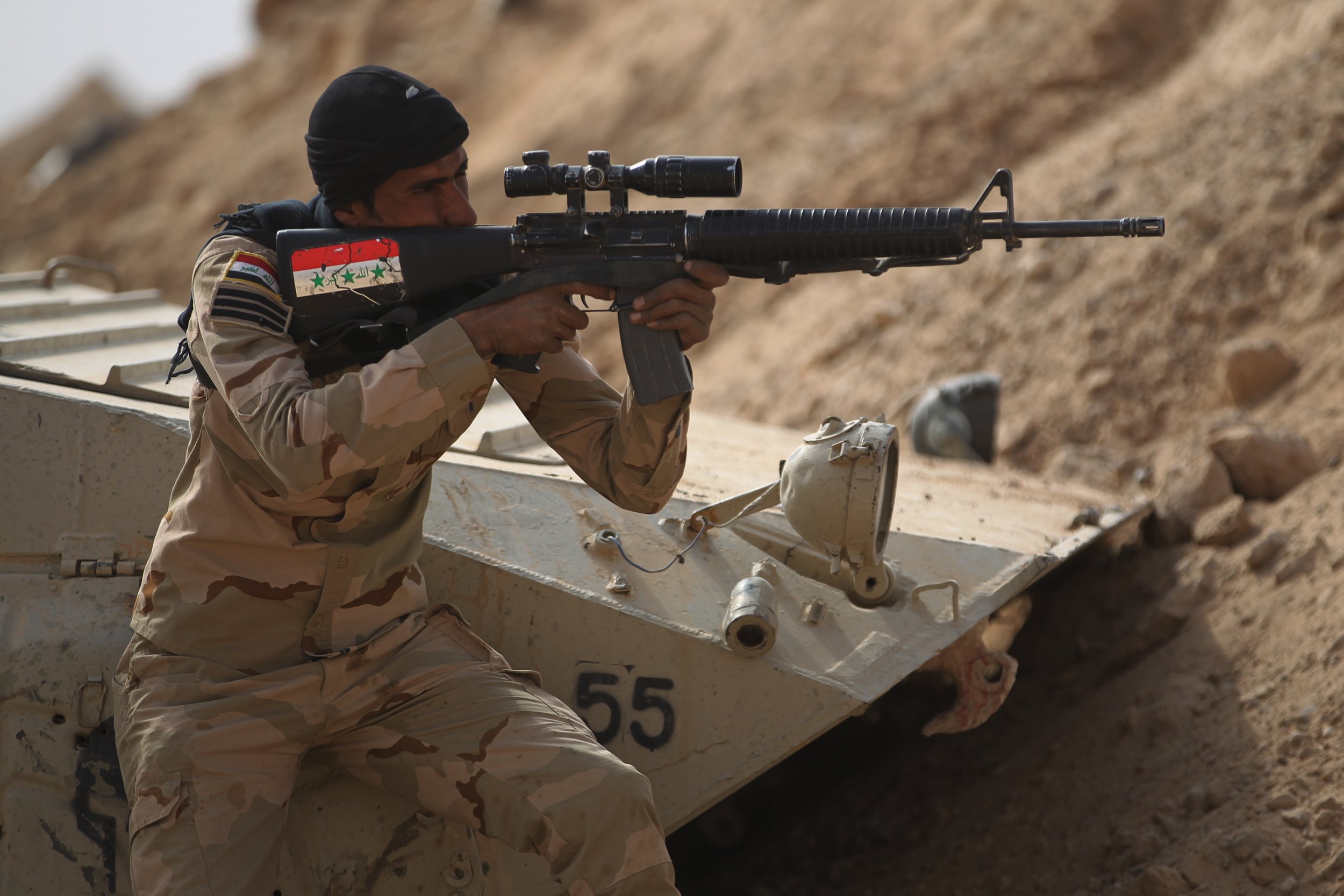 The Trump administration's decision to scale back the number of refugee resettlement offices across the country puts American lives at risk by providing terrorist groups like ISIS and Al-Qaeda with ammunition for their anti-U.S. propaganda and recruitment campaigns, refugee advocates warn.
Dozens of refugee resettlement offices—which help integrate refugees fleeing famine, war and political persecution—could potentially close. The move is part of a string of reckless decisions President Donald Trump has taken to undermine national security, advocates who oversee resettlement operations told Newsweek.
The move to close some of the 300 offices across 49 states, coupled with Trump's immigration crackdown and travel ban targeting six Muslim-majority countries plays right into the hands of terrorist groups, advocates stressed.
"The administration is doing exactly what ISIS and Al-Qaeda want people to believe about America—that they are against Muslims; that they are against refugees," said Hans Van de Weerd, vice president of U.S. programs for the International Rescue Committee, which operates dozens of resettlement offices.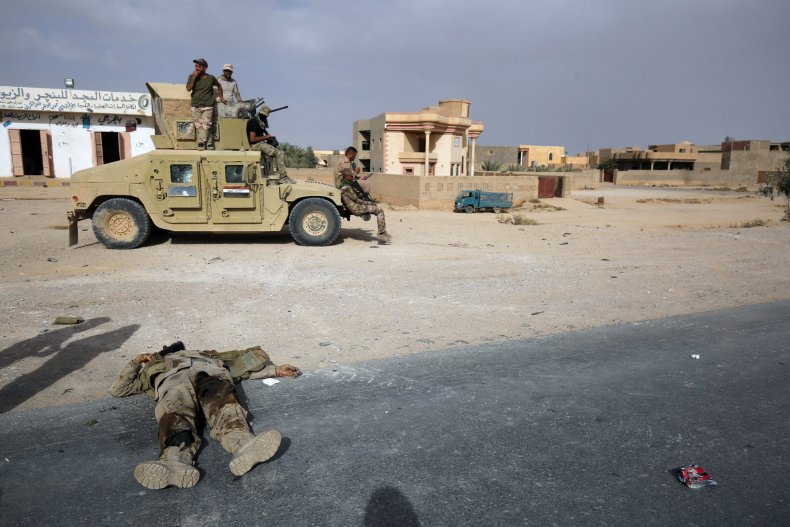 Jen Smyers, director for policy and advocacy for Church World Service, which also runs resettlement offices across the country, echoed Van de Weerd's sentiment.
"Taken in tandem with all of President Trump's refugee bans, it has really sent a signal to the Arab world and the Muslim world that the U.S. doesn't care about people who are displaced and in need of protection, which we know really has fueled and played into the hands of terrorist propaganda—recruitment propaganda in particular," Smyers said.
"When we look at the refugee resettlement program, it's not just a humanitarian program, it's part of our foreign policy," Smyers added.
Refugee resettlement representatives from nine non-profit agencies told Reuters that the State Department informed them in a December 1 meeting that offices expected to handle fewer than 100 refugees in fiscal year 2018 will no longer be authorized to resettle new arrivals, meaning the offices must shutter.
The White House did not respond to a Newsweek request for comment.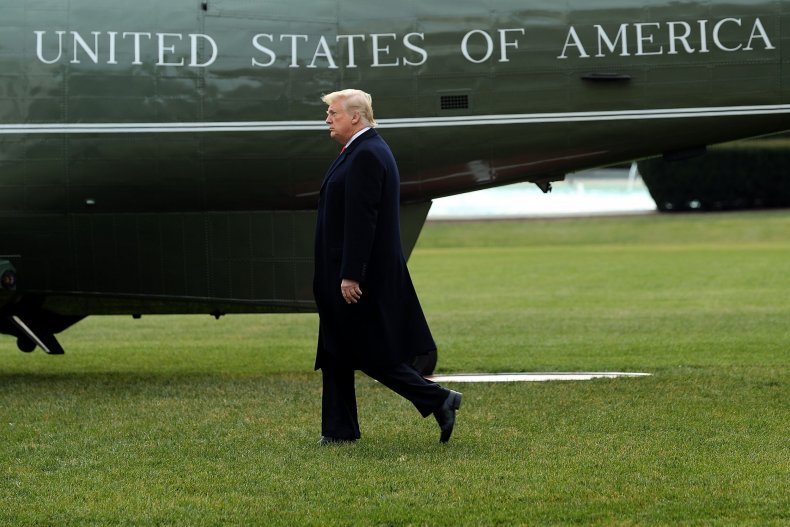 Earlier this year, Trump reduced the refugee cap to 50,000 from the 110,000 cap set by then-President Barack Obama. In September, he announced a cap of 45,000 for 2018—the lowest number since the modern U.S. refugee program's inception in 1980.
The administration has expressed it wants refugees to assimilate quickly, but the president is revoking the resources to help—a move that's left Van de Weerd scratching his head.
"It makes the position of this administration so bizarre, because on the one hand, the Administration says it wants to have much better integration of refugees—hinting at the fact that they are not integrated—and now they're going to basically close those agencies that are helping those refugees integrate," Van de Weerd said.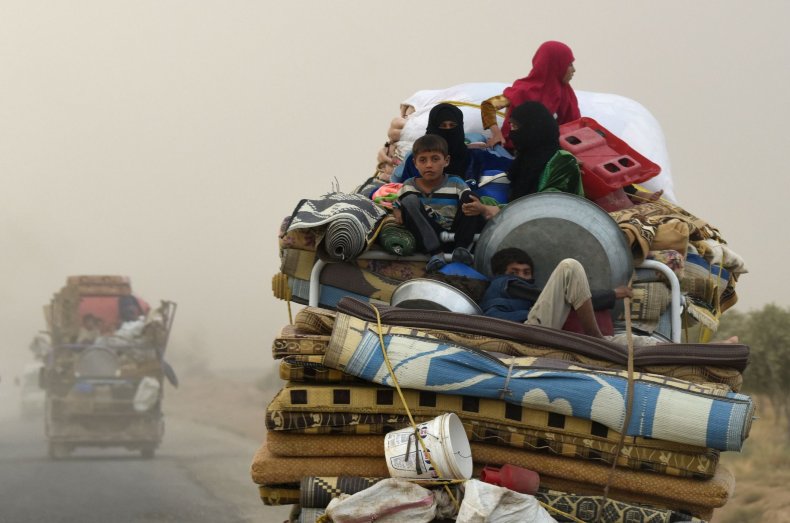 It's too early to predict how many and which specific offices will close, advocates said. But they agree the closures are unreasonable and will have devastating effects on refugees. Offices in danger of closing not only offer initial resettlement into homes and jobs, but also provide lasting services such as therapy for victims of human trafficking and English language classes.
"Anyone of us would be challenged to enter a new community, a new culture, a new language and try to find our way without help," said Stacie Blake, director of government and community relations for the U.S. Committee for Refugees and Immigrants, which oversees refugee resettlement offices across the country.
Conservative groups, however, applauded Trump's refugee restriction and impending resettlement office closures.
"These organizations have to adapt when their services are no longer needed as much," Jessica Vaughan, director of policy studies at the Center for Immigration Studies, told Reuters. "There is no reason to keep funneling money to them."