Former Trump Aide Warns President: Mueller Team Already Knew Answer to Every Question
A former aide to Donald Trump's campaign has warned the president to stay "far, far away" from Robert Mueller's Russia investigation, stating that the special counsel's team already knew all the answers when he was questioned last week.
Trump signaled willingness to be interviewed by Mueller as a means of hastening the end of an investigation that has dogged his presidency. His lawyers, however, have cautioned against it. And Michael Caputo, a former communications adviser during Trump's successful campaign, provided the president with a similar message.
"I think the president should stay far, far away from the Mueller investigation," Caputo told CNN on Sunday. "These folks are very well prepared. Every question they asked me, they already had the answers to."
A list of questions Mueller signaled he wanted to ask Trump were obtained by The New York Times last week and indicated a focus on probing whether the president sought to obstruct justice in the investigation. Caputo hinted that seeking to prove collusion between the campaign and Russia was no longer the focus.
"I think I see a little bit more about where they're headed with this thing, and if the president were sitting in the same situation I was in, I wouldn't think he would want to do it," he said. "They may still be looking for collusion, but I don't believe they're finding any of it, and I think they're going to try in another direction with this to try and get to the president."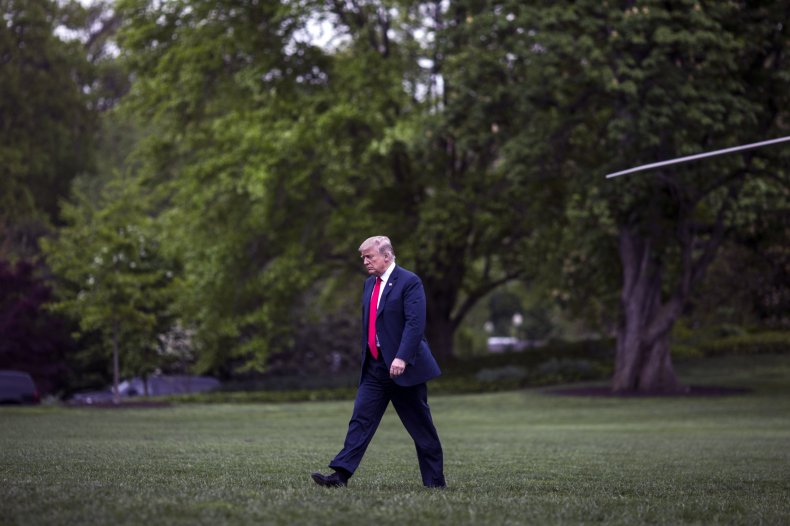 Speaking to ABC News on May 6, Rudy Giuliani, who is representing Trump in Mueller's investigation, suggested that he was skeptical as to whether the president should sit down with the special counsel.
"I have a client who wants to testify.… So he may testify, and we may actually work things out with Bob Mueller," Giuliani said, adding, "I came into this case with a desire to [have the president talk to Mueller] and they just keep convincing me not to do it."