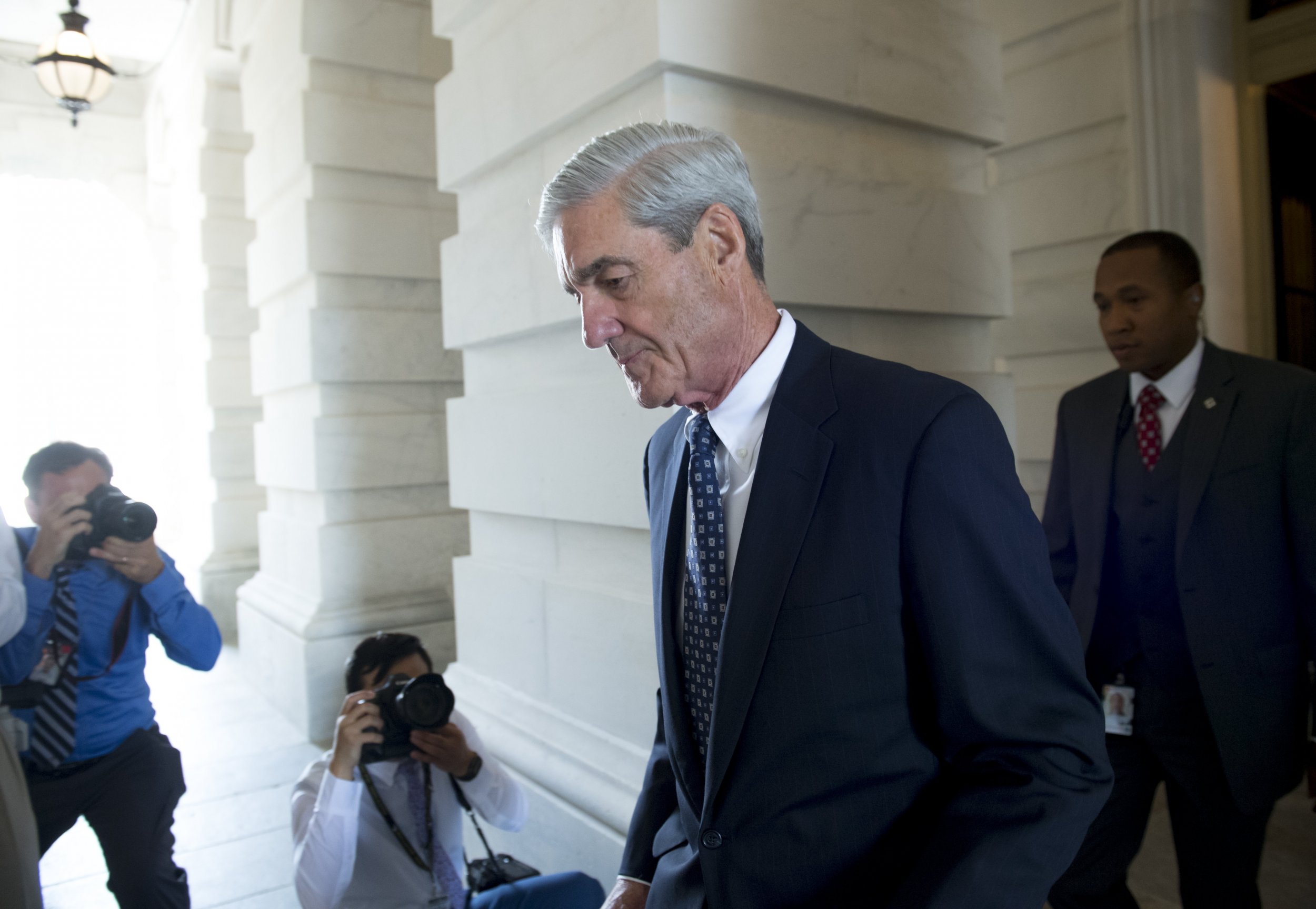 The special counsel investigating Russia's meddling in the 2016 election reportedly totaled nearly $10 million in expenses over the last six months, and President Donald Trump seized on the probe's cost in an early Friday morning tweet.
Special Counsel Robert Mueller's team spent more than $4.5 million, and the Justice Department totaled more than $5.4 million in complementary spending for the probe between October 1 and March 31. The grand total cost of the investigation is now more than $16.7 million since Mueller was appointed almost 13 months ago, according to ABC News citing Justice records.
Trump, who's frequently lambasted the investigation as a "witch hunt," took to Twitter to claim the cost of Mueller's investigation was "going up fast."
"A.P. has just reported that the Russian Hoax Investigation has now cost our government over $17 million, and going up fast. No Collusion, except by the Democrats!," the president tweeted.
The president's claim may rest on the previous expenditure report for Mueller's probe, which documented spending in the first six months. The investigation had spent more than $5 million between May of last year and October for 16 attorneys, support from FBI agents and other related costs.
But as Mueller investigates the depth of Russia's interference in 2016 and whether or not the Trump campaign colluded, the cost of the probe is about on pace with that of former special prosecutor Ken Starr's inquiry into ex-President Bill Clinton and former first lady Hillary Clinton's real estate dealings in the 1990s.
Starr spent over six years on the Whitewater investigation, which eventually led to Clinton's impeachment for lying under oath, and billed taxpayers more than $70 million. That means a rough average of under $12 million per year.
There's been no clear indication from the special counsel's office of when it plans to end the probe, which could still wind up costing less than Starr's.
Mueller's investigation has since resulted in three guilty pleas from former Trump campaign associates, as well as charges against 13 Russians and three Russian entities accused of engaging in a complex effort to undermine any 2016 candidate except for Trump.
The president has repeatedly denied any collusion between his campaign and Russia, and has issued numerous attacks against Mueller's investigation while calling for the FBI and Justice Department to investigation Hillary Clinton, Obama administration officials and others.
Trump's legal team, as well as Vice President Mike Pence, have called for Mueller to end the investigation. Rudy Giuliani, one of Trump's personal attorneys, claimed last month Mueller's team told him the inquiry involving possible obstruction of justice charges against Trump would end on September 1.