Matt Drudge Says President Trump Should Talk to Mueller on Live TV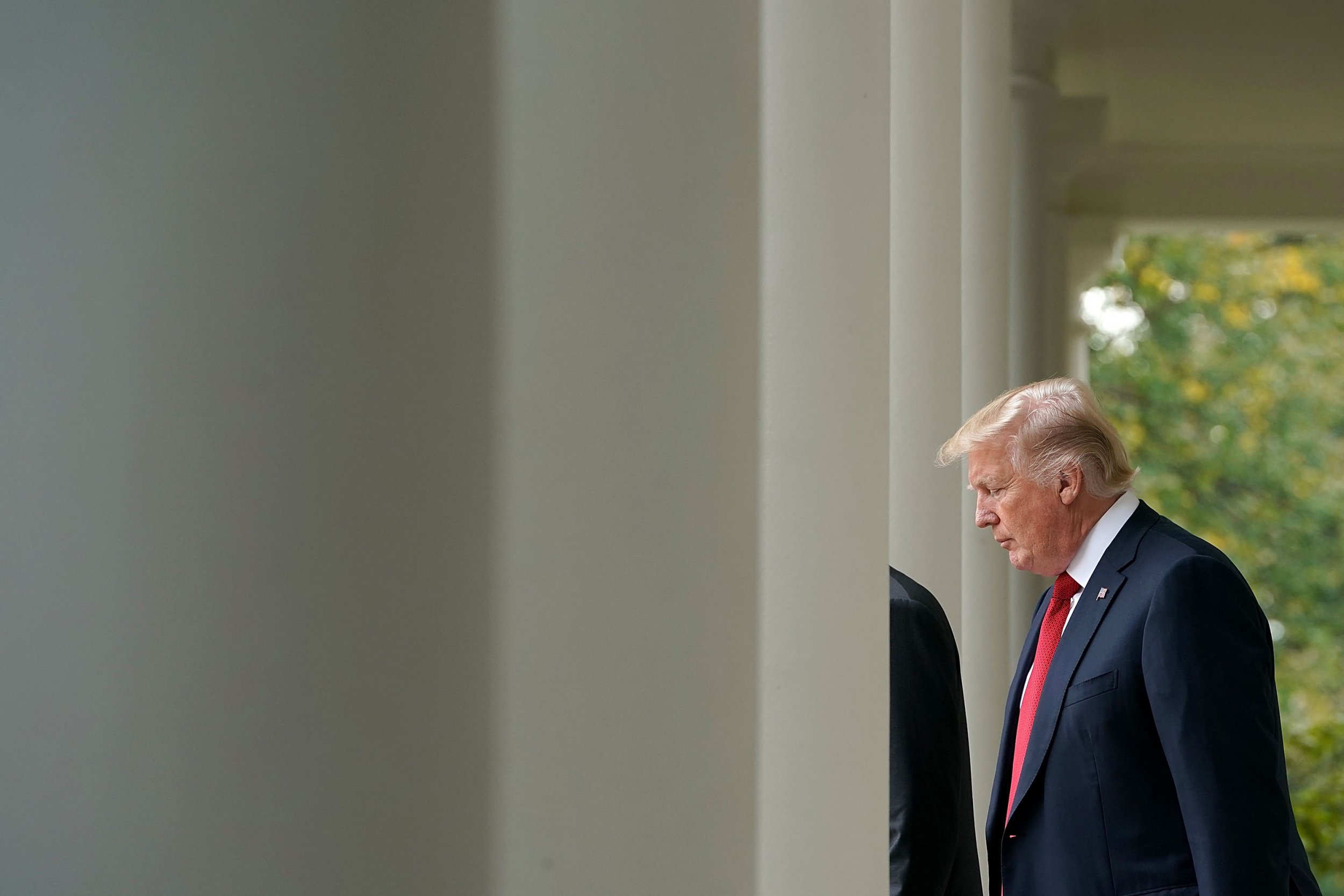 Conservative blogger Matt Drudge questioned the trustworthiness of special counsel Robert Mueller's investigation into possible collusion between the Trump presidential campaign and Russia, and he said the president should be interviewed on television to avoid any bias.
The founder of The Drudge Report, who has publicly supported President Donald Trump, tweeted his suggestion Monday, and as of Tuesday morning, it was one of only three tweets on his Twitter timeline, as he often wipes them away.
"Mueller's upcoming questioning of Trump should be televised! Simply too much distrust in process. Grand Jury heavily stacked with Dem voters," Drudge tweeted Monday, according to Mediaite.
Drudge was apparently referring to the grand juries Mueller, a former FBI director, impaneled in Washington, D.C., and Virginia, both of which Trump lost in the presidential election last year.
While reports have indicated Trump's legal team is open setting up a time for the president to sit down with Mueller—supposedly sooner rather than later—the billionaire told Fox Business in an interview that hit aired Monday he had not been approached to meet with the special counsel.
"I don't know. Nobody's asked me to do that," Trump said.
Even though the president has called the investigation the "greatest political witch hunt in history," his legal team did forward messages to Mueller this summer.
"He appreciates what Bob Mueller is doing,'' Trump's chief counsel, John Dowd, told USA Today in August. "He asked me to share that with him, and that's what I've done.''
Dowd added: "The president has sent messages back and forth."
Trump's lawyers reportedly believe that if the president meets with Mueller as soon as possible, the interview could speed up the investigation into whether the Trump campaign colluded with Russia in the effort to claim the White House. Mueller is also probing the president's finances and his firing of FBI Director James Comey in May, according to Politico.
In addition, the special counsel is looking into the Trump Tower meeting in June 2016 set up by the president's eldest son, Donald Jr., in an attempt to gain political opposition research on Democrat Hillary Clinton from a Russian lawyer.
The idea of a sitting president's testimony flashing on television screens harkens back to the Clinton administration. In August 1998, President Bill Clinton answered questions from a federal grand jury probing what he said in a deposition for a sexual harassment case about intern Monica Lewinsky.
A month later, more than four hours of Clinton's testimony was broadcast on national television.