Trump Firing Mueller Will Lead to Impeachment Articles and Mass Protests, Just like Nixon and Watergate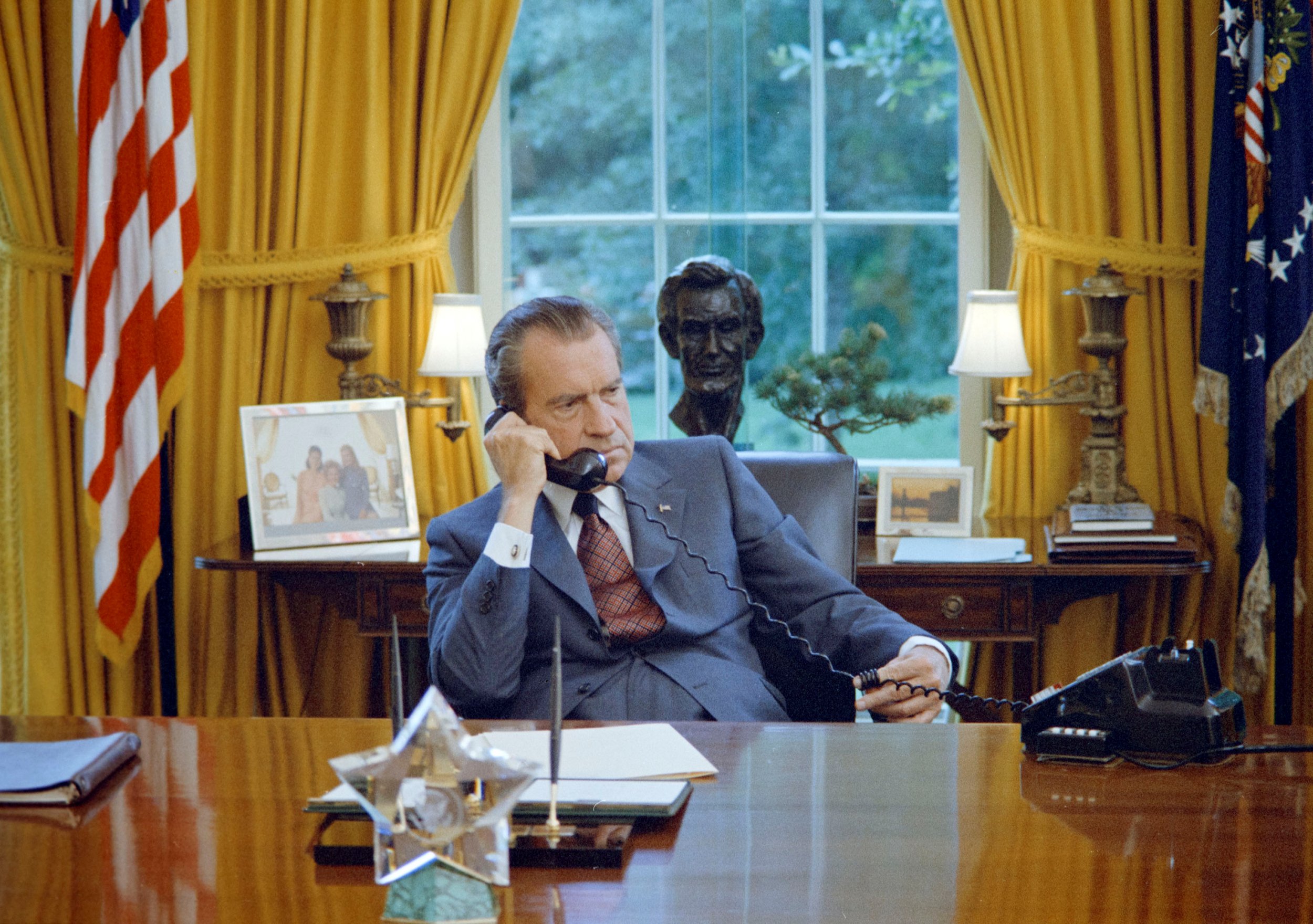 More than 100,000 Americans have vowed to protest if President Donald Trump's rumored firing of special counsel Robert Mueller becomes reality–a reaction that would bear comparison with the public response after Nixon's Saturday Night Massacre.
Related: Impeach Trump If Mueller Is Fired, Says Former Ethics Director
Various activist groups have come together on one platform to initiate the potential resistance. So far, more than 500 protests across the United States–and several across the globe–have been created and listed on the website TrumpIsNotAboveTheLaw.org.
"No one is above the law, including Donald Trump, and the American people will not put up with further interference in the Russia investigation," Sean Eldridge, the president of Stand Up America, said in a statement.
Stand Up America is just one of the many activist groups affiliated with the website. Others include Pantsuit Nation, Every Voice, MoveOn.org, Democracy for America, and more.
"This would be a constitutional crisis for our country," the webstite states. "It would demand an immediate and unequivocal response to show that we will not tolerate abuse of power from Donald Trump."
Concerns regarding Mueller's firing were heightened after Jackie Speier, a Democratic member of the House Intelligence Committee, told KQED News on Friday that Capitol Hill rumors suggest the dismissal would happen before Christmas.
If Trump does fire Mueller, many critics of the president have insisted that it would be grounds for impeachment. In a tweet Sunday, former House Republican Joe Walsh tweeted that if Trump were to oust the special counsel, "he will be impeached" and would "deserve to be impeached."
Already the scenario is beginning to shape up in similar fashion to the aftermath of Nixon's "Saturday Night Massacre" at the heart of the Watergate scandal. On that infamous evening, the embattled Nixon ordered the firing of special prosecutor Archibald Cox.
The wave of criticism over the move would eventually lead to the launching of impeachment proceedings and Nixon's resignation 10 months later.
"Within hours of executing this Saturday Night Massacre, a firestorm of public protest erupted that led to the appointment of a new special prosecutor–Leon Jaworski–the subpoenaing of dozens of additional damning tapes, the drafting of impeachment resolutions ... and the ultimate unraveling of the Nixon Presidency," according to the National Constitution Center.
Nixon entered his second presidential term with a 68 percent approval rating, according to the Pew Research Center. After the Saturday Night Massacre, the percentage of Americans who believed he should resign jumped from 19% to 38%. Over the next few months, that percentage would reach 57.
In comparison, Donald Trump entered office with an approval rating of 45.5%, according to Gallup. It dropped as low as 37% following the firing of FBI director James Comey in May, and with a current approval rating of 34%, that number could be decreased even further if he chooses to dismiss Mueller.
Even before potentially firing Mueller, a plurality of voters support impeaching Trump, according to a Public Policy Polling survey from the end of October.
Despite much speculation that he will attempt to derail the Russia investigation, on Sunday, Trump attempted to alleviate concerns.
When asked by a reporter if he is planning to fire Mueller, Trump responded, "No, I'm not."