Trump Should Be Interviewed By Mueller, Most Republicans Believe: New Poll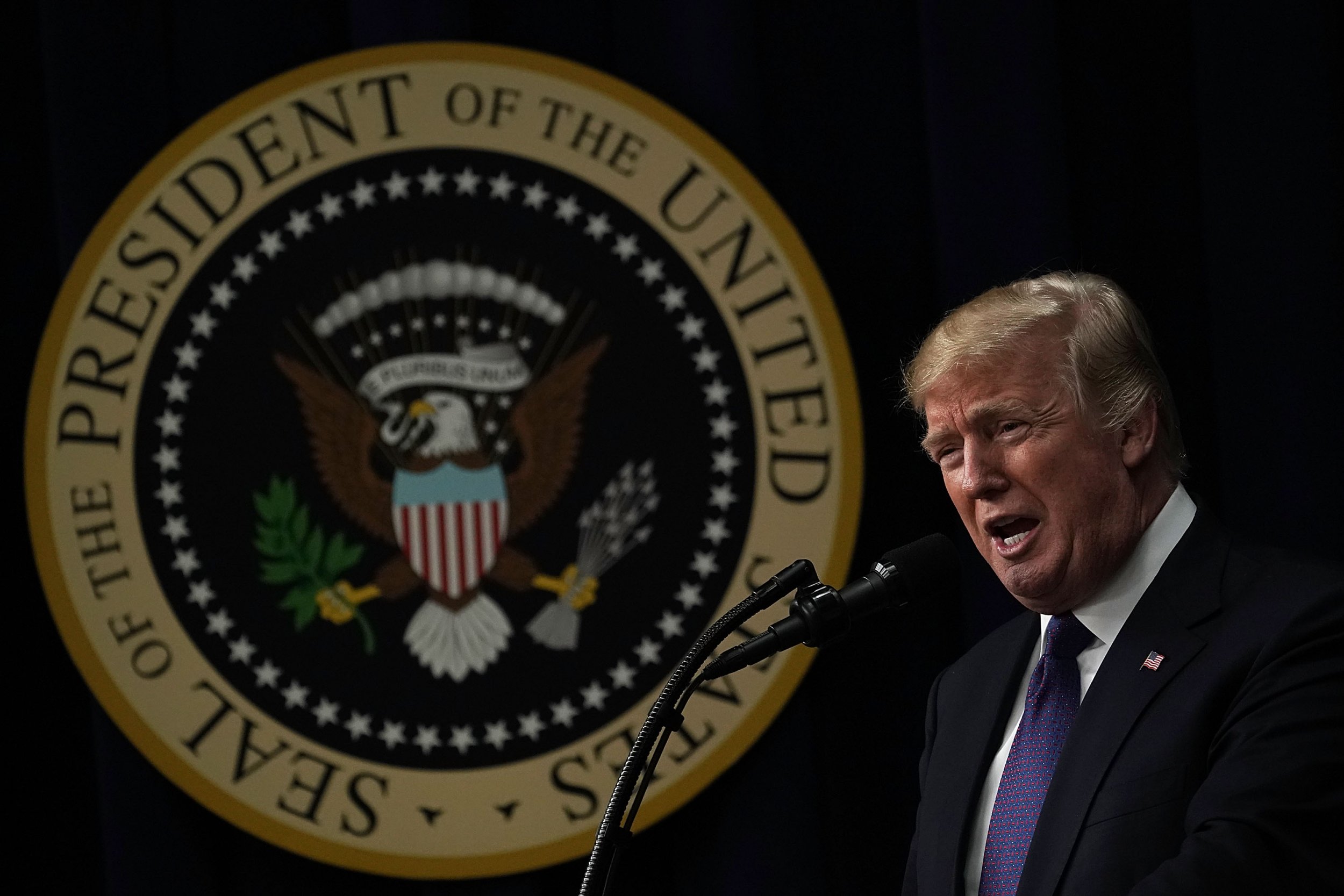 A huge swath of Republicans believes President Donald Trump, if asked, should cooperate and sit down for an interview with the special counsel investigating alleged collusion between the billionaire's election campaign and Russia, according to a new poll released Thursday morning.
Seventy-three percent of Republicans, who have largely approved of Trump's work in office, thought Trump should oblige Special Counsel Robert Mueller's potential request for an interview, the CBS News poll showed.
Ninety-two percent of Democrats and 85 percent of independents gave the same answer. Overall, 84 percent of Americans though Trump should cooperate.
It's unclear why Republicans want Trump to cooperate, especially given his characterization of the Trump-Russia scandal as a "witch hunt" and "fake news."
While Trump's overall approval ratings have been historically poor, the president never saw his rating by Republicans fall below 77 percent, according to Gallup. The latest rating among Republicans was 81 percent, which was down from 89 percent a year ago around this time.
The new results follow recent reports about Mueller's supposed interest in interviewing the president, and Trump's lawyers unsure if they should allow their client to face questioning for an investigation that has dogged his first year in office. If an interview was agreed to, the president's attorneys are also reportedly concerned about its length and where and when it would take place.
However, Republicans did not show as much support when asked if Trump should allow the investigation to continue. Fifty-six percent of those who identified as GOP members said Trump should let the probe proceed, compared to 86 percent of Democrats and 74 percent of independents.
Trump cannot directly fire Mueller but fellow Republican lawmakers have clamored for the special counsel to either be removed or end his investigation immediately. Reports have indicated that Trump's personal lawyers relayed to him that the investigation could be near its conclusion.
Mueller, meanwhile, hired one attorney experienced in cyber crimes from the Justice Department's computer crime and intellectual-property team, as recently as November, The Washington Post reported last week.The addition was viewed as a sign that Mueller's probe is far from over.
One of Trump's attorney's, Ty Cobb, recently told CBS that the president was "very eager" to talk with Mueller. Cobb also said he believed the inquiry would end in the next four to six weeks.