Donald Trump May Meet With Mueller As Part of Russia Probe, Which He Says Is Fake News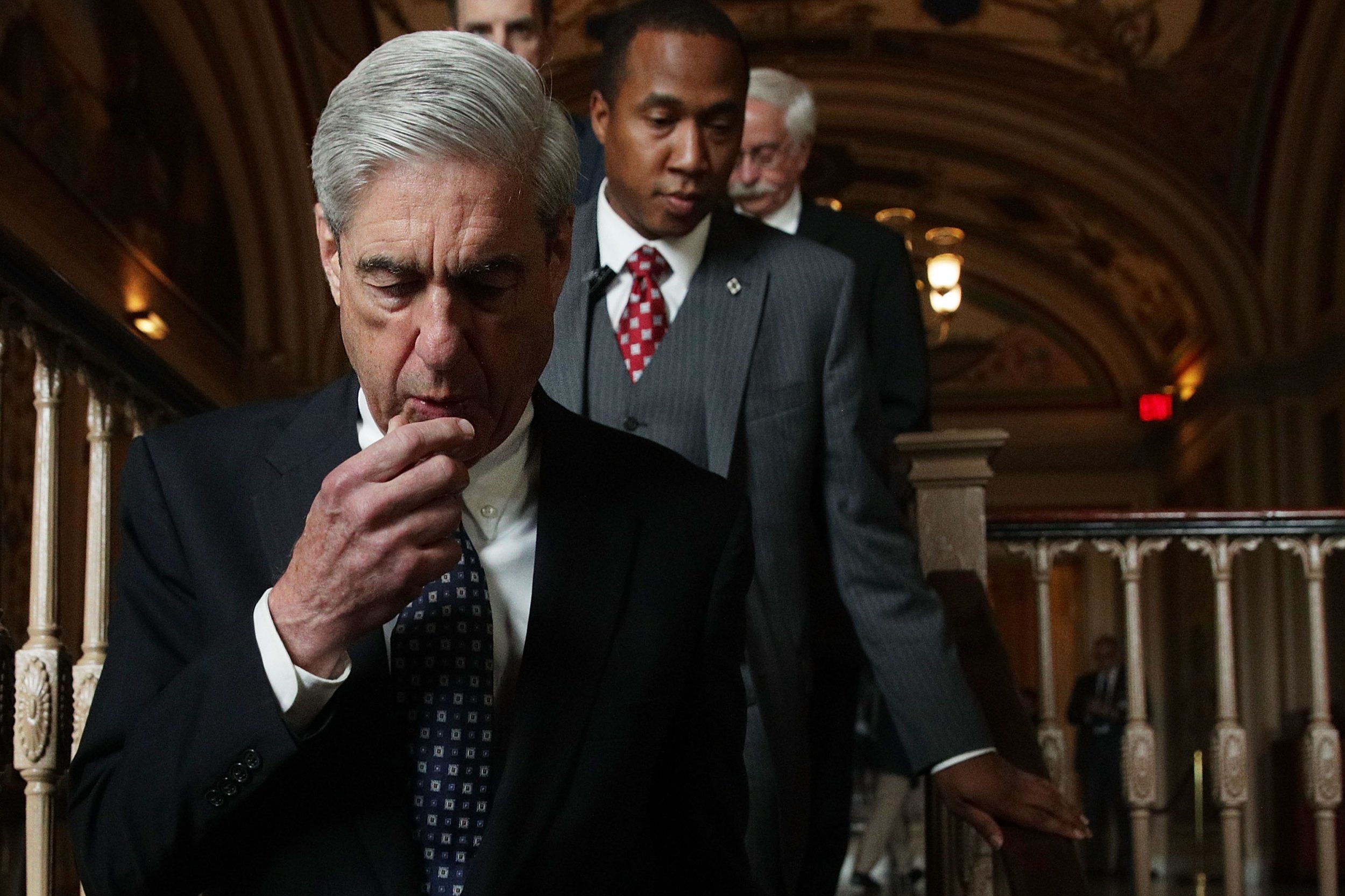 "This is the greatest Witch Hunt in political history. Sad!"
That's what President Donald Trump tweeted in July after his son appeared on Fox News to explain why he set up a meeting with a Russian lawyer at Trump Tower to obtain political dirt on Hillary Clinton. The scandal, and special counsel Robert Mueller's investigation into the Trump campaign's possible collusion with Russia to win last year's election, has dogged the president for months, and yet he's often cast it aside.
But now, Trump's lawyers are reportedly tinkering with the idea of having the president meet with Mueller in an attempt to speed up the investigation and to show "a wider posture of cooperation," Politico reported Thursday, citing a senior White House official.
The president's legal team could offer up Trump's time to Mueller if a meeting is not requested by Thanksgiving. A sit-down could be a risk, given the president's bombastic and flippant way of speaking, but it could also work in the president's favor, the source told Politico.
"Whatever happens with regard to whether or not, or how, the special counsel might want to interview the president, there's no reason to expect that would be combative," the official said.
The president's personal attorney, John Dowd, responded to Politico by stating its report was "Totally false!!!!!!!!!!!!!!!!" However, he did not state which parts of the report were untrue.
The president said in June he would testify under oath to challenge allegations made by fired FBI Director James Comey. Trump said he was "100 percent" willing to testify and specifically told reporters during a press conference that he never told Comey to "let go" of his investigation into former National Security Adviser Michael Flynn. But during the same press conference, Trump also said there would be "nothing wrong if I did say" anything about Flynn to Comey, perhaps evidence of the president's unpredictable nature that could be problematic for Mueller and his legal team.
Mueller's investigation has reportedly ventured off into several directions beyond just Trump and Russia. The special counsel, whose team includes lawyers with experience in organized crime and complex financial investigations, met with former British intelligence officer Christopher Steele over the summer, CNN reported last week. Steele authored a dossier that accused Russia of trying to tip the election in Trump's favor.
Mueller is also focusing on Comey's dismissal by Trump in May, an action that led to Mueller's appointment as special counsel eight days later.