Mueller Needs to Look Trump 'In the Eye and Ask the Appropriate Questions,' Ken Starr Says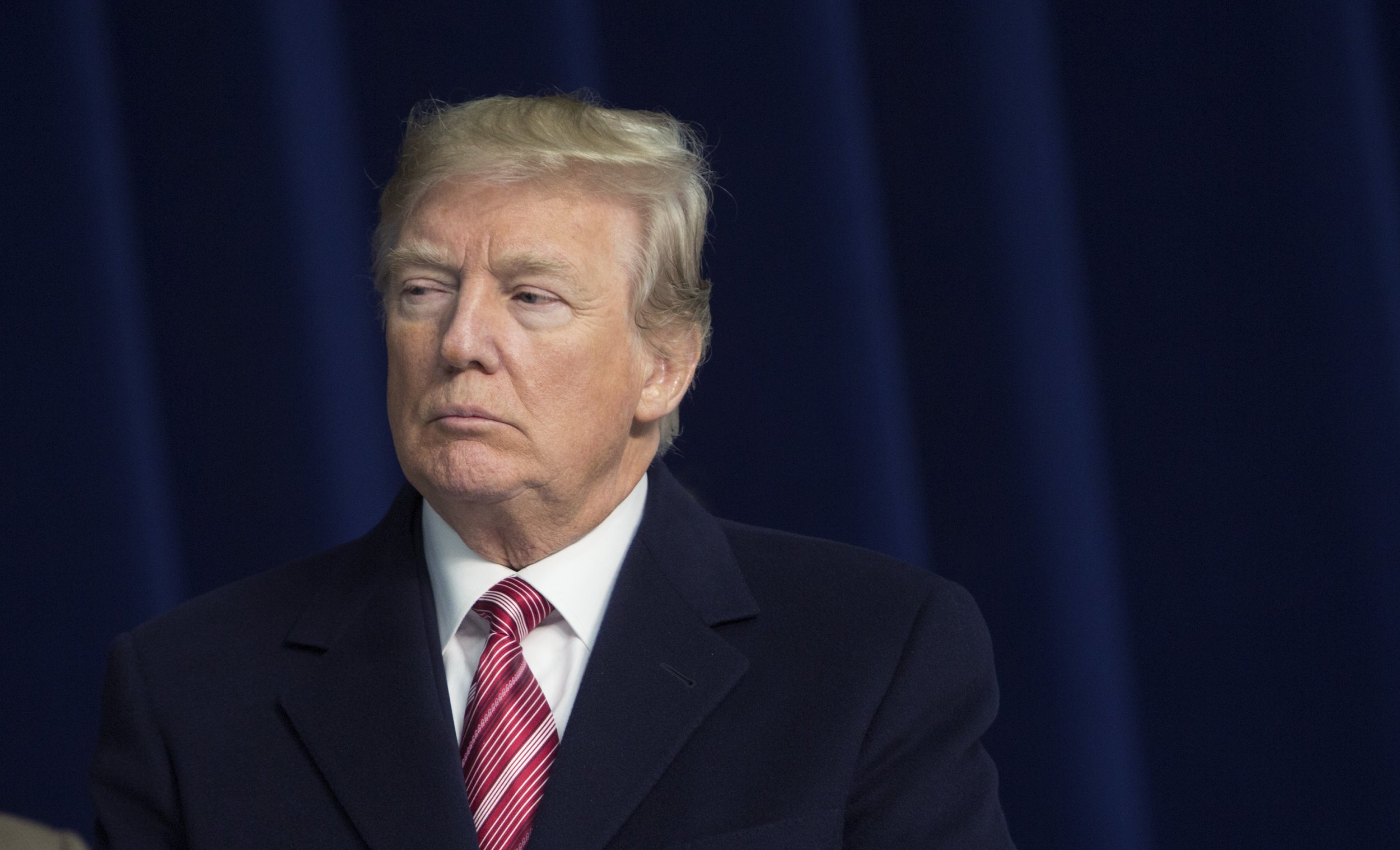 The man who investigated Bill Clinton before the president's impeachment has some advice for Special Counsel Robert Mueller: Sit down with President Donald Trump and get him to talk.
Former special counsel Ken Starr, who famously investigated Clinton's Whitewater real estate holdings and affair with Monica Lewinsky, said Monday that an interview between Trump and Mueller's legal squad is not only necessary but "probable" during the probe into the Trump campaign's suspected Russia ties.
Related: Trump Could Face Indictment, Charges, Top Democrat Says
Mueller "needs to look the president in the eye and ask the appropriate questions," Starr told CNN.
Starr, whose Clinton investigation helped lead to impeachment charges in 1998, said this sit-down would be negotiated between the president's lawyers and Mueller's office.
"The last thing that we would want would be for the president to actually be subpoenaed to appear before the grand jury," Starr said.
"The office of the presidency demands our respect and deserves our respect and so the right way to do it is through counsel to negotiate — here are the terms of the interview."
One potential charge Trump could face, according to legal experts, is obstruction of justice. But Starr stated he'd yet to see any evidence of this against the president. However, he added, "We don't know what Bob Mueller knows, so the jury is out. He's finding out facts, so my view is let him do his job."
Starr's years-long investigation of Clinton ultimately hit the 42nd president with allegations of perjury for lying about an affair. That led to Clinton's impeachment, though he was acquitted by the Senate in February 1999 and served the rest of his second term.
Publicly, Trump has said he would be willing to meet with Mueller before. In June the president challenged the testimony of former FBI Director James Comey that Trump had asked him to "let go" the investigation into former national security adviser Michael Flynn. Trump said he would "100 percent" testify under oath.
The circumstances surrounding Comey's abrupt dismissal in May are reportedly a focal point of Mueller's inquiry.
Starr's comments came the same day NBC News reported that Trump's team is communicating with Mueller's office about a possible interview with the president. Trump's legal squad has reportedly been talking on a regular basis with the special counsel and has been cooperating with requests.
Mueller's team has already interviewed many current and former top White House officials, including White House adviser Stephen Miller, Communications Director Hope Hicks, White House counsel Don McGahn, former chief of staff Reince Priebus, former press secretary Sean Spicer, and senior adviser Jared Kushner, Trump's son-in-law.
Last month, one of Trump's lawyers, Ty Cobb, said Mueller had wrapped up his requested interviews of current and former White House officials.
Cobb had also said previously that he expected the interviews to end before last Thanksgiving and that Mueller's inquiry was almost done. Trump also reportedly believes the investigation is nearing its end.
Trump has constantly disparaged Mueller's investigation, calling it a partisan "witch hunt," but has insisted he has no plans to fire him.