Has Mueller Crossed Trump's 'Red Line'? President's Business Subpoenaed for Russia Documents: Report
U.S. Special Counsel Robert Mueller may have crossed the so-called "red line" with President Donald Trump.
The special counsel's team reportedly subpoenaed the Trump Organization in recent weeks for documents pertaining to Russia and other topics,The New York Times reported Thursday, citing two unnamed sources. The subpoena may be the clearest sign yet that Mueller's team of investigators is looking into President Trump's finances. Trump warned last July that such inquiries would cross a metaphorical "red line" for the investigation.
In an interview with The Times last summer, Trump was asked if Mueller happened to look into "your finances and your family finances, unrelated to Russia – is that a red line?"
"I would say yeah. I would say yes," Trump answered. "By the way, I would say, I don't — I don't — I mean, it's possible there's a condo or something, so, you know, I sell a lot of condo units, and somebody from Russia buys a condo, who knows? I don't make money from Russia…I don't have buildings in Russia. They said I own buildings in Russia. I don't. They said I made money from Russia. I don't. It's not my thing. I don't, I don't do that. Over the years, I've looked at maybe doing a deal in Russia, but I never did one."
The president then said it would be a "violation" if Mueller started to look into his billions. Trump has lashed out at the Russia investigation before on Twitter, calling it "fake news" and a "witch hunt" intent on discrediting his victory over Democrat Hillary Clinton in 2016. Trump has also vehemently denied any collusion between his former campaign and Russia to win the White House.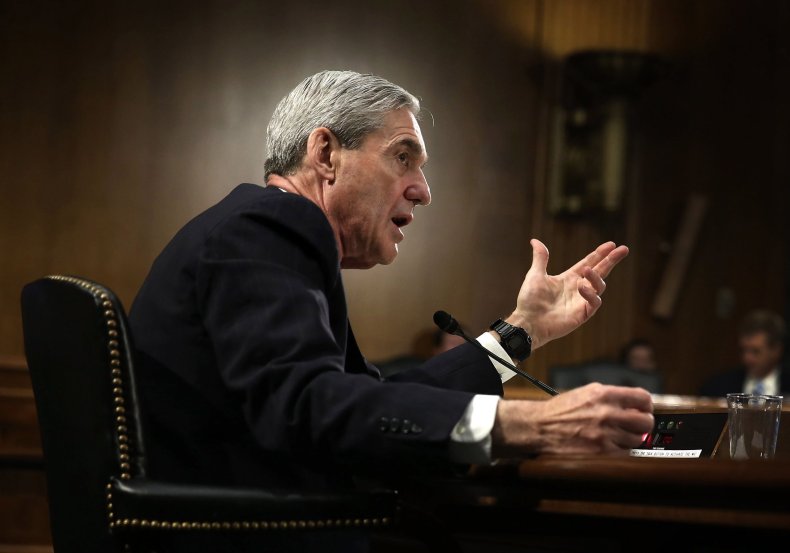 A spokesperson for the special counsel's office declined to comment on the subpoena.
The Trump Organization called word of the subpoena "old news" and said it had consistently cooperated with all investigations.
"Since July 2017, we have advised the public that the Trump Organization is fully cooperative with all investigations, including the Special Counsel, and is responding to their requests. This is old news and our assistance and cooperation with the various investigations remains the same today," the statement from company attorney Alan S. Futerfas read.
Trump reportedly ordered White House Counsel Donald McGahn to fire Mueller in June of last year, citing what the president claimed were conflicts of interest that prevented the former FBI director from running the investigation of Russian election meddling and any other matters that appear in the course of the probe. McGahn threatened to quit and Trump stood down, according to The Times.
The president's lawyers and the special counsel have reportedly been negotiating a possible interview between Trump and Mueller's team. The lawyers are reportedly preparing Trump for the interview.
Furthermore, Trump's lawyers are working to narrow the scope of the questions Mueller can ask the president. The special counsel has reportedly taken specific note of Trump's firings of former national security adviser Michael Flynn and former FBI director James Comey last year.