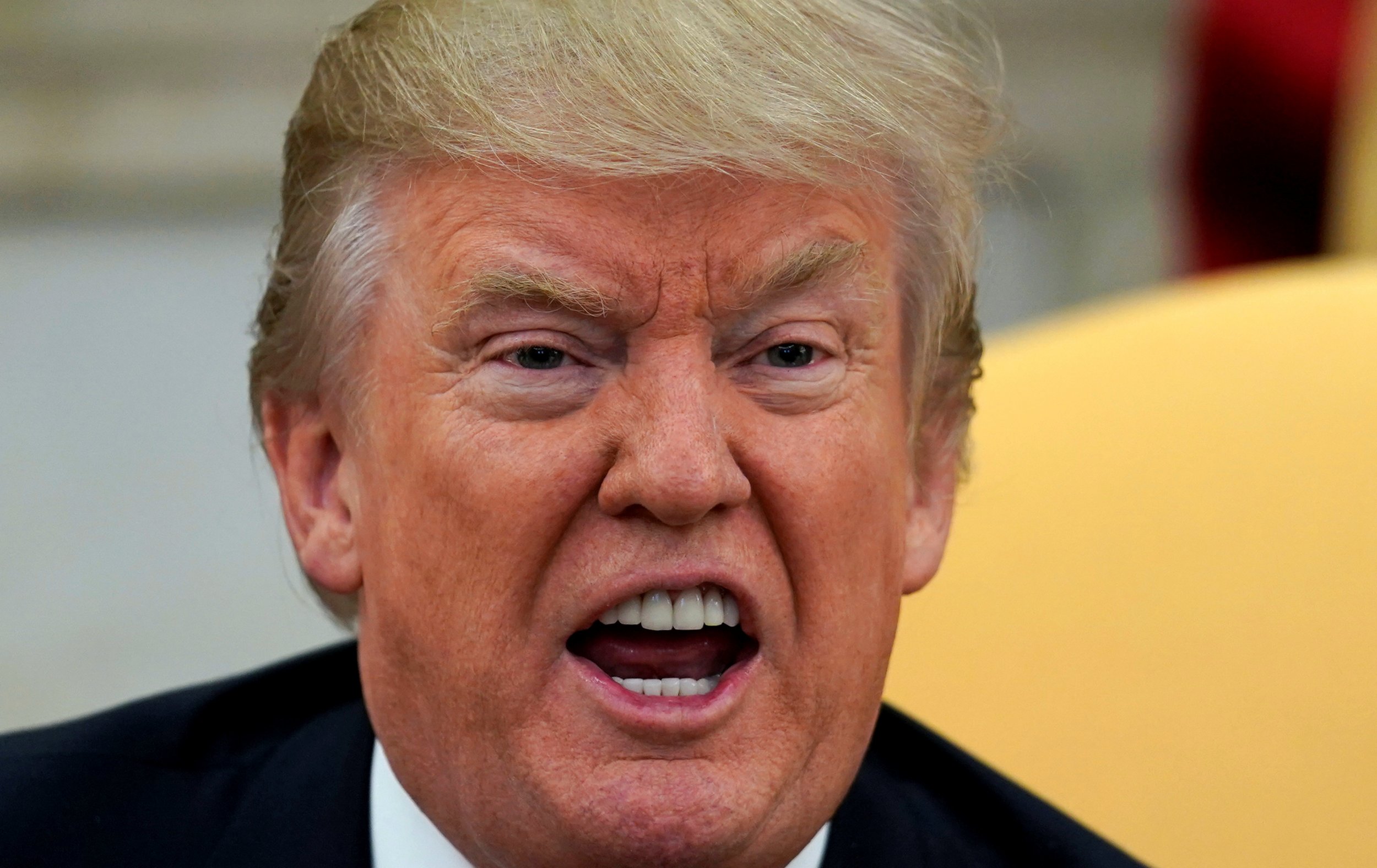 Robert Mueller's reported request to Deutsche Bank for information on Donald Trump's loans indicates the special counsel has now crossed a "red line" the president identified months ago, and could ultimately solve the mystery of how much Trump is really worth.
The accounts in at least five separate news articles suggest, for the first time, that the prosecutor is looking into whether Russian money laundering fostered the Trump Organization's growth and development after Donald Trump's six bankruptcies rendered him radioactive to American banks.
Deutsche Bank stepped in and helped Trump, at a time when its Moscow office had become a focal point for moving capital from Russia to the West. Earlier this year, the bank paid $630 million to settle charges of laundering $10 billion for Russians.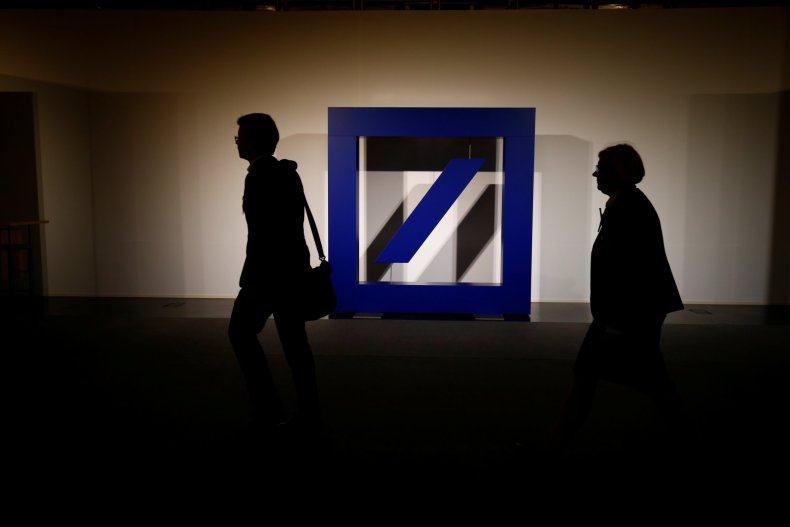 "Deutsche Bank is synonymous with Russian money laundering," Luke Harding, author of Collusion, a book on the Trump-Russia connections, said in an interview with Newsweek Tuesday.
About ten hours after the first reports of the subpoena appeared in European newspapers, Trump lawyers denied that the bank had been subpoenaed. But Deutsche Bank did not deny the reports. In a statement, the bank said: "DB takes its legal obligations seriously and remains committed to cooperating with authorized investigations into this matter."
The bank's $300 million loan to Trump, after the oft-bankrupt magnate fell behind on a separate loan from the German bank, was highly unusual according to banking experts, and likely raises questions for Mueller's investigators about who or what was backing the additional funds.
In 2008, according to Harding's book, Trump was refusing to pay off a $640 million loan, which he was using for a project in Chicago. He blamed the financial crash for his failure to pay. When Deutsche Bank tried to collect, Trump went on the offensive, and sued the bank in Queens, New York, demanding $3 billion for its role in the crash.
Two years later, all was forgiven and the bank was loaning him $300 million, due in 2023 and 2024. It was not the first time lenders had doubled down on bad loans to Trump, but American banks never revisited that strategy after Trump's $900 million bankruptcy in the 1990s.
The Deutsche Bank deal shocked Harding's sources. "Asked whether it was normal to give more money to a customer who was a bad credit risk and a litigant," Harding wrote, "one former senior Deutsche Bank staff member said: "Are you fucking kidding me?"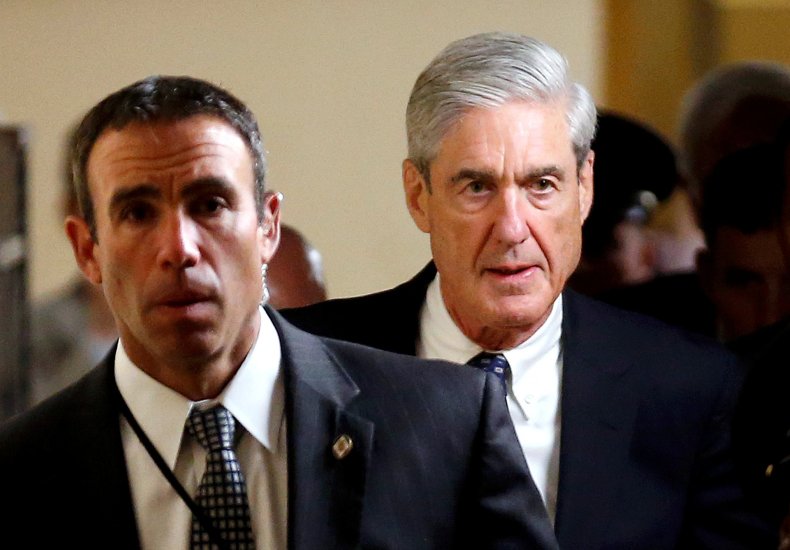 The bank also loaned Trump the money during a period in which the Moscow office of Deutsche Bank was headed by the 20-something son of a KGB agent, and an equally green young American named Tim Wiswell, who, according to Harding, is currently "on the lam" and is the "Edward Snowden of banking."
Under the two men, the Moscow office of Deutsche Bank moved billions of rubles out of Russia, a volume of business that astounded fellow bankers. The office was also doing billions of dollars of business with the big Russian bank VTB.
"They were doing some very curious things. Nobody could make sense of their business," Chris Barter, the CEO of Goldman Sachs Moscow at the time, told Harding. "We found the nature and concentration of their business with VTB quite galling. Nobody else could touch VTB."
Earlier this year, Deutsche Bank paid $630 million in U.S. and U.K. fines for irregularities related to $10 billion in Russian money laundering. The bank also closed its Moscow investment office.
Harding says the subpoena suggests that "money laundering is at the heart of the [Mueller] investigation." He pointed to the charges against Paul Manafort, Trump's former campaign chairman and the subject of Mueller's first indictment, who is out on bail, accused of laundering money for Ukrainian and Russian clients.
Despite months of journalist and congressional committee interest in Trump loans and despite reports that Trump-branded building units around the world are connected with Russian money-laundering, Deutsche Bank has "stonewalled" requests for information—until the Mueller subpoena, Harding said.
The subpoena reportedly asks for information about Trump and his family members' loans. Trump's son-in-law Jared Kushner got a $287 million Deutsche Bank loan shortly before the 2016 election.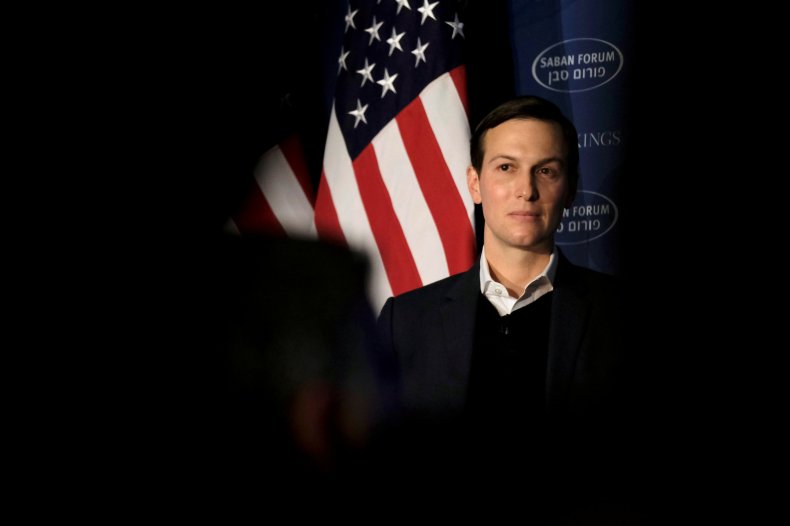 The former chief financial officer of the U.S.-Russia Investment Fund, who is familiar with U.S. and international money laundering laws, Steve Halliwell, says he suspects the Mueller investigators are looking for either Deutsche Bank outflows to Trump organizations that can be traced to big Russian banks, or into any moneys going into Kushner-owned entities related to his massively debt-ridden buildings in Manhattan—or both. He also said that "the vise is tightening" on money laundering generally, around the world, after decades of increased regulation and scrutiny in the United States and Europe. "They are making it very hard for money to move surreptitiously," Halliwell said.
Deutsche Bank holds information that Trump has protected at all costs; he has broken with presidential custom and refused to release his tax returns. "If Trump applied for a loan, he would have had to reveal his financial position," Harding said. "They have the inside story on his finances. And that could explain why they did this extremely odd thing, at a time when we know their Moscow office was doing special deals for people known to be connected with the Russian regime."
Asked whether it was possible that Trump borrowed the money without understanding its source was Moscow, Harding replied: "Only if you believe he's a complete idiot."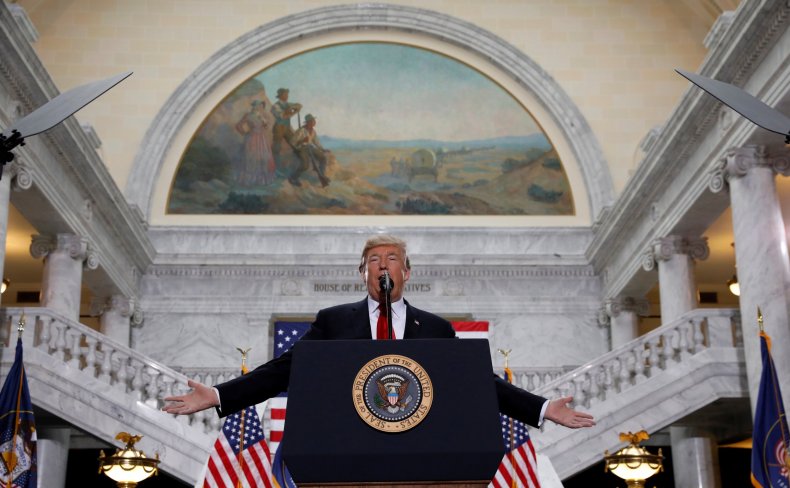 Last summer, Trump told The New York Times that a Mueller foray into his and his family's finances would be a red line. He said: "I think that's a violation. Look, this is about Russia." That remark, and his agreement with the term "red line," had led to intense speculation that Trump would fire Mueller as soon as he looked into his businesses. Today's delayed but flat-out White House denial of five separate reports on the subpoena suggest that the battle is reaching a critical stage.
In a statement, Representative Adam Schiff, the top Democrat on the House Intelligence Committee looking into the Russian election interference, said: "Special Counsel Mueller's subpoena of Deutsche Bank would be a very significant development. If Russia laundered money through the Trump Organization, it would be far more compromising than any salacious video and could be used as leverage against Donald Trump and his associates and family."
The Schiff statement said, in part, that " there have been credible allegations that Russian nationals may have used Trump properties to launder money."
Schiff also pointed out that Donald Trump Jr. bragged about getting money from Russia. Donald, Jr. said in 2008: "Russians make up a pretty disproportionate cross-section of a lot of our assets." A golf writer, James Dodson, reported that brother Eric Trump went further, and more recently, boasting in 2014 that the Trump Organization had access to $100 million in Russian funds. Eric Trump has challenged that report.
The release of Deutsche Bank's records should solve the dispute.