Trump Is More Angry with Jeff Sessions than Robert Mueller over Russia Investigation: Report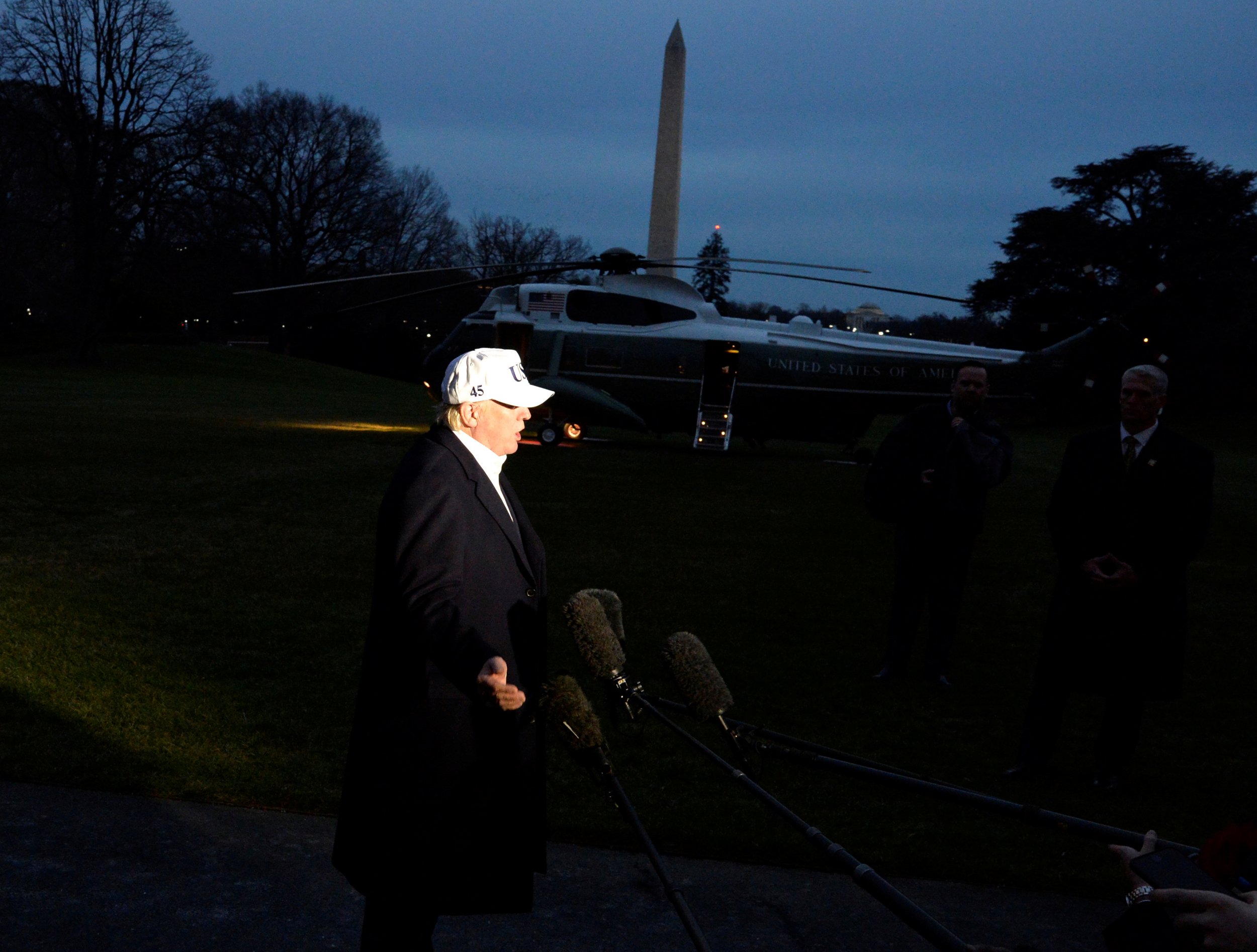 President Donald Trump is more irritated with his attorney general and the FBI director than he is with the special counsel investigating Russia's meddling in the 2016 presidential election, according to a new report.
Related: If Trump fires Mueller, Americans should take to the streets in mass protest, says Obama's former AG​
"[T]wo people who have spoken to the president recently said that he was far more frustrated with the attorney general, Jeff Sessions, and the FBI director, Christopher A. Wray, than [special counsel Robert] Mueller," The New York Times reported on Sunday.
Trump has regularly and publicly expressed frustration with Sessions since he recused himself from the Russia investigation a month after being confirmed as attorney general. In July, just a few weeks after Deputy Attorney General Rod Rosenstein appointed Mueller as a special counsel to investigate Russia's interference in the 2016 election, Trump questioned Sessions' priorities and tried to refocus attention on Hillary Clinton via Twitter.
"So many people are asking why isn't the A.G. or Special Council [sic] looking at the many Hillary Clinton or Comey crimes. 33,000 e-mails deleted?" Trump tweeted.
Two days later, the president attacked Sessions again, calling him "beleaguered" and posing a question to his Twitter followers: Why isn't Sessions looking into his defeated Democratic rival?
"So why aren't the Committees and investigators, and of course our beleaguered A.G., looking into Crooked Hillary's crimes & Russia relations?" Trump tweeted.
On Sunday, Trump and his legal team launched a fresh attack on the special counsel's investigation.
Mueller has obtained thousands of pages of emails sent within Trump's transition team during the transition between the November election and the inauguration on January 20. Trump's layers say the emails contain communications protected under attorney-client privilege.
Trump said he is not considering firing Mueller, but that doesn't mean he won't publicly criticize the investigation. Asked on Sunday if Mueller acquired the emails unlawfully, Trump told reporters, "It's not looking good, it's not looking good."
He continued, "It's quite sad to see that. So my people were very upset about it. I can't imagine there's anything on them, frankly, because as we said there's no collusion, there's no collusion whatsoever. But a lot of lawyers thought that was pretty sad."
The federal General Services Administration provided Mueller with the emails in August, but Trump's lawyers say it was done without the consent of transition officials, according to the Times.
In a letter to Congress Saturday, Trump lawyer Kory Langhofer said the documents were turned over to Mueller's team before transition team lawyers had a chance to review them. The lawyers, Langhofer argued, should have been able to review the emails and withhold certain information—like privileged attorney-client communications—before they were handed to Mueller.
A spokesman for the special counsel's office took the unusual step of addressing those claims, insisting there was nothing improper about the process.
"When we have obtained emails in the course of our ongoing criminal investigation, we have secured either the account owner's consent or appropriate criminal process," said Peter Carr, the office's spokesman.
In the seven months since Mueller began his probe, four advisers to Trump have been charged, with two pleading guilty to lying to the FBI about their contacts with Russians.
Asked on Sunday if he plans to fire Mueller, Trump dismissed the idea. "No, I'm not. No," he said.
Trump took to Twitter earlier this month to criticize Mueller's team when it was revealed he had removed a top agent from his probe after learning the agent had expressed anti-Trump views in text messages.
The investigator, Peter Strzok, was considered a top FBI agent and was also involved in the investigation into Clinton's deleted emails.
"Tainted (no, very dishonest?) FBI "agent's role in Clinton probe under review." Led Clinton Email probe," Trump tweeted, later adding, "Report: "ANTI-TRUMP FBI AGENT LED CLINTON EMAIL PROBE" Now it all starts to make sense!"