Mick Mulvaney Says Americans May Never Know the Details of Trump's Mexico Immigration Deal
President Donald Trump's acting chief-of-staff, Mick Mulvaney, confirmed Tuesday that the president had made a "secret" deal with Mexico around immigration and trade but said that the American public did not have a right to know the details of the agreement and might never find out.
In a press scrum, the president waved a sheet of paper in front of reporters that he claimed was a secret agreement with Mexico. "Right here is the agreement," Trump said. "It's very simple. It's right here. And in here is everything you want to talk about. Done. It's done. It's done." The paper which he pulled out of his breast pocket, he said, was "the agreement that everybody says I don't have."
The president said he wouldn't reveal what the paper said because he wanted to allow Mexico to reveal it themselves "at the right time." He then chided the reporters who asked for details. "I just give you my word and I would love to do it but you will freeze action it," he said. "You will stop it, you will analyze it. Every single letter you'll see. But in here is the agreement."
At Wednesday's Fiscal Summit sponsored by fiscal watchdog group the Peter G. Peterson Foundation, CNBC's Eamon Javers pressed Mulvaney for the details of the agreement. Mulvaney responded that "you may never find out what's in the deal, the purpose isn't to satisfy your journalistic inquiries, it's to stop people from crossing the border." He questioned what difference it would make knowing what the U.S. and Mexico had agreed to. "If we fix the problem, we fix the problem...But the United States has agreed to the deal."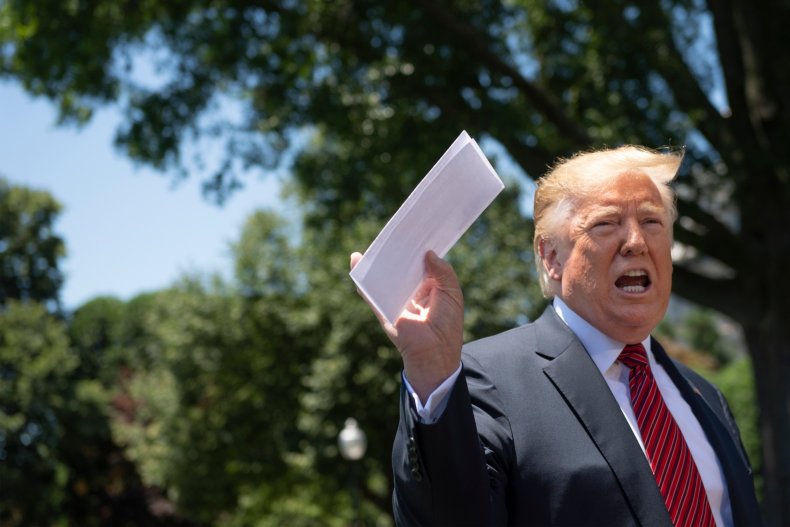 Mulvaney touted that Mexico had agreed to take a number of actions to quell migration from Guatemala, Honduras and El Salvador by creating a new guard of up to 6,000 troops to police the country's southern border and to intervene in drug cartels. But these changes were made before President Trump threatened the country with a series of tariffs escalating from 5 to 25 percent. It's unclear what is new about the agreement.
Mulvaney said the sheet of paper included a "backstop proposal" where Mexico has agreed to do "certain things" if it doesn't follow through on its promises. The proposal, he said, has "something to do with asylum laws." Trump had pushed earlier to make a deal that allowed all U.S. asylum-seekers to wait in Mexico instead of the U.S. for their court dates.
Mulvaney said the deal with Mexico would "probably embolden" President Trump to take a "harder stance" with China on tariffs. Mulvaney claimed he'd been meeting with Democratic senators who secretly told him that "what the president is doing with China is right."