Trump Is 'OK' With Muslims, as Long as They're Rich, Says Leading Democrat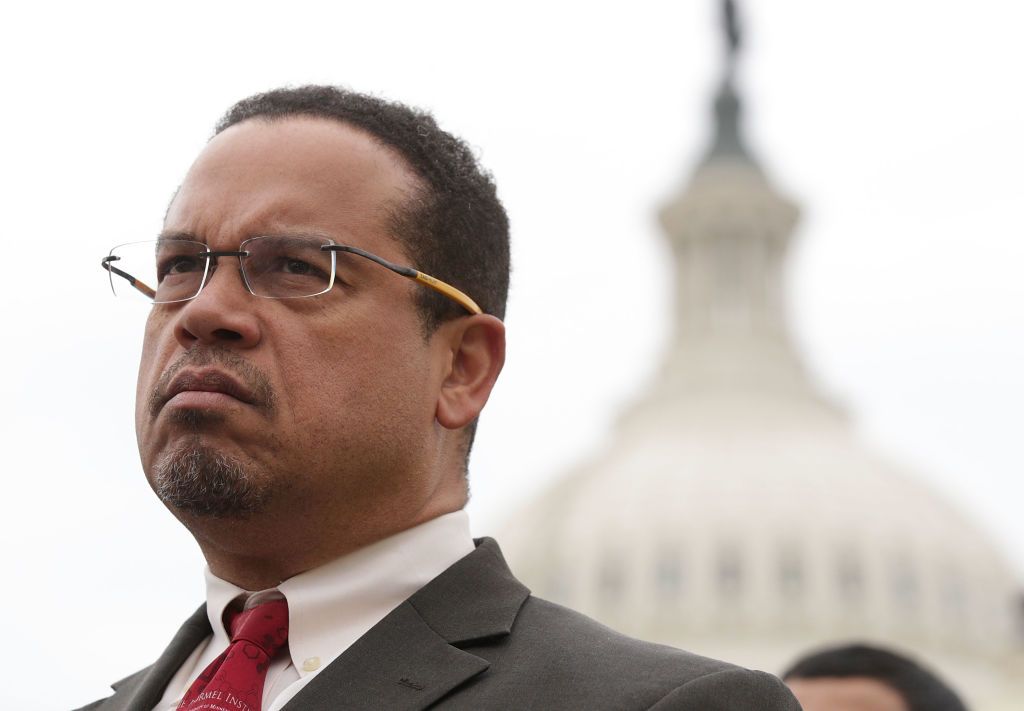 Keith Ellison, deputy chairman of the Democratic National Committee and the first Muslim elected to Congress, said that President Donald Trump is "OK" with Muslims, as long as they're rich and aren't among the millions fleeing conflict globally.
In an appearance on MSNBC Monday, Ellison criticized the Supreme Court decision to reinstate part of Trump's travel ban, temporarily halting people from six Muslim-majority countries—Iran, Libya, Somalia, Sudan, Syria and Yemen—entering the U.S. unless they have a "bona fide relationship with a person or entity in the United States." It will also reinstate the 120-day ban on refugee claimants.
"There's no doubt that you know, these countries were picked because they're Muslim majority countries. And it's interesting that when Trump goes to places like Saudi Arabia, he seems to not want to ban everybody," Ellison said.
"You know, if they have a hotel, or if they're rich or something, he seems to be OK with those Muslims. But the other ones who are fleeing tyranny like people in Syria, he wants to ban. And I think that's pretty sad and disappointing," he added.
Ellison also described Trump's rhetoric as "greenlighting ugly and hate."
"My take is that there is more than simply this ban at stake. It is the culture and climate of our society," Ellison said.
The Supreme Court on Monday lifted part of a lower court order blocking Trump's travel ban, which targeted visa applicants from the six countries, banning their entry for 90 days.
On Twitter, Trump praised the court for its decision. "Great day for America's future Security and Safety, courtesy of the U.S. Supreme Court. I will keep fighting for the American people, & WIN!"
The court will hear arguments challenging the legality of the order in August.
Following Trump signing the original executive order in January, Ellison said in a statement: "This executive order runs contrary to everything we cherish about America.
"President Trump's Muslim ban will threaten the lives of thousands of refugees seeking asylum. It will make it harder to fight extremists in the Middle East who frame the conflict as a religious war between Christianity and Islam. It will undermine our international credibility and diplomatic strength. It will encourage resentment and fear between Americans of different faiths. And it will lead to more hate crimes and attacks on racial and religious minorities."