Why the U.K. Should Let Donald Trump Into the Country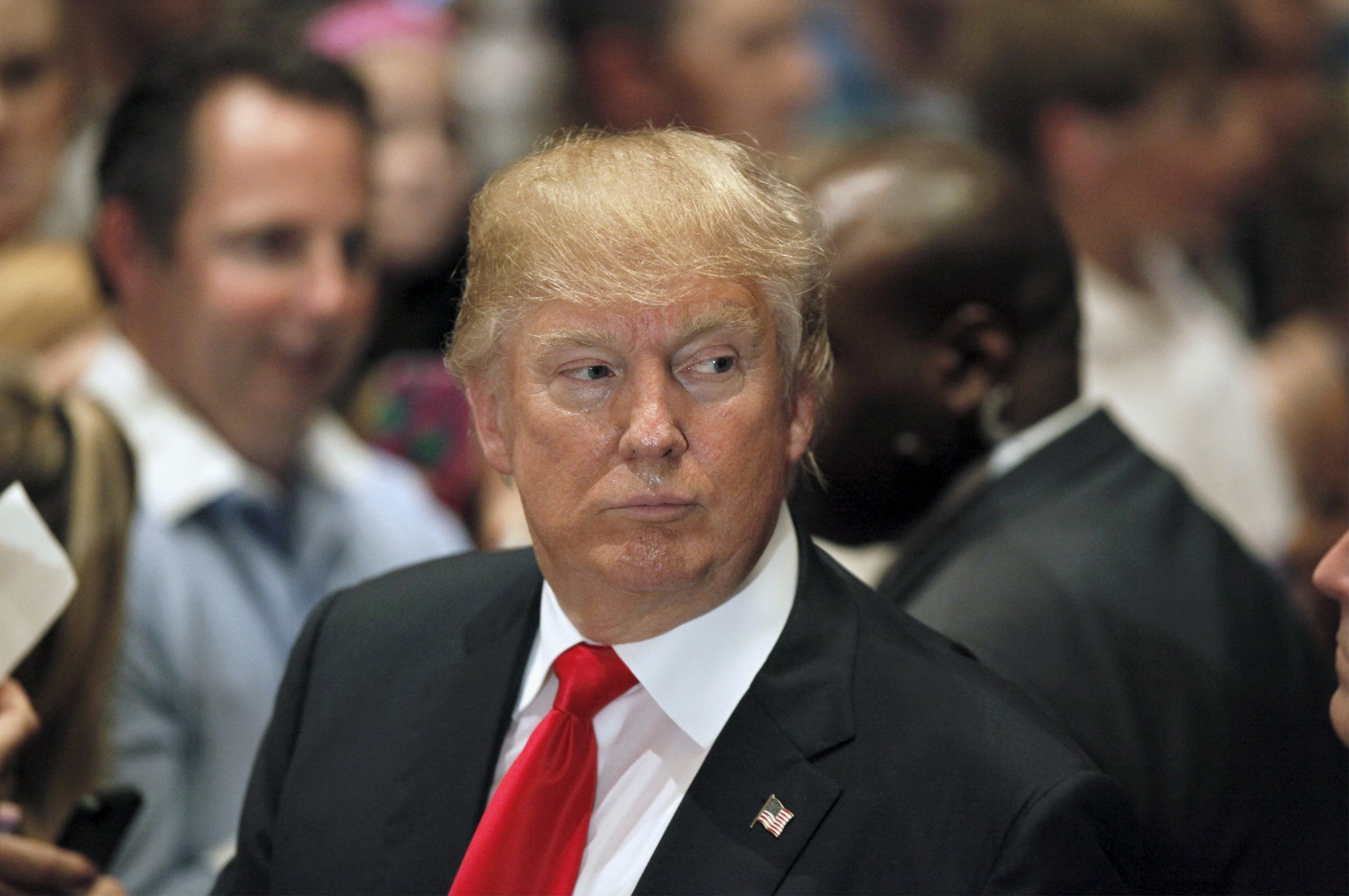 Political satire in Britain is dead. Nobody knows when or how it happened, but it hasn't been seen for years.
Perhaps it's because reality made it redundant: our Prime Minister David Cameron makes Britain's poor poorer and talks about the inequities of poverty. The Scottish National Party knows that Scottish independence from the United Kingdom will make Scotland poorer but pretends that it will make them richer. And my party, Labour, has the turbulent leadership of Jeremy Corbyn.
Thank god, then, for the US Presidential nomination contest and the gift of a common language. I've been captivated by the comedy stylings of Ben Carson this year, but everything has paled in comparison to Donald Trump and his political performance art. Now, my parliamentary colleagues are to debate whether we should ban Trump from our shores.
You don't have to be an American citizen to be offended by Trump, or to question whether or not he believes anything he says. As a committed Americophile (is this even a word?) American politics fascinates me. It always has done. As a child, playing soldiers with friends, I would always insist upon being Michael Dukakis dressed as a tank commander. Later, I would dress as Howard Dean and scream in people's faces. Just for fun. At Halloween I would dress as Sarah Palin and scare children with the names of imaginary countries I'd never been to.
But If you're a fan of architecture, Trump's hair will captivate you: one of mankind's most complex structures and surely the ninth wonder.
Despite Britain's refusal to return the Elgin Marbles to Greece, I'm not opposed to artistic feats being temporarily installed in other countries for the gaiety of their citizens. For this reason, not only should Trump be allowed into the UK, he should be made to sit in London's British Museum in a glass cage, or even enter the Celebrity Big Brother House. If it would help Donald at all, I'd personally ask the Mexican Ambassador to the United Kingdom to send a cleaner in before his arrival. For extra peace of mind, one of the world class Muslim Doctors employed by the British NHS could give him a check up too.
Trump is a tragi-comic figure. As nations divided by a common language, Americans are often confounded by the British obsession with euphemisms. Unfortunately, the word "Trump" is a popularly used term to describe flatulence. In this instance, it's also a form of onomatopoeia.
The absurdity of Trump's candidacy is matched only by the fact that he is set to be the subject of a debate in the House of Commons. In the midst of so many domestic crises, this is a huge waste of UK taxpayers' money. Drop the debate, let Donald in, let's all enjoy a good laugh then cross our fingers and hope that, should he win the Republican nomination, the American people choose wisely. They usually do.
Jamie Reed is a British Labour politician, who has been the U.K. Member of Parliament for Copeland in Cumbria since 2005.