Trump 'Servant' Of Allah, Saudi Cleric Says Before Visit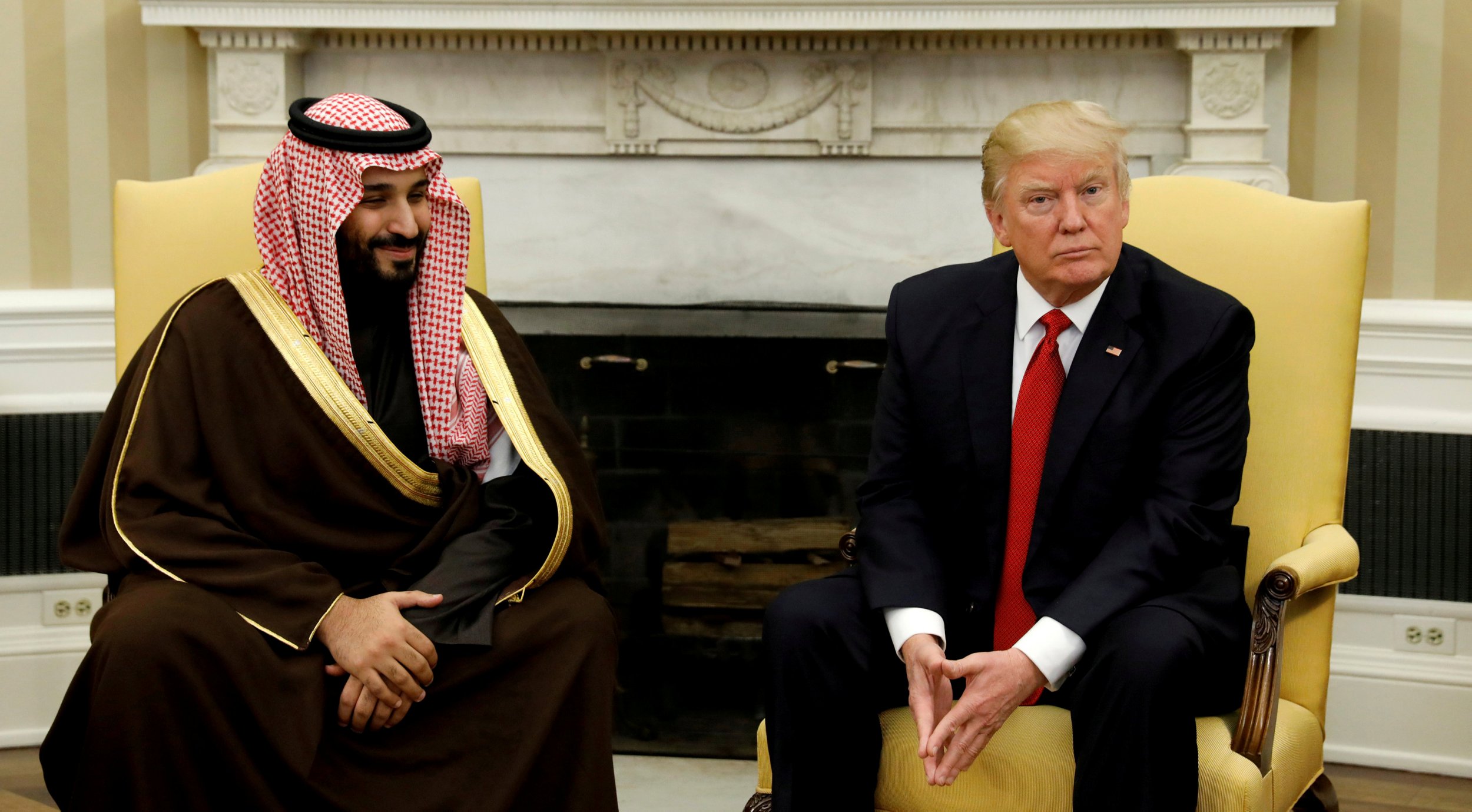 Ahead of Donald Trump's visit to Saudi Arabia next week, a Saudi cleric has got into hot water for calling the U.S. president a "servant" of Allah during a plea for him to further the interests of Muslims. Saad bin Ghoniem made the remarks in a tweet last week, asking God to guide Trump toward altering his stance on Muslims.
Related: Why Donald Trump Could Find a Friend in Saudi Arabia
"O Allah, Trump is one of your servants, you control him and his fate. Command him—willingly or not—to serve the best interests of Muslims and eliminate oppression done to them. Spare us from his evil deeds and guide him on the right path," he wrote in a tweet, according to Middle East Monitor. The tweet has since been deleted.
The comments received swift condemnation on social media.
"I spit on your beard all you have left to do is pray he goes to heaven," said one Twitter user. "Even the devil would be too ashamed to do this."
During his campaign, Trump called for a ban on all Muslims entering the United States and has since signed two executive orders banning travel for citizens of several Muslim-majority countries.
Other users sought to highlight the death toll in U.S. military strikes on Muslim countries, which have increased significantly since Trump entered the White House.
"Servant of God? The same Donald Trump that killed at least 1500 Muslims in Syria, Iraq Yemen and Afghanistan," wrote one commenter on the article on Twitter. There are reports of more than 3,000 civilian deaths in Iraq and Syria alone since Trump entered office, according to monitoring site Airwars.
Another user added: "You think that Trump the Zionist, who is battling Islam, will do good for the religion. Shame! You will be held accountable for your words."
Trump will fly to Saudi capital Riyadh next Friday for the start of his first foreign trip as president. He will then travel to Israel and Rome in a trip that is being touted as promoting "tolerance.
"Tolerance is the cornerstone of peace," Trump said during a ceremony at the White House last week promoting the signing of an executive order on religious liberty.
He added: "Our task is not to dictate to others how to live but to build a coalition of friends and partners who share the goal of fighting terrorism and bringing safety, opportunity and stability to the war-ravaged Middle East."
Trump has been a fierce supporter of Israel and even pledged to move the U.S. embassy in Israel to Jerusalem, a move that would spark outrage in the Arab world. But he has also said that he can bring peace to the Middle East and last week met with Palestinian leader Mahmoud Abas at the White House.