Trump Must Apologize for 'Shithole' Remark, African Countries Say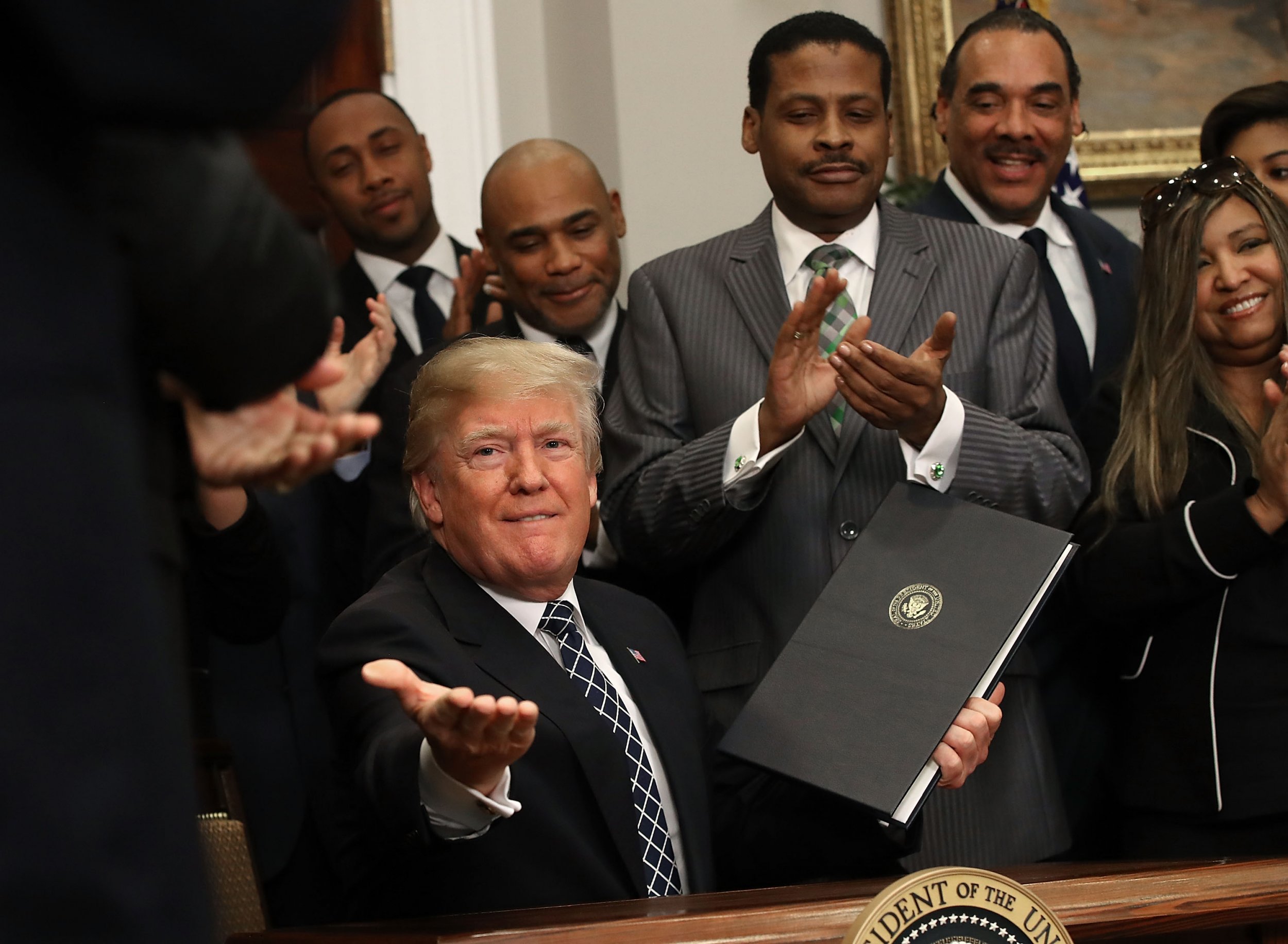 The African Union's mission to the U.S. in Washington, D.C. said Friday it was "frankly alarmed" and shared its "shock, dismay and outrage" following President Donald Trump's remarks on immigration from El Salvador, Haiti and the African continent, a group he called "shithole countries."
"The African Union strongly believes there is a huge misunderstanding of the African continent and the people by the current administration," the organization, which comprises 55 member states, said in a statement. "There is a serious need for dialogue between the U.S. administration and the African countries."
The statement concludes, "The African Union Mission condemns the comments in the strongest terms and demands a retraction of the comment as well as an apology to not only to the Africans but to all of people of African descent around the globe."
The announcement comes after the Haitian government also reacted with outrage. President Jovenel Moise said: "The Haitian government condemns in the strongest terms these abhorrent and obnoxious remarks which, if proven, reflect a totally erroneous and racist view of the Haitian community and its contribution to the United States."
Trump's crude words also spurred condemnation from the U.N. Rupert Colville, a human rights spokesman for the organization, said: "If confirmed, these are shocking and shameful comments from the president of the United States. I'm sorry but there is no other word for this but racist." Likewise, the Vatican described Trump's comments as "particularly harsh and offensive."
Initially, the White House did not deny Trump's racially charged comments, but Trump claimed today he did not utter such disparaging words during a recent meeting at the Oval Office. He tweeted, "The language used by me at the DACA meeting was tough but this was not the language used. What was really tough was the outlandish proposal made—a big setback for DACA!"
However, some senators have debunked Trump's response. Democratic Senator Dick Durbin of Illinois, who was present at the meeting, said the reports were accurate and that "shithole was the exact word used once not twice but repeatedly." Republican Senator Lindsay Graham of South Carolina, also present at the gathering, said he confronted the president over his racy comments.