Trump Must Resign After Anti-Islam Retweets, Muslim Congressional Candidate Says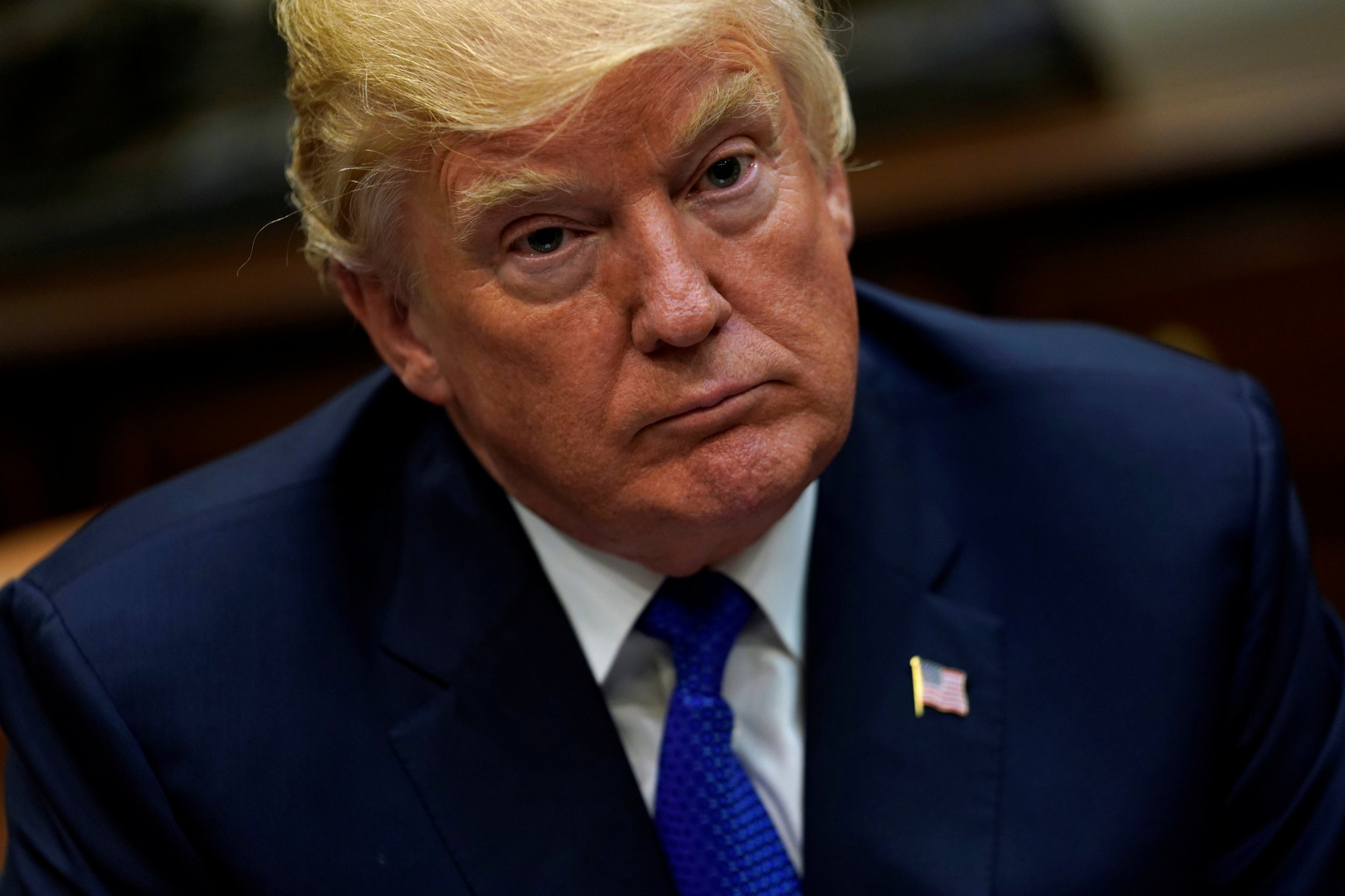 President Donald Trump must step down after retweeting three posts by a leader of an anti-Muslim British party, a Muslim congressional candidate demanded on Wednesday.
".@realDonaldTrump, I'm a Muslim American running for Congress and I demand you resign immediately for retweeting Islamophobic videos #TrumpResign #FireMiller #TheResistance," tweeted Omar Vaid, using a hashtag to refer to White House aide Stephen Miller.
The president retweeted to his 43.6 million followers videos posted by Jayda Fransen, the deputy-leader of Britain First, a far right nationalist party. Trump hit the retweet button on a video titled "Muslim migrant beats up Dutch boy on crutches!" followed by another one claiming to show a Muslim destroying a Virgin Mary statue. A third video was labeled "Islamist mob pushes teenage boy off roof and beats him to death!"
Britain First pushes an anti-Muslim and anti-immigration agenda and its members are known for Islamophobic antics such as "invading" mosques and launching "Christian patrols."
Trump's retweets are an explicit endorsement of the group, according to Vaid, who said anti-Muslim positions don't belong in the Oval Office.
"To see the president of the United States emboldening these types of hate groups is just disgusting," he told Newsweek. "What we're seeing in these retweets is the active vilification of immigrants, minorities, and Muslims. It's like a Breitbart news feed, and I don't think that's appropriate for the White House for it to be the official position."
Vaid is a second-generation Muslim American vying for the Democratic nomination to run a longshot campaign against Republican incumbent Dan Donovan, whose district includes parts of Brooklyn and New York City's conservative Staten Island. The district voted for President Trump in 2016, but Donovan was slammed by many constituents—a large swath of which are Muslim—for backing Trump's travel ban earlier this year.
The only two Muslims in Congress—Keith Ellison (D-Minn.) and Andre Carson (D-Ind.) had not addressed the tweets as of Wednesday morning.
The Council on American-Islamic Relations released a statement declaring that Trump's "unconscionable" retweets send a message to his followers to "hate Islam and Muslims."
"President Trump is clearly telling members of his base that they should hate Islam and Muslims," National Executive Director Nihad Awad said. "These are actions one would expect to see on virulent anti-Muslim hate sites, not on the Twitter feed of the president of the United States. ... His actions should be condemned by all American political and religious leaders, regardless of their party or faith."
Activists took to the Twitter to denounce the president's tweets, proclaiming he was encouraging Islamophobia.
"These irresponsible retweets by Trump is him declaring open season on Muslims. No other way to interpret. Shameful & dangerous," wrote Muslim justice activist Faiza N. Ali.