Trump Must Solve Netanyahu's 'No-Solution' Option and Bring Israel's Apartheid To An End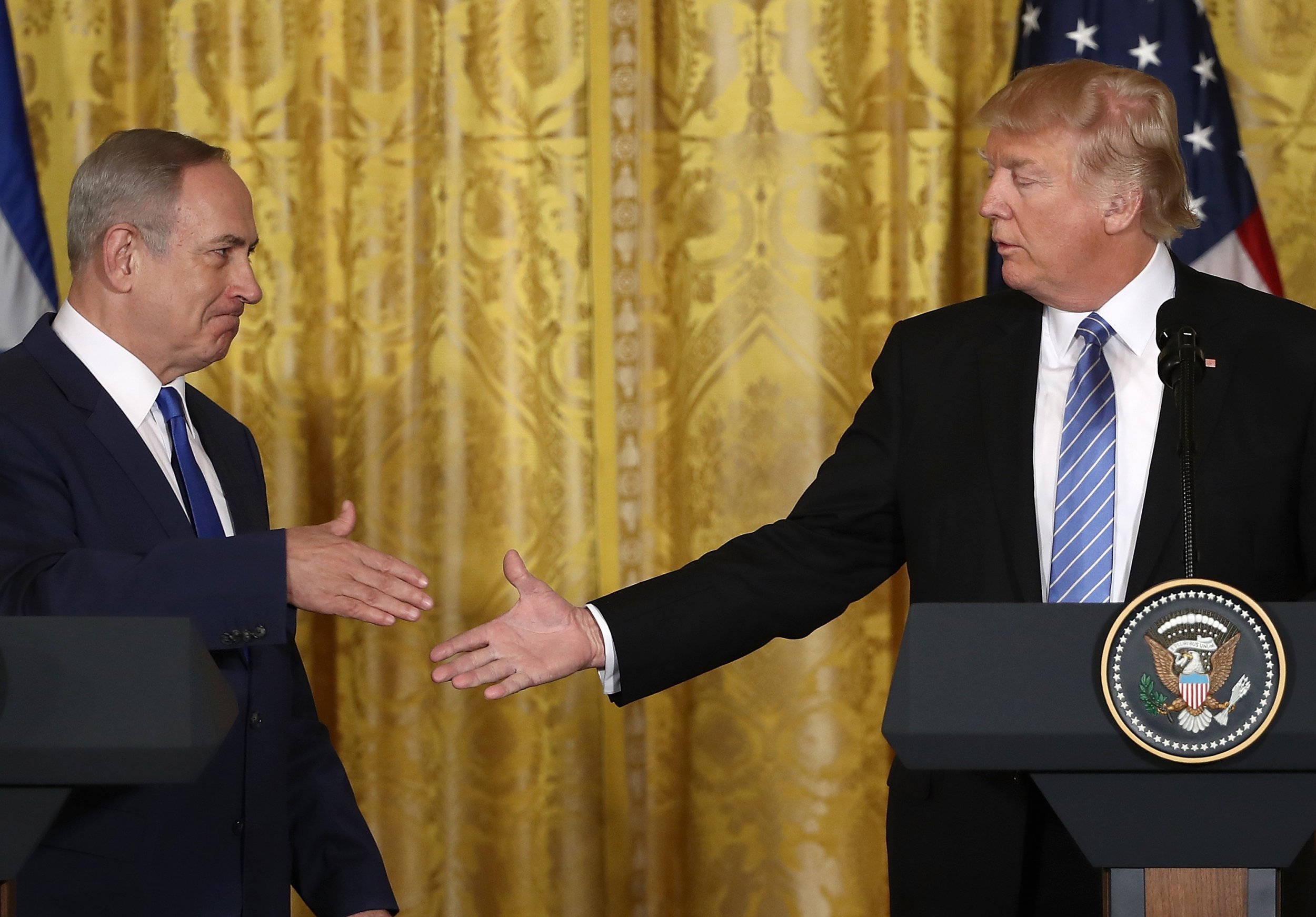 Donald Trump's upcoming visit to Israel and Palestine will present the U.S. president with a dilemma: Will he take the road to achieve a just and lasting peace in our region based on the interests of U.S. national security? Or will he continue on the path of granting Israel political impunity and monetary funds to advance its apartheid regime in occupied Palestinian lands.
When President Trump met President Mahmoud Abbas in Washington, he was presented with a team that possessed clear positions on all issues. The U.S. president and his staff were exposed for first time to the Palestinian standpoint presented by the Palestinians themselves, and not from Netanyahu, his billionaire backer Sheldon Adelson or the AIPAC lobby group.
Old recycled slogans like: "Palestinians never miss an opportunity to miss an opportunity" do not match the reality of a Palestinian leadership that is fully committed to the two-state solution based on the 1967 borders and a consistent position on all final status issues based on international law and under the framework of regional peace given by the Arab Peace Initiative.
On the other side, everything President Trump will hear from Netanyahu is the view of the most extremist governing coalition in Israel's history.
This is a government that fights against the two-state solution, that endorses settlement construction and that pushes an agenda that deviates from the core issues of reaching an agreement with Palestine.
Read more: Netanyahu must confront Israel's denial of Palestinian rights
This includes demanding military control over the State of Palestine, talking about "incitement to violence" and social payments made to the relatives of Palestinian prisoners and refusing to recognize the very existence of the Palestinian people.
President Trump has repeatedly spoken about reaching an "ultimate deal." But this, also referred to as a "final status agreement," has basic requirements. Ending the Israeli occupation that began in 1967 — including its colonial-settlement enterprise — is a must for that outcome, but it is something that Netanyahu will never accept.
At the same time, Netanyahu and his governing coalition are not willing to accept a single democratic state with equal rights for Christians, Muslims and Jews.
So, if Netanyahu doesn't support either two sovereign states living side by side, or one democratic state, then what is his plan? It is apartheid, and this is not a "solution" with which any U.S. president could agree. In fact, it should be referred to as Netanyahu's "no-solution."
The increasing incitement coming from the Israeli government and its proxies against President Abbas is a direct result of Israel's concern about the warm relationship that is being built between the U.S. and Palestine. This was not expected by anyone, including by the Palestinians themselves. And just as Israel tries to spoil the well advanced Palestinian security, economic and political dialogue, it is increasingly difficult for the government to make anyone believe that their ultimate goal is peace.
What is Netanyahu going to do now? Annex further areas of the West Bank? Declare all of historic Palestine as the "eternal and undivided country of the Jewish people?" None of his rhetoric could take away the fact that the Palestinian people are here to stay. The combined population of Arab Palestinians in both Israel and Palestine today is slightly more than the population of Israeli Jews, including their illegal settlers in Occupied Palestine.
President Trump should also be aware of an important — and often forgotten — fact, that 20 percent of Israel's population are Arab Palestinian citizens that continue to be discriminated by dozens of laws merely because they are non-Jews.
Referring to Israel as a Jewish State rather than as a democratic state for all its nationalities — as the government plans with a forthcoming law — will only incentivize what even the U.S. State Department defines as "institutionalized discrimination" against non-Jewish citizens of Israel.
No U.S. president, a country where people of all origins have constitutionally granted equal rights, should tolerate such rhetoric.
President Trump should realize that the shortest path to peace and security is to fully end the Israeli occupation that began in 1967. We all know how a solution should look like: two sovereign and democratic states granting full equal rights for all their citizens, with East Jerusalem as a capital of Palestine, and all final status issues, including refugees, negotiated based on international law. The only alternative to that scenario would be one single democratic state for everyone.
Palestinians, whether in Israel, Palestine or the diaspora, would be willing to accept the first two options. Netanyahu would accept neither. His approach is not about equality, but supremacy.
The question is not whether there could be a solution, but whether President Trump will do what's needed in order to achieve it. Will U.S. national security interest prevail over the colonial-settlement agenda of the Israeli government? President Trump has the answer.
Mr. Tibi is the deputy speaker of Israel's Knesset, representing Israel's third-largest political party, the Arab Joint List. He is the leader of the Ta'al (the Arab Movement for Change) party.