In Riyadh, Trump Must Stand Up To Saudi Arabia And Its Executioners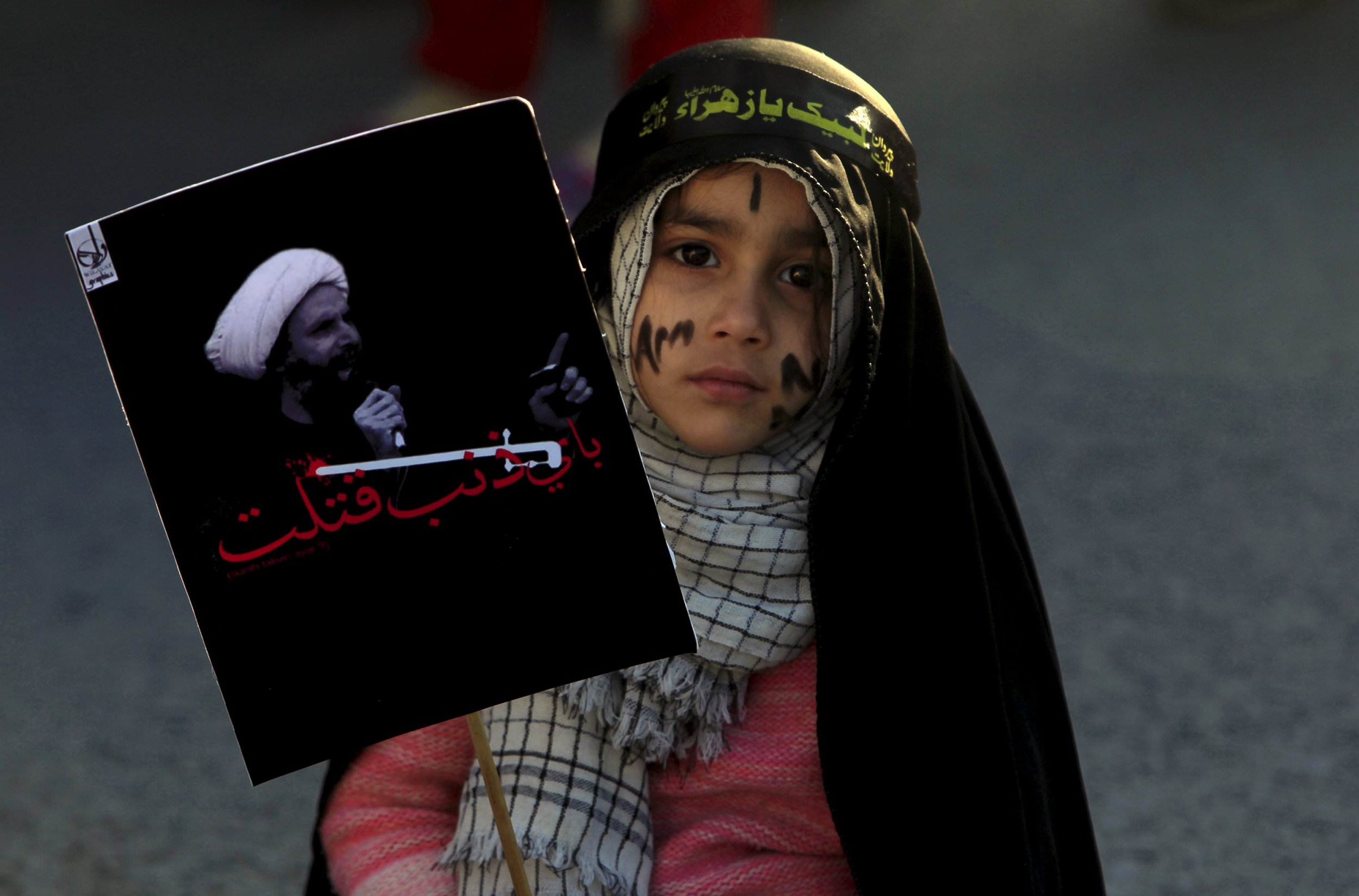 When Donald Trump visits Saudi Arabia later this week, he will arrive amid an unprecedented wave of executions. Since 2015, the kingdom has executed 346 people.
Saudi authorities have justified this shocking figure in part by invoking the global "war on terror," claiming that dozens of those executed committed serious terrorism offenses aimed at bringing down the Saudi state and destabilizing the region. In January of last year, the Saudi government carried out a mass execution of 47 such people, describing them all as hardened terrorists.
We know now that among these "terrorists" were peaceful protesters and at least four children. Many were tortured into signing forced confessions, convicted in secret, closed trials and never given access to a lawyer.
This is the grim reality of executions in Saudi Arabia: many of those executed for terrorism offenses simply have no connection to terror. Saudi authorities have increasingly painted all peaceful political dissent as terrorism—and sought to justify executions as a counterterrorism tactic. Saudi Arabia's definition of terrorism apparently includes young people who have dared to attend protests and call for democracy and human rights. They have become targets of a government that brooks no opposition and punishes dissent with death.
Shockingly, the Saudi government has frequently, and cruelly, picked out children as targets. Since 2014, the Kingdom has executed at least four minors and sentenced to death at least six more—all in relation to alleged terrorism offences.
Ali al-Ribh was one of those executed last January. Ali was 17 when he was arrested in 2012, alongside scores of others, for attending a peaceful protest. He was dragged from his school by Saudi security forces and tortured into making a false confession—later used to sentence him to death in a closed trial. He was not allowed to see a lawyer. Ali's parents were never notified of his execution; they learned of his death in a Saudi newspaper. To this day, his body has not been returned to them and they do not know where he is buried.
Other minors have narrowly avoided the executioner's sword, but now face imminent execution. Ali al-Nimr, Dawood al-Marhoon and Abdullah al-Zaher were 17, 17 and 15 when they were arrested in the 2012 crackdown on protests. Like Ali al-Ribh, all three boys were tortured by security forces until they signed false statements, then sentenced to death in the secretive Specialized Criminal Court without seeing lawyers. The so-called crimes of which they were convicted included giving first aid to protesters and using a Blackberry to encourage others to join protests.
Read more: Donald Trump wants to unite 'Muslim world' with speech on radical Islam
The Saudi government's invocation of counterterrorism to justify the execution of children and peaceful protestors is a toxic byproduct of the "war on terror." The Saudi authorities believe that because the U.S., their staunch ally, has called on them to tackle terrorism within their borders, they cannot be criticized for executing anyone they claim is a terrorist. This belief will only have been strengthened by the Trump administration's strong signals of support to the Kingdom—for example, a recent decision to gift it a reported $100 billion in security assistance.
This trend extends throughout the region. The governments of Egypt and Bahrain, like that of Saudi Arabia, have increasingly sentenced protesters to death on trumped-up terrorism charges amid vicious crackdowns on peaceful dissent. In Bahrain, the government is about to execute Mohamed Ramadhan and Husain Moosa, two innocent men who were targeted for attending peaceful protests and sentenced to death on the basis of torture "confessions." In Egypt, hundreds face execution for alleged terrorism crimes to which they have no connection whatsoever, including minors like Hatem Zaghloul and Ibrahim Halawa.
Despite these appalling violations of internationally protected free speech and due process rights, President Trump has expressed a desire for closer relations with all three countries, offering no comment on their abysmal human rights records. Surely it is possible for the U.S. to support counterterrorism while also opposing horrifying violations of human rights. The two cannot be mutually exclusive.
One way or the other, Trump's words in Riyadh this week will send a clear message to the Saudi government. He must urgently call for the release of Ali al-Nimr, Dawood al-Marhoon and Abdullah al-Zaher—and he must make clear to Saudi Arabia that whatever its role in the fight against terror, the U.S. will not tolerate the execution of children and protesters. If he doesn't, he will signal to Saudi Arabia and other Middle Eastern allies that they are beyond Washington's censure, giving them carte blanche to execute anyone they wish.
The prohibition against the execution of children, the right to peaceful free expression, the right to a fair trial—these are not only essential international legal requirements, they are core American values. Trump should stand up for them.
Ben Pitler is a Middle East caseworker at London-based human rights group Reprieve.