Trump Could Testify In 'Apprentice' Defamation Case After Judge's Ruling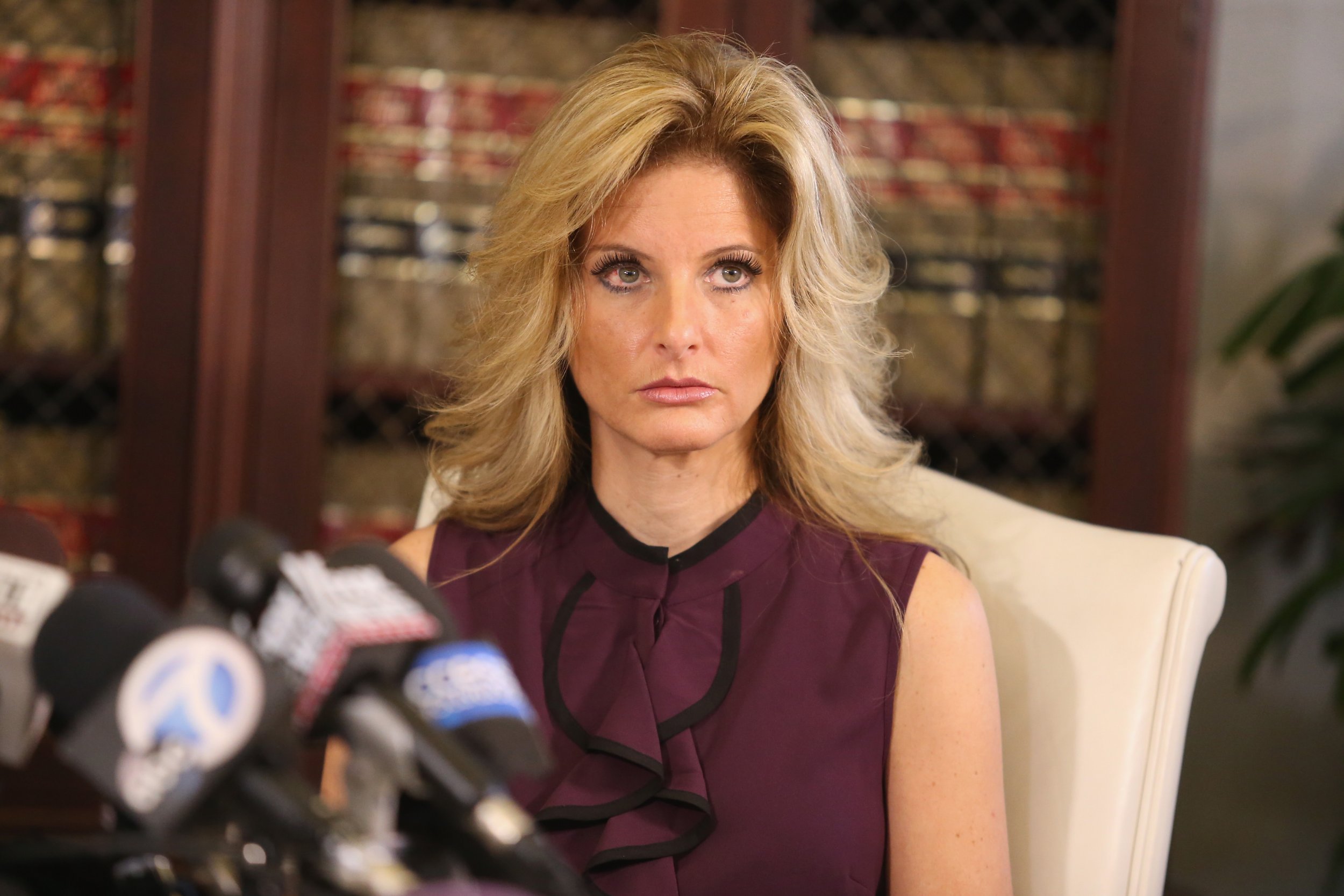 President Donald Trump could testify in a defamation lawsuit a former contestant on his reality television show, The Apprentice, brought against him. On Tuesday, he lost a bid for the suit to be dismissed.
In the landmark decision, Manhattan Supreme Court Justice Jennifer Schecter ruled that a "sitting president is not immune from being sued in federal court for unofficial acts." Trump argued the U.S. Constitution's supremacy clause protects presidents from civil litigation in state courts.
Former Apprentice contestant Summer Zervos accused Trump of sexually assaulting her in 2007 at Beverly Hills Hotel and sued him for defamation. Trump said she made the allegations to get "ten minutes of fame."
Related: Trump Sexual Misconduct Accusers Could Be Called for Mock Congressional Hearings, Democrat Says
Zervos made the accusation while Trump was campaigning to become president. "Total fabrication," Trump said during a campaign rally in Gettysburg, Pennsylvania. "The events never happened. Never. All of these liars will be sued after the election is over."
Trump's attorney Marc Kasowitz had asked that the case be thrown out or at least delayed until he finished serving his term as president.
"Thomas Jefferson made clear that the president's responsibilities are 24/7, every single day no matter what he or she is doing," Kasowitz said during oral arguments in December, according to the New York Post.
However, Schecter, in a 19-page decision, ruled that there is "absolutely no authority for dismissing or staying the case."
Robert Rabin, a Stanford University law professor, told the Washington Post in December that "there are 10 or 11 other women waiting in the wings" to make accusations against Trump.
The ruling to push forward with Zervos' case "is an important victory," Nita Chaudhary, co-founder of UltraViolet, an organization fighting sexism, said in a statement.
"More than 20 women have accused Donald Trump of sexual assault and harassment. Just as he has tried to do with Stormy Daniels and Karen McDougal, Trump has tried to threaten and silence these women," Chaudhary stated. "As we have seen over the last few weeks, these women will no longer be silent and that should scare the daylights out of Donald Trump."