Trump White House Associate George Nader Was Convicted on Child Porn Charges in Virginia
The Lebanese-American businessman who features prominently in special counsel Robert Mueller's inquiry was once sentenced to six months on child pornography charges in Virginia, Newsweek has learned.
George Nader, 58, has emerged as a key player in the investigation. An adviser to the Emirati crown prince, Nader is believed to have represented the kingdom's interests in White House meetings, and frequently met with Jared Kushner during the early months of the Trump administration to discuss U.S. policies toward Persian Gulf states.
But before he reemerged as a Middle East power broker, the onetime publisher of a niche foreign policy magazine accrued a record of criminal charges. In 1985, federal authorities charged Nader for importing sexually explicit materials, including magazines and pictures that depicted "nude boys," and other materials showing boys "engaged in a variety of sexual acts," according to federal court records. The case was dropped shortly before trial. And in 2003 he was convicted on 10 counts of sexually abusing underage boys in the Czech Republic, the AP reported Thursday. Nader served one year in prison abroad for those charges.
In between those previously reported charges, however, Nader was convicted of bringing child pornography into the United States from Germany, Newsweek learned from federal court records. The records were automatically sealed when the case was decided in 1991, but a court clerk told the magazine they should have been unsealed six months later. The case was unsealed after Newsweek pressed the court about the sealing.
Nader was accused of transporting two videotapes in his luggage through Virginia's Dulles International Airport in July 1990. Each video depicted a "minor engaged in sexually explicit conduct," according to the case's February 1991 indictment.
Nader was sentenced to six months in a local facility, according to court records, and files show he may have been entitled to work release. Federal Bureau of Prisons records showed he began serving his sentence in December 1991 and should have been released on June 18, 1992. He was then required to serve three years of probation, the bureau told Newsweek.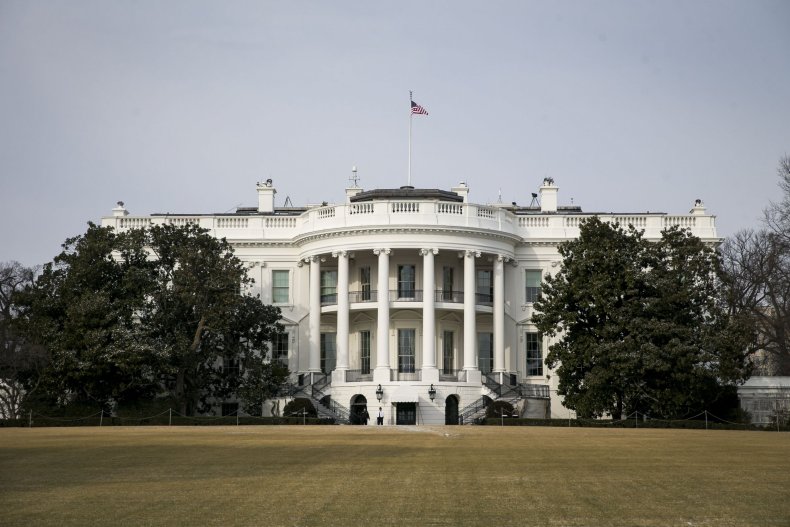 When Newsweek asked an attorney currently representing Nader if he had been incarcerated in the early 1990s, the attorney, Kathryn Ruemmler, directed the reporter to a C-SPAN clip from March 6, 1992. Nader was shown speaking at an event hosted by the Middle East Institute smack in the middle of his six-month sentence.
However, the address listed on Nader's 1985 case matched the one listed on his 1991 case.
A federal court clerk confirmed that Nader's date of birth matched the one from the prior case before it was redacted from the records. And a public records search for the social security number listed on the 1991 case also turned up the same George Nader.
Another attorney representing Nader claimed the recent reports about his client's past were attempts to possibly hinder his testimony to the special counsel. "This is nothing more than an orchestrated, disgusting scheme by those who are trying to intimidate Mr. Nader into silence. It won't work," said Sandeep Savla. "Mr. Nader will continue to answer truthfully questions put to him by the special counsel."
The lawyer who represented Nader during his 1991 case did not immediately respond to Newsweek's request for comment.
Nader's tenure in Washington began with a magazine called Middle East Insight in the early 1980s. Its intent was "to enlighten public opinion and to promote better understanding between the American people and the peoples of the Middle East," according to its now-defunct website. The magazine featured interviews with such high-profile lawmakers as U.S. Senator John McCain (R-Ariz.) and former Presidents George W. Bush and Bill Clinton.
Nader's former associates told Newsweek that he was eager to attain power and help those in power for personal gain. They said they stopped hearing from him in the early 2000s. The Associated Press reported that Nader served prison time in the Czech Republic in 2003.
Nader, who is now cooperating with U.S. special counsel Robert Mueller's probe and reportedly delivered grand jury testimony last month, attended a high-level meeting with the president's son-in-law, Jared Kushner, and former chief political strategist Steve Bannon at Trump Tower in New York in December 2016, just before Trump took office, according to CNN.
About a month later, Nader, former Blackwater head Erik Prince and a Russian banker linked to President Vladimir Putin all attended a meeting in Seychelles with Emirati crown prince Mohammed bin Zayed.
Nader is known as an adviser to Zayed and the United Arab Emirates. The meeting, according to media reports, was intended to set up a back channel between the Trump administration and Russia, and has become a focus of Mueller's investigation.
Nader served as Zayed's representative at the meeting, and Emirati officials believed Prince was there at the behest of Trump's transition team, according to The New York Times. Mueller is reportedly looking at whether Emirati money ended up helping Trump.
The White House did not immediately respond to a request for comment.
—Additional reporting by Bill Powell and Max Kutner