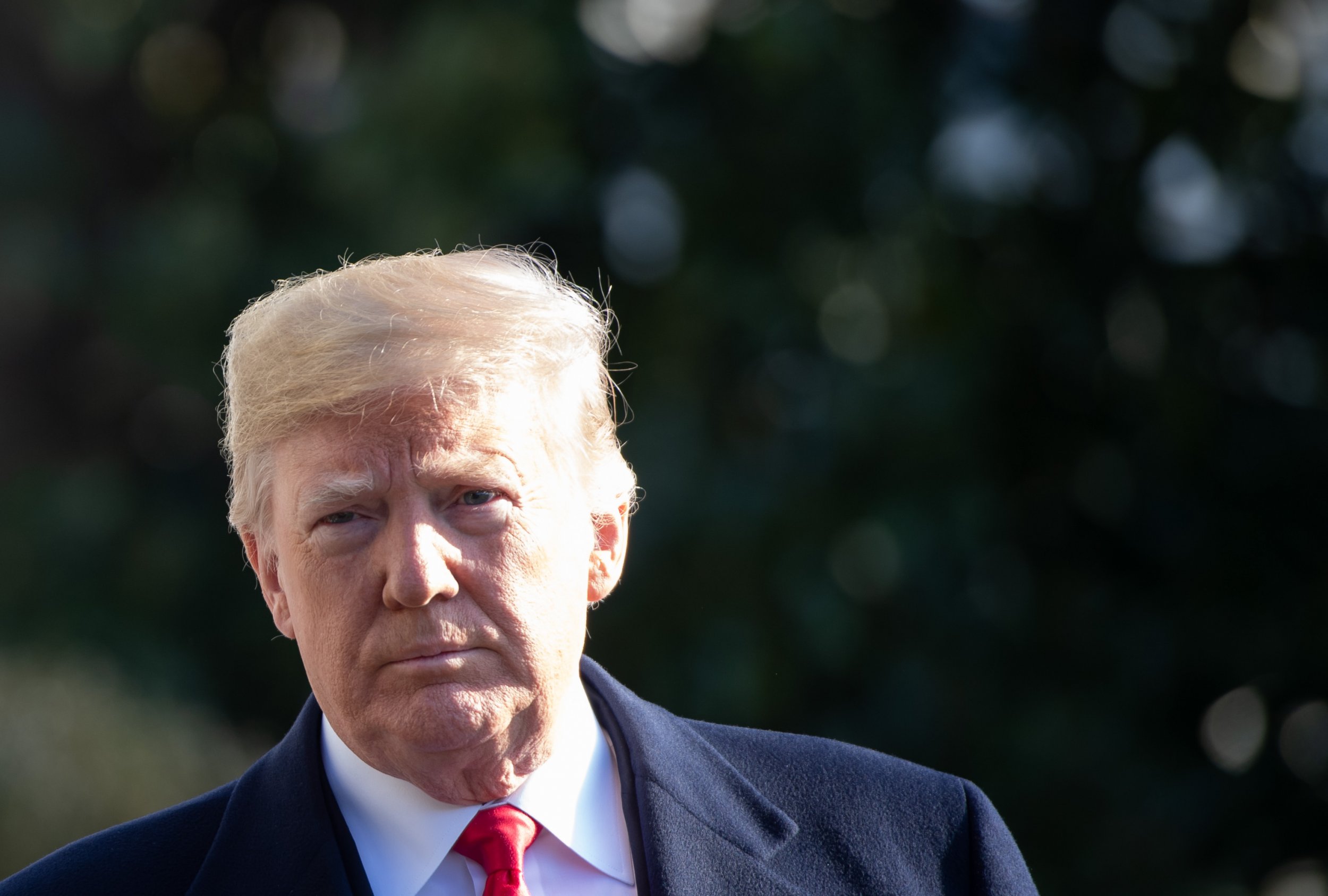 While many kids experience bullying, for a young boy in Delaware, the relentless mockery about his name became so unbearable he decided to change it.
When President Donald Trump began his campaign for the Oval Office, 11-year-old Joshua Trump found himself on the receiving end of childhood taunting. His mother, Megan Trump Berto, told WPVI that kids would call him an idiot, stupid and curse at him.
The bullying became so overwhelming that his father, Bobby Berto pulled him out of school and opted to homeschool his son for a year.
However, when the time came for him to go to middle school, Joshua's parents decided to send him back to public school. Megan and Bobby thought Joshua's experience would be different in middle school, but as a precaution, told school officials and teachers about the past bullying, anyway.
Unfortunately, the bullying continued at Talley Middle School in Wilmington, Delaware, and has reportedly gotten to the point that it's affecting how Joshua feels about himself. Joshua wasn't the only one affected by the bullying, either, and their son's opinion of himself because of his last name became an area of concern for his parents.
"He said he hates himself, and he hates his last name, and he feels sad all the time, and he doesn't want to live feeling like that anymore, and as a parent that's scary," Megan told WPVI.
Joshua's parents have met with the school multiple times about various bullying-related incidents, Brandywine School District public information officer Alexis Andrianopoulos told Newsweek. The first meeting took place on December 5 but was about incidents unrelated to Joshua's last name. The school accommodated the family's request to switch Joshua's bus, which is where the bullying over his name took place.
Andrianopoulos explained that when Joshua took the new bus for the first time on Thursday, a few riders inappropriately repeated his last name. On Friday, the family told the school about the incident, which was immediately addressed.
Talley Middle School Principal Mark Mayer told WPVI that teachers were aware of the issues Joshua previously faced and tried their best to not use Joshua's last name when speaking with him. After the recent meeting, the school launched an investigation into the bullying and said five students were disciplined. Mayer told WPVI that the five students apologized, although he did not elaborate on what, if any, other punishment the students faced.
The school agreed to change Joshua's last name from Trump to Berto in the school's system and is working on providing him with extra support. That way, if there are any future incidents, the 11-year-old will feel comfortable reporting it.
Bullying is classified as a Level III offense, according to the Brandywine School District student code of conduct. If a building administrator determines that the bullying interfered with the education rights of another student or substantially disrupted the school environment, the student doing the bullying could face serious consequences.
As outlined in the student code of conduct, consequences include one to three days of detention and/or suspension, guardian notification, police notification and a Department of Education conduct report being filed. Other punishments may include a cancellation of privileges and a behavior plan.
"At Talley specifically, this year has been focused on relationship building and understanding each student's story," Andrianopoulos said. "Students meet in groups with school counselors every other week to receive valuable lessons on team building, relationships, social and emotional learning, and building connections with each other."​