Trump Names Post Office After Humayun Khan—the Fallen Soldier Whose Family He Attacked During Election Race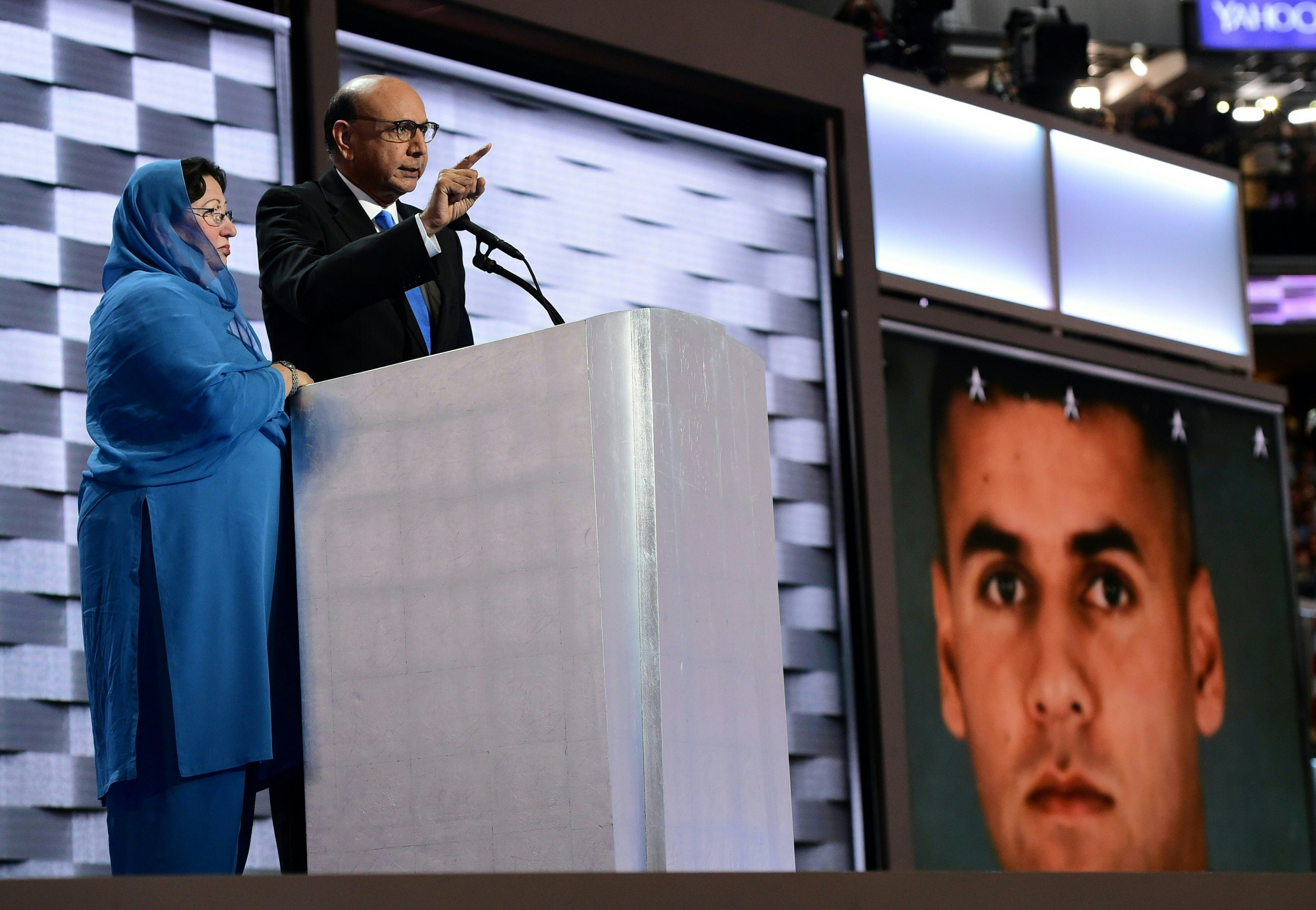 President Donald Trump has signed a bill naming a post office in honor of Captain Humayun Khan, the fallen soldier whose family Trump sparred with in the lead-up to the 2016 presidential election.
Trump signed the bill on Friday, according to CNN, seeing a U.S. Postal Service facility in Charlottesville, Virginia, named as the Captain Humayun Khan Post Office in honor of the 27-year-old who was killed in Baghdad, Iraq, on June 8, 2004, while overseeing other soldiers.
Khan, who was a graduate of the University of Virginia, was posthumously awarded a Bronze Star and a Purple Heart for his service, including his efforts the morning he died, which were said to have saved the lives of more than 100 soldiers.
In the lead-up to the 2016 election, Trump had a public falling out with Khan's family after the fallen soldier's father, Khizr Khan, delivered a powerful speech at the Democratic National Convention with his wife at his side, deriding the then Republican presidential nominee over his proposed immigration policies, including a travel ban targeting predominantly Muslim countries.
Khizr Khan said Trump had "sacrificed nothing and no one" for the country. Khan held a copy of the U.S. Constitution and questioned whether Trump had ever read it. "I will gladly lend you my copy. In this document, look for the wordsliberty and equal protection [under] law," the father said.
Trump was quick to fire back at the time, asserting in a statement, "While I feel deeply for the loss of his son, Mr. Khan, who has never met me, has no right to stand in front of millions of people and claim I have never read the Constitution, (which is false) and say many other inaccurate things."
Trump also wrongly suggested that Khan's mother, Ghazala Khan, might not have been "allowed" to speak, asserting in an interview with ABC News, "She had nothing to say. She probably, maybe she wasn't allowed to have anything to say."
Ghazala Khan later spoke out against the comments, which saw widespread blowback, asserting that it had been her own choice not to speak at the DNC.
The bill seeking to name a post office in Khan's honor was introduced by Republican Congressman Tom Garrett of Virginia and cleared the House unanimously on November 29 before passing the Senate on December 12.
Trump's signing of the bill was celebrated by Virginia Democratic Senators Mark Warner and Tim Kaine in a joint statement.
"Captain Khan is revered not only in Charlottesville, but across the nation," the statement said. "With the dedication of this post office, we're showing the Khan family that we're forever grateful for his service and sacrifice for our country."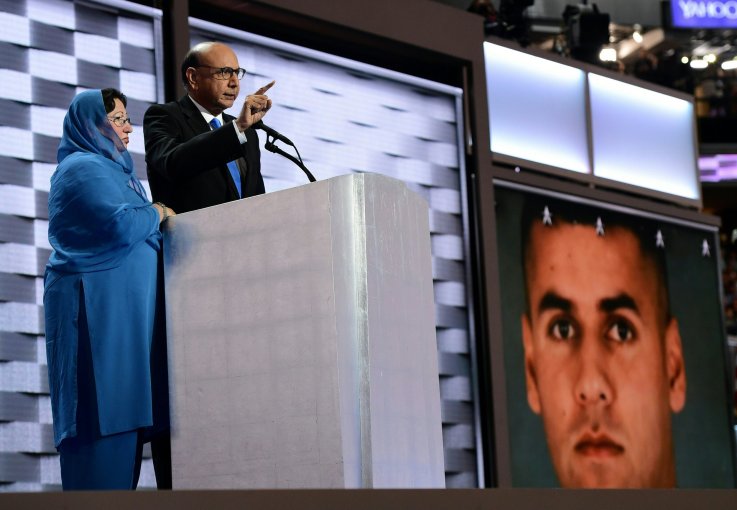 Trump Names Post Office After Humayun Khan—the Fallen Soldier Whose Family He Attacked During Election Race | U.S.