Trump's Narcissism Worse Than 'Insecure' Hollywood Actors, Rob Reiner, Woody Harrelson Say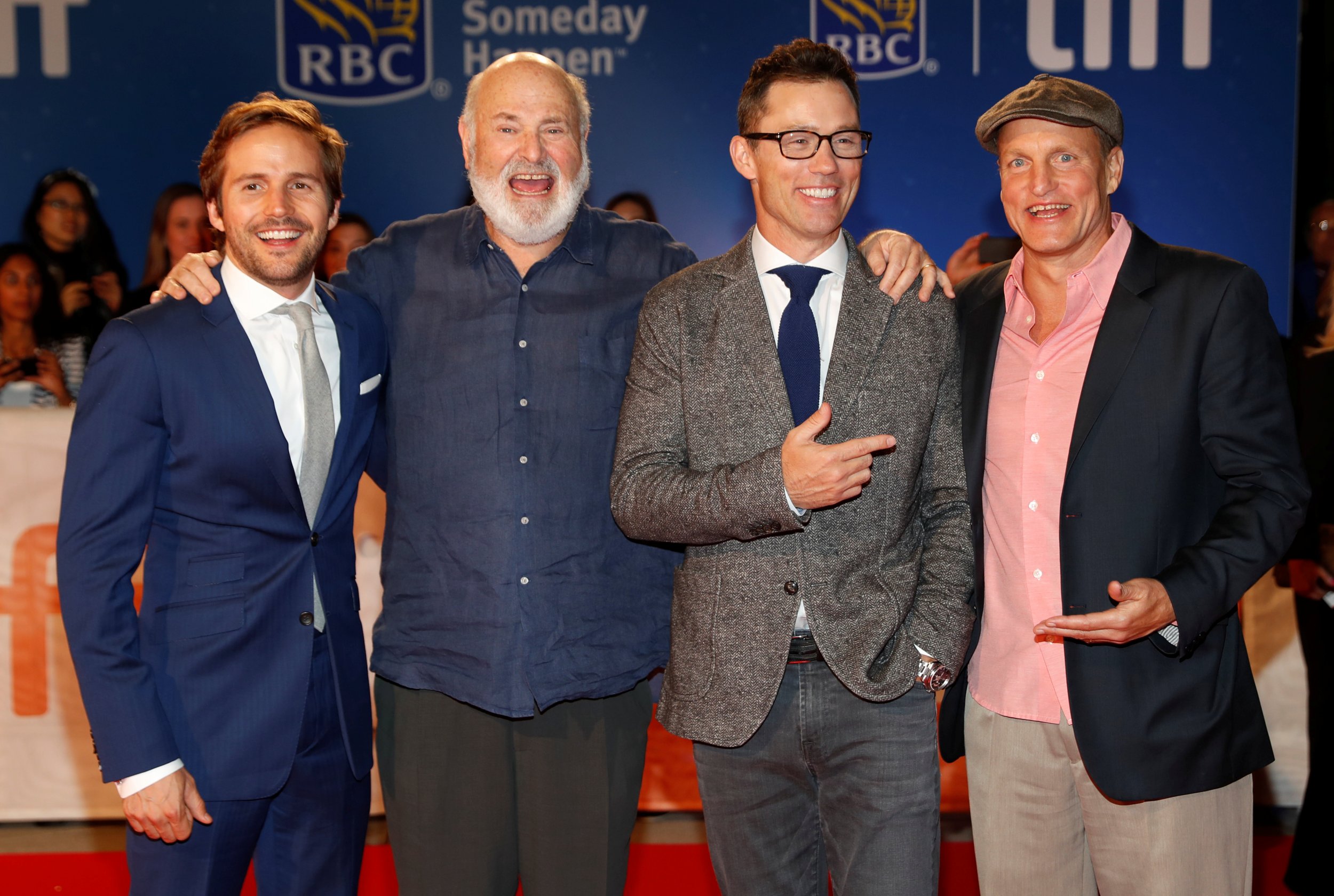 Actor Woody Harrelson and director Rob Reiner have each met Donald Trump once, and each man departed his respective encounter with the same insight: The current president is the most narcissistic person that they have ever encountered, which for two Hollywood lifers is really saying something.
"Donald Trump is a loathsome individual," Harrelson, who along with Reiner was in New York City to promote LBJ, told Newsweek in mid-October (Harrelson plays the 36th president). "In 2002, Jesse Ventura invited me to go to dinner with them in New York. I have never met anyone before or since who was such an utter narcissist. Every word out of his mouth was about himself."
"It was brutal," Harrelson elaborated during last Friday's episode of Real Time with Bill Maher. "I've never met a more narcissistic man; talked about himself the whole time. I had to walk out halfway through and smoke a joint just to steel myself for the rest of the night."
Reiner, who directed LBJ, also met Trump just once, in the mid-'80s. "I was with Billy Crystal and we went to Atlantic City for a Mike Tyson fight," said Reiner. "It was at one of the Trump casinos, I think it was Taj Mahal. And we met him during the day before the fight and spent a little time."
Reiner, the son of Carl Reiner and a former co-star on one of the most iconic sitcoms in television history, All In The Family, has spent his entire life ensconced in celebrity. Still, he was gobsmacked by the seeming megalomaniac he met that day on the Jersey shore. "I work with actors," said Reiner. "Actors all have big egos; they have big egos for a reason. They are insecure. They wanna be loved. That attention they get from strangers is like a drug, it makes them feel better.
"There's nobody that I've met, there's no actor that I've ever met that could come close to the way that Donald Trump was," said Reiner, who at the time was in the midst of a directorial hot streak that included This Is Spinal Tap, Stand By Me and The Princess Bride. "Every single thing that we talked about was about him, it was all about him. Here he is, he's got Billy Crystal, he's got me, he had no interest in what we were, it was all about what he was doing and I'm the best and I thought, Oh my God. This is off-the-charts narcissism."
Reiner was reminded that Archie Bunker, the main character on All In The Family, was a bigoted blowhard from Queens. And now: "That describes our president," he said. "But Archie was a better person, because he had empathy."