Donald Trump's National Emergency Declaration Could Jeopardize Wall Construction, Legal Experts Say: Report
President Donald Trump's decision to pursue wall construction through a national emergency declaration could jeopardize his ability to build a barrier along the U.S.-Mexico border, legal experts told The Texas Tribune.
Weeks after the end a 35-day government shutdown catalyzed by Trump's demand for $5.7 billion in border wall funding, the president declared a national emergency, citing an "invasion of our country with drugs and human traffickers." The emergency declaration allowed Trump to pursue plans to use about $6.7 billion in funds allocated to other agencies to build a wall.
But to build the wall, Trump will need to use eminent domain to seize private property along the border. By pursuing the wall through a national emergency declaration, Trump may have undercut his ability to declare eminent domain, legal experts told The Texas Tribune. The lawyers and academics told the outlet that the federal government's power to invoke eminent domain relies on Congress authorizing such actions or the project needing seizure of private property.
Ilya Somin, a George Mason University law professor, said that a federal law Trump mentioned in his declaration was being misapplied. He said Section 2808 applies to reallocation of military funds only "in the case of a national emergency where it's necessary to use the armed forces."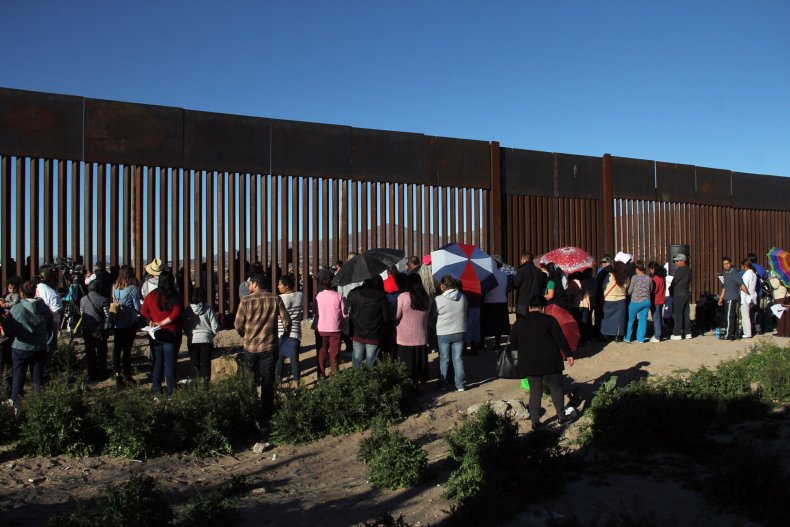 "Note that the main objection to what is going on has to do with the distribution of powers within the federal government and not with the ability of private parties to resist eminent domain if the government has all its ducks in order," Richard Epstein, a property rights and constitutional law scholar at New York University School of Law told Newsweek. "The point goes back to the Steel Seizure cases of 1952, which talks about the limits of presidential authority when the president does not have the backing of congress and indeed faces concerted opposition. Here the Trump position is compromised still further because he has sandbagged. He gets a compromise authorization and then claims that he can do what he wants with the overage"
"The claim here is at least colorable, and probably correct, that he can be stopped," he said, referencing comments from legal experts included in the Tribune article.
Epstein disagreed with a claim made in the Tribune piece that eminent domain authorization required proof the wall would have a public benefit, saying "the public benefit argument comes in when the discussion turns to public use, given efforts to ban the certain projects done for various development purposes."
Government lawyers have said that they have authorization to exert eminent domain over private land, citing the Consolidated Appropriations Act of 2008.
The White House did not immediately respond when contacted by Newsweek.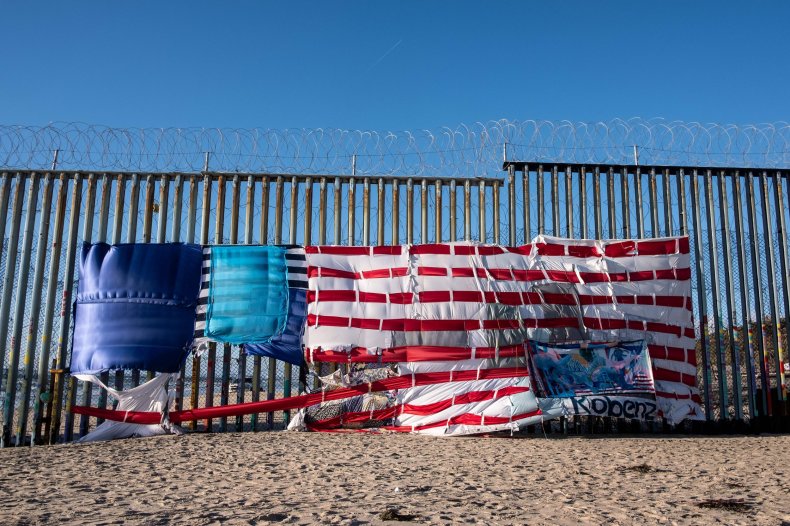 House Democrats voted last month to overturn President Trump's national emergency declaration. Kentucky Senator Rand Paul said earlier this month that he would vote to block the emergency declaration, meaning the Senate would also likely vote against the president.
On Monday, Trump proposed a $4.7 trillion budget, which included more than $8.6 billion more for a border wall.
Ahead of the budget release, Senate Minority Leader Chuck Schumer and House Majority Leader Nancy Pelosi issued a joint statement criticizing plans to include funding for a wall.
"President Trump hurt millions of Americans and caused widespread chaos when he recklessly shut down the government to try to get his expensive and ineffective wall, which he promised would be paid for by Mexico," the Democrats said, according to CNBC. "Congress refused to fund his wall and he was forced to admit defeat and reopen the government. The same thing will repeat itself if he tries this again. We hope he learned his lesson."