Trump's National Security Adviser, John Bolton, Says 'So-Called State of Palestine,' Uses Air Quotes
President Donald Trump's national security adviser, John Bolton, referred to "the so-called state of Palestine" while discussing the Middle East on Wednesday.
Pressed to clarify his comments, Bolton said: "It's accurate. It's not a state." He then used air quotes when mentioning "Palestine" again.
Unlike the U.S. and 56 other nations, 137 member states of the United Nations officially recognize the Palestinian territories as a sovereign state. In 1948, the U.S. was the first country to officially recognize the state of Israel.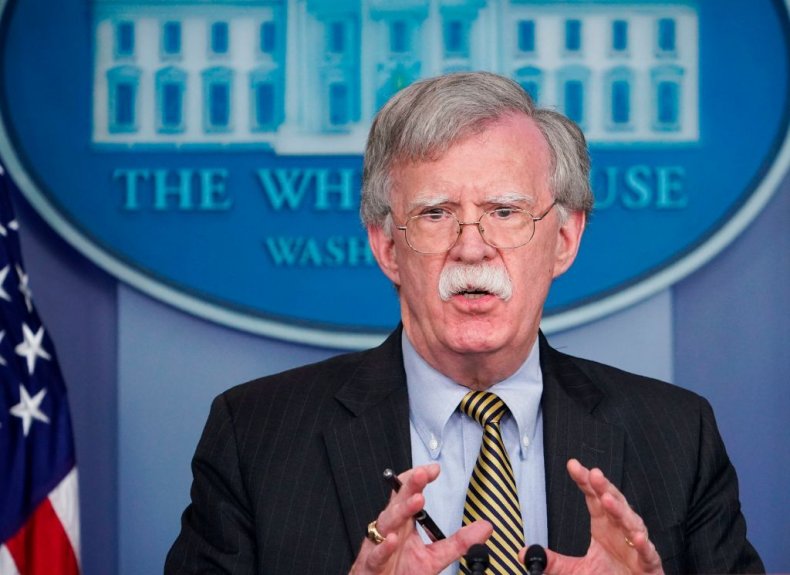 Last month, the Trump administration announced it would shutter the Palestinian mission in Washington, D.C., which Palestinian leaders described as "a declaration of war" on peace efforts, according to Al Jazeera.
Defending the decision, the State Department said in an official statement that the Palestinian Liberation Organization (PLO) office "has not taken steps to advance the start of direct and meaningful negotiations with Israel."
"We have permitted the PLO office to conduct operations that support the objective of achieving a lasting, comprehensive peace between Israelis and the Palestinians since the expiration of a previous waiver in November 2017," the statement read.
Last week, Trump said: "I like the two-state solution."
He went on, "That's what I think works best. I don't even have to speak to anybody, that's my feeling." The president acknowledged that Israeli Prime Minister Benjamin Netanyahu may disagree.
Speaking during a bilateral meeting with the Israeli leader on the sidelines of the U.N. General Assembly session in New York, Trump reportedly told Netanyahu that he must "do something good" for the Palestinians to secure any future peace deal.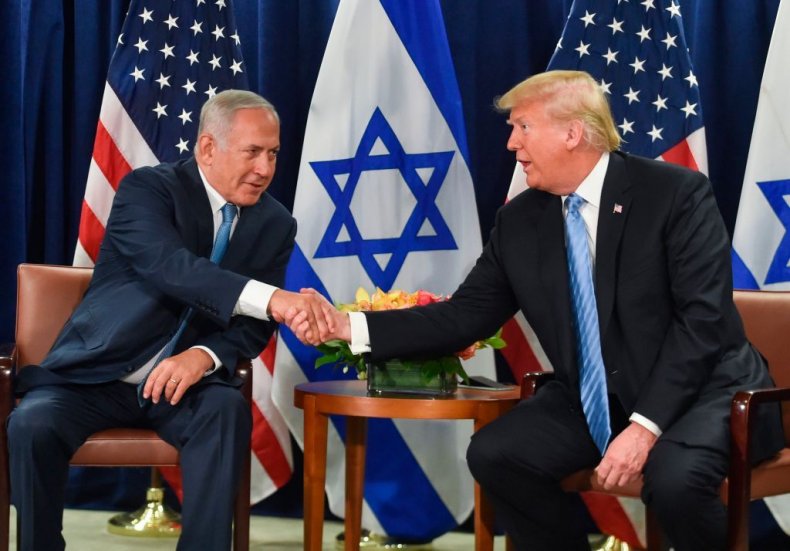 White House officials have maintained that the president's long-awaited peace plan, formulated by son-in-law and special adviser on the Middle East Jared Kushner, should be released shortly. However, they have not given a specific time frame.
Meanwhile, ties between Washington and the Palestinians have all but ended. After Trump's decision to move the U.S. Embassy to Jerusalem, Palestinian Authority President Mahmoud Abbas has refused to participate in any U.S.-led negotiations, saying that Washington cannot be trusted as a neutral arbitrator.
"We were paying them $500 million a year. Now, we pay nothing a year," Trump said. "For years, we were abused by the Palestinian leadership, and that's stopped. [The money] will come back. They will be coming back to the table, and they want to."
Trump's National Security Adviser, John Bolton, Says 'So-Called State of Palestine,' Uses Air Quotes | World