Donald Trump Removes Chief Strategist Steve Bannon From National Security Council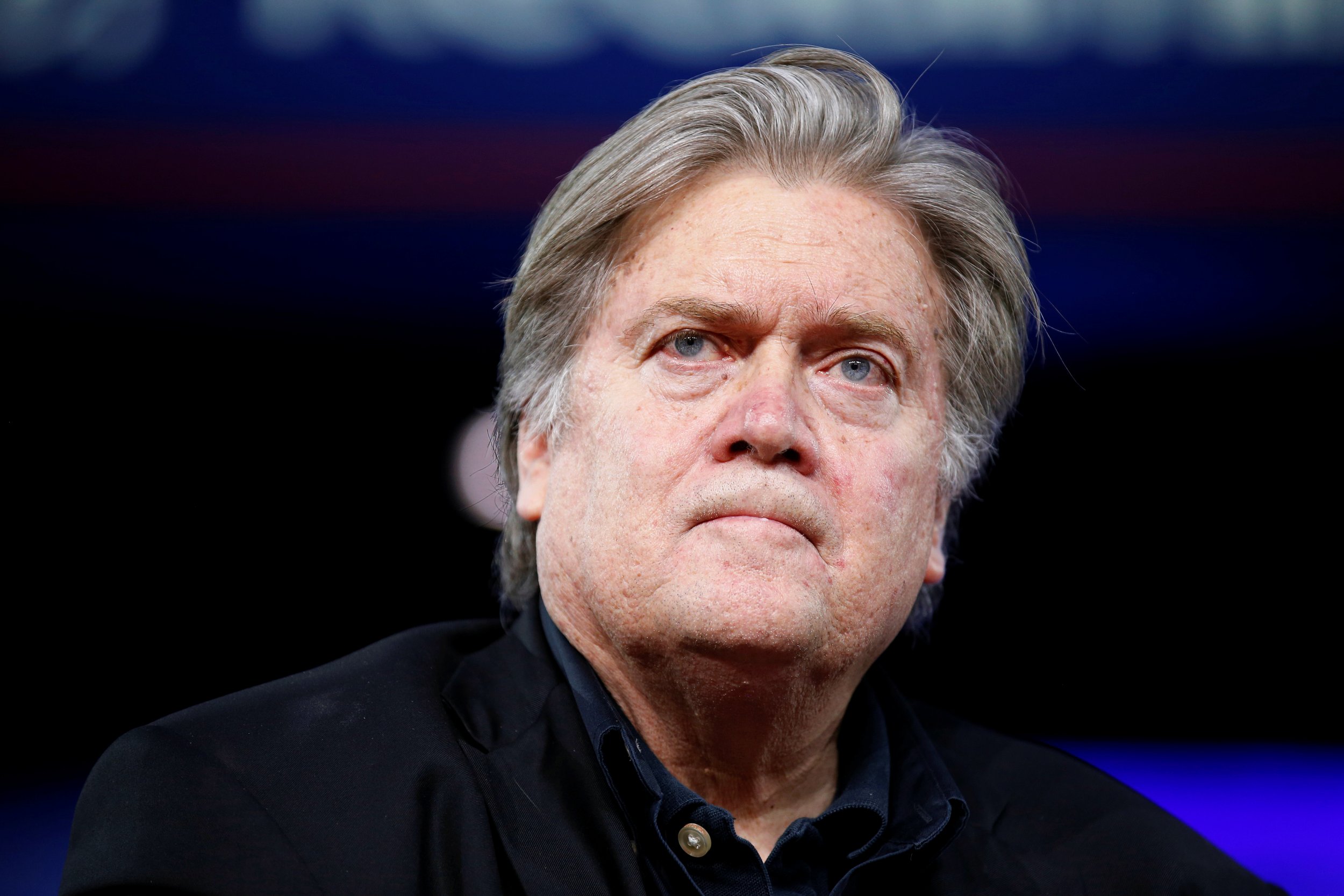 U.S. President Donald Trump has removed his chief strategist, Steve Bannon, from his position on the National Security Council (NSC). Trump appointed Bannon back in January, prompting fears from Democrats and some Republicans that the former Breitbart chief would have a political influence on the security body.
In a presidential memo dated April 4 and made public Wednesday, Trump took Bannon off the NSC and restored the chairman of the Joint Chiefs of Staff, Joseph Dunford, and the director of national intelligence, Dan Coats, as regular attendees to the committee. Trump had previously said that the two would only attend the NSC when it was relevant to their "responsibilities and expertise."
H.R. McMaster, Trump's national security adviser, was responsible for the shake-up, which will likely prove popular among intelligence and defense officials who questioned Bannon's expertise in matters of national security. McMaster will now be in charge of setting the agenda of the NSC.
The NSC is responsible for advising the president on national security and foreign policy issues and traditionally includes cabinet members such as the vice president and the secretaries of state and defense, as well as the chairman of the joint chiefs of staff and the director of national intelligence.
McMaster—who has also regained control of the Homeland Security Council—has also added energy secretary Rick Perry, director of the CIA Mike Pompeo and ambassador to the U.N. Nikki Haley to the council.
The New York Times quoted an unnamed senior White House official who said that the move did not indicate that Bannon had fallen out of favor. The official said Bannon was only ever on the NSC to oversee the council's transition from the Obama administration to Trump's and to monitor then-national security adviser, Michael Flynn. (Flynn resigned from the role in February after he confirmed he had misled Vice President Mike Pence about his contacts with Russian officials.)