Trump Backs Montenegro's NATO Admission Over Russian Objections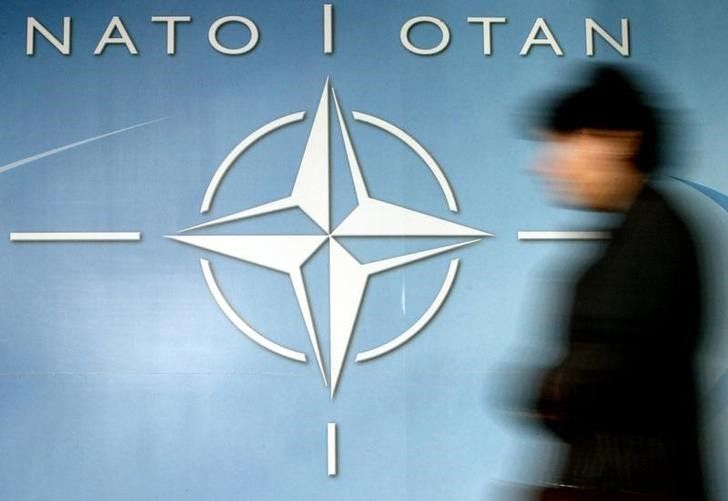 Just days after he angered his counterpart in Russia by launching missiles at a Syrian airfield, President Donald Trump further defied Vladimir Putin by approving Montenegro's membership in NATO.
Trump signed the U.S. instrument of ratification for Montenegro's accession to NATO, White House Press Secretary Sean Spicer announced in a statement Tuesday. The move follows the Senate's overwhelming approval of the move last month, by a vote of 97-2.
Montenegro's inclusion, said Spicer's statement, signaled "to other NATO aspirants that the door to membership in the Euro-Atlantic community of nations remains open and that countries in the Western Balkans are free to choose their own future and select their own partners without outside interference or intimidation." The statement continued: "President Trump congratulates the Montenegrin people for their resilience and their demonstrated commitment to NATO's democratic values."
Montenegro's chief special prosecutor has accused Russian security services of being involved in a plot to kill the country's then-prime minister and overthrow its pro-Western government last October. Milivoje Katnic said that the plot was an attempt to prevent Montenegro from joining NATO. Russia denied the accusations, labeling them "baseless."
NATO has undergone a significant military expansion, particularly in Eastern Europe, in recent months following Russia's annexation of Crimea from Ukraine in 2014. NATO invited Montenegro to join the alliance in December 2015, a move Russia described as a "provocation" and following which it announced a freeze on projects with the Balkan country.
Speaking at the Senate hearing on Montenegro's admission, Sen. John McCain (R-AZ) said that the move was crucial to curb Russian aggression.
"It is a nation in this contest that we are now engaged in with Vladimir Putin, who has committed to extending the reach and influence of the Russian government … to the point where he attempted a coup to overthrow the freely elected government of Montenegro," he said on the Senate floor. "If we turn down Montenegro, it will not remain the democracy that it is today."
As with his strikes on Syria, the move represents something of an about turn for Trump. On the campaign trail, he called the NATO "obsolete" and threatened to pull the United States from the world body. He has also demanded that fellow NATO members spend more on defense.
Trump wrote in a letter to the Senate that "the inclusion of Montenegro in the North Atlantic Treaty Organization (NATO) will not have the effect of increasing the overall percentage share of the United States in the common budgets of NATO."
U.S. Secretary of State Rex Tillerson heads to Moscow Tuesday amid tensions in the U.S./Russia relationship and is not expected to meet with Putin on the trip. Tillerson has called on Moscow to abandon its support for Bashar al-Assad's regime, while Assad, Putin and their allies have promised to respond with force to further American "aggression."