Trump's NATO Remarks Will Hurt Him in November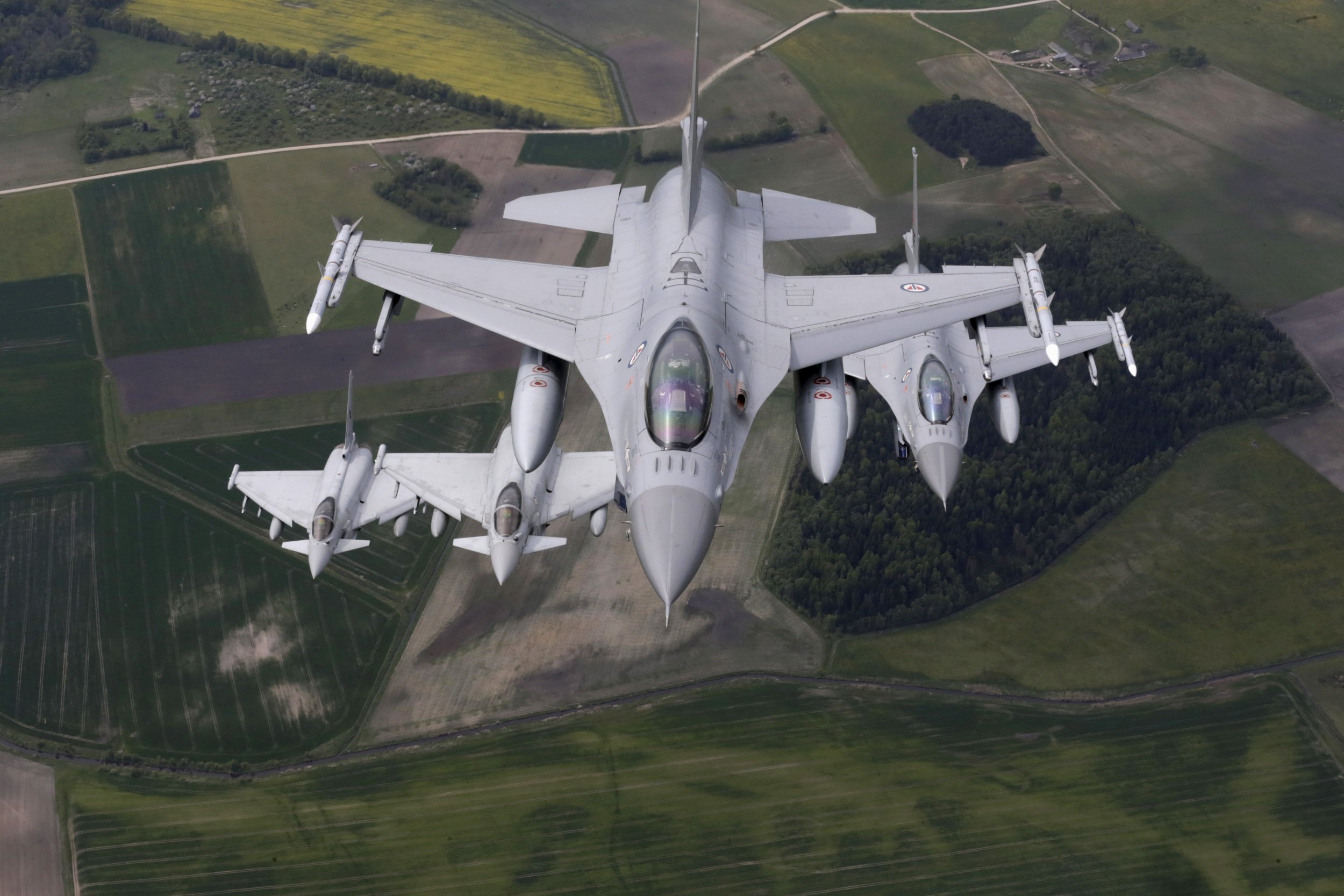 This article first appeared on the American Enterprise Institute site.
In the "Freedom Plaza" outside the Quicken Loans Arena, there is music, beer and a stand selling Cleveland-style pierogi—delicious Polish-Ukrainian dumplings smothered in onions and kielbasa.
There's a reason for that. Ohio has a very large populations of Americans with Eastern European ancestry. The Ukrainian Village in Parma, Ohio, is a must-stop for any candidate running for public office in the state.
Ohio has a Polish-American population of about 433,016; a Czech-American population of about 491,325; a Slovak-American population of about 157,125; a Ukrainian-American population of about 47,228; and a Lithuanian-American population of about 23,970.
So when Donald Trump gave an interview to The New York Times questioning whether he would come to the defense of these countries if Russia attacked them, as required by NATO's charter—which followed Trump's changing the GOP platform to strip out providing defensive weapons to Ukraine, a member of NATO's Partnership for Peace—he set off alarm bells in the households of about 1.2 million voters in the key swing state of Ohio.
That's bad enough. But it gets worse. There are big Eastern European populations in other key swing states critical to Trump's success this November. For example, Pennsylvania has about 824,146 Polish-Americans, 243,009 Slovak-Americans, 240,405 Czech-Americans, 122,291 Ukrainian-Americans and 78,330 Lithuanian-Americans. That's over 1.5 million voters who may not take well to Trump's NATO comments.
Michigan, another swing state Trump says he can win, has about 854,844 Polish-Americans, 284,272 Czech-Americans, 46,350 Ukrainian-Americans, 30,977 Lithuanian-Americans and 28,049 Slovak-Americans. That's another 1.2 million.
Florida has 429,691 Polish-Americans, 323,210 Czech-Americans, 42,754 Ukrainian-Americans, 38,724 Lithuanian-Americans and 29,714 Slovak-Americans. That's another 1.3 million or so.
There are also significant Eastern European populations in Wisconsin, Indiana, Colorado, North Carolina, Virginia and other swing states.
Many of these are precisely the working-class voters Trump is targeting. And they all know (as Trump apparently does not) that NATO's Eastern European members are precisely the ones who are meeting their commitments to the alliance. Many contribute a larger percentage of their gross domestic product to defense than other allies, and they have sent troops to NATO and U.S.-led coalitions in Afghanistan and Iraq in numbers disproportionate to their populations. So when they hear Trump accusing them of not pulling their weight, they are offended—and rightly so.
Trump has managed to alienate Hispanic Americans, and now he is alienating Polish-Americans, Czech-Americans, Ukrainian-Americans, Lithuanian-Americans, Slovak-Americans and millions of others of Eastern European descent.
His comments are not only disastrous foreign policy. They are really bad politics as well.
Marc A. Thiessen is resident fellow at the American Enterprise Institute.