Trump Needs to Be Taught 'New Lessons,' Iran's Military Says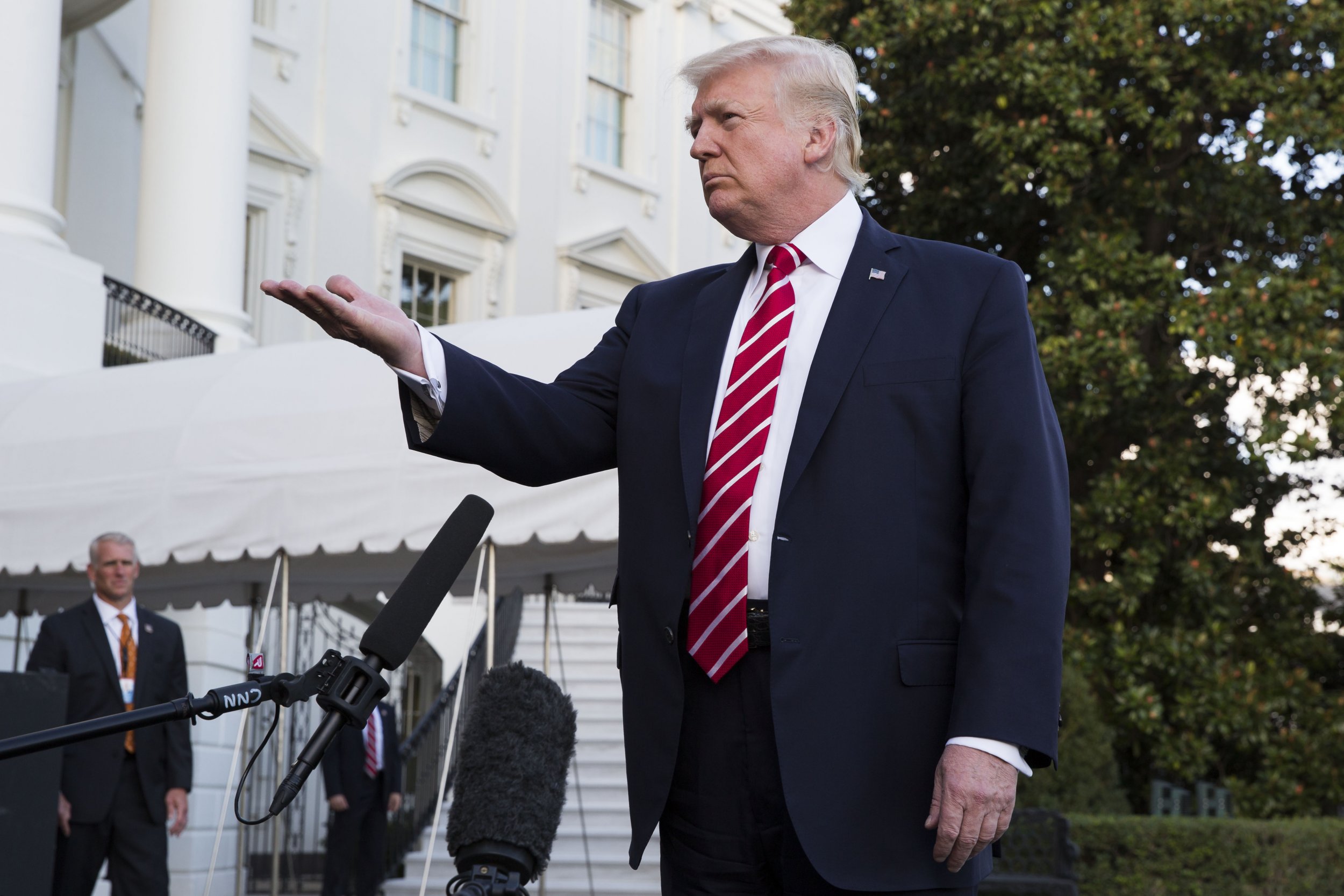 The Iranian military feels President Donald Trump doesn't understand its full capabilities and needs to be taught "new lessons."
The comment comes as Trump reportedly plans to designate Iran's elite Islamic Revolutionary Guard a terrorist organization and appears ready to declare Iran in violation of a landmark 2015 international nuclear deal. Both moves would be met with deep dissatisfaction by the Iranian government.
"It seems the Trump administration only understands swear words, and needs some shocks to understand the new meaning of power in the world," Masoud Jazayeri, spokesman for the Iranian armed forces and Revolutionary Guards commander, said Tuesday. "The Americans have driven the world crazy by their behavior. It is time to teach them a new lesson."
A spokesman for the Iranian Foreign Ministry warned on Monday Iran's response to blacklisting the Revolutionary Guard would be "firm, decisive and crushing and the U.S. should accept its consequences."
The head of the Revolutionary Guard, Major General Mohammad Ali Jafari, said on Sunday the U.S. military would be treated like ISIS if Iran's top fighters are labeled terrorists by the Republican president. Jafari added that his country would respond to any new sanctions from the U.S. by expanding Iran's missile capabilities.
"As we have announced in the past, if America's new law for sanctions is enforced, this country will have to move its regional bases outside the 2,000 km radius of the Iranian missiles' range," Jafari said. Both the U.S. and Iran are combatting ISIS in Iraq and Syria, an effort that has been complicated the by historic antagonism shared between the two countries.
The Revolutionary Guard, which was founded after the 1979 Islamic Revolution, is responsible for defending Iran from internal and external threats. But it's one of the most powerful entities in the Islamic Republic and its influence extends far beyond national security. If Trump were to blacklist the force, which plays a significant role in Iran's economy, it could make things difficult for Iranian businesses in terms of interacting with international markets.