Trump Needs You To Know He Hates The Media And Loves Golf In Bizarre Morning Twitter Rant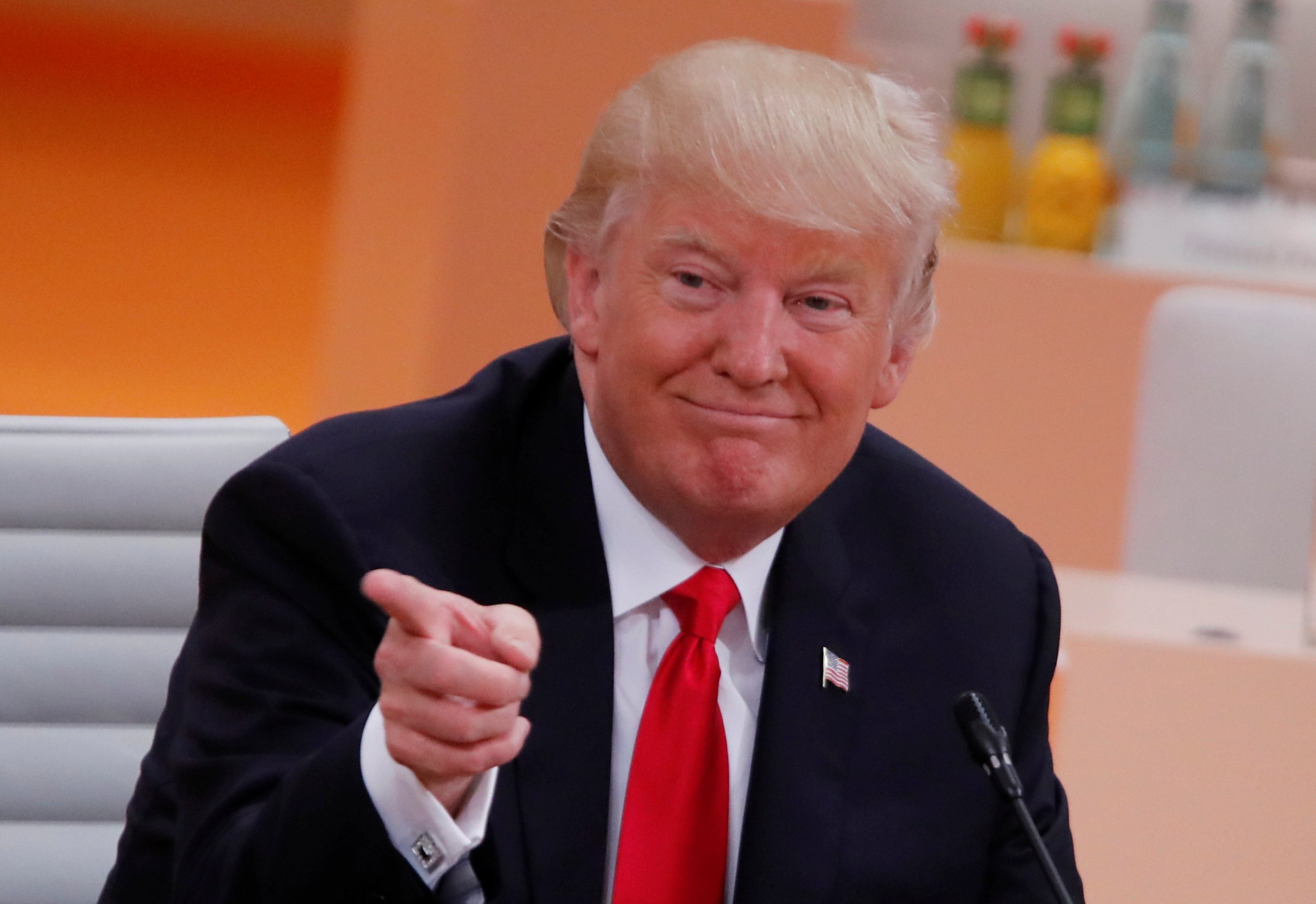 If it's Sunday, it's time for Trump to take to Twitter. The mainstream media have earned the ire of President Donald Trump once again this weekend—this time over ongoing reports of Donald Jr.'s meeting with a Kremlin-linked Russian lawyer.
The president spent some of his Sunday morning writing a stream of tweets hitting out in turn at the "fake news" media and Hillary Clinton's email use, while defending his son, interspersed with tweets about the U.S. Women's Open.
"Hillary Clinton can illegally get the questions to the Debate & delete 33,000 emails but my son Don is being scorned by the Fake News Media?" Trump wrote, adding: "With all of its phony unnamed sources & highly slanted & even fraudulent reporting, ‪#Fake News is DISTORTING DEMOCRACY in our country!"
The president also thanked former campaign adviser Michael Caputo for stating there had been no Russian collusion in the election.
Taking a break from commenting on his son's June 2016 meeting with Natalia Veselnitskaya, who allegedly promised Trump Jr. damaging information about Clinton ahead of the get-together, Trump wrote of golf game: "Thank you to all of the supporters, who far out-numbered the protesters, yesterday at the Women's U.S. Open. Very cool!"
News that Trump Jr. took a meeting with Veselnitskaya, along with the release of his emails by The Washington Post, which appear to show Trump Jr. replying to an email from publicist Rob Goldstone that stated the Russian government supported Trump and could provide damaging information on Clinton.
"If it's what you say, I love it," Trump Jr. replied on the released email.
Among the ongoing investigations into Russia's alleged interference in the U.S. presidential election is a probe into Trump's team's links with Moscow-something the president has repeatedly denied.
Following his meeting with Russian President Vladimir Putin at the G20 summit last week, Trump said the leader had assured him there had been no interference from Moscow in the election.