Will Trump Negotiate With North Korea? Russia Offers To Help With Talks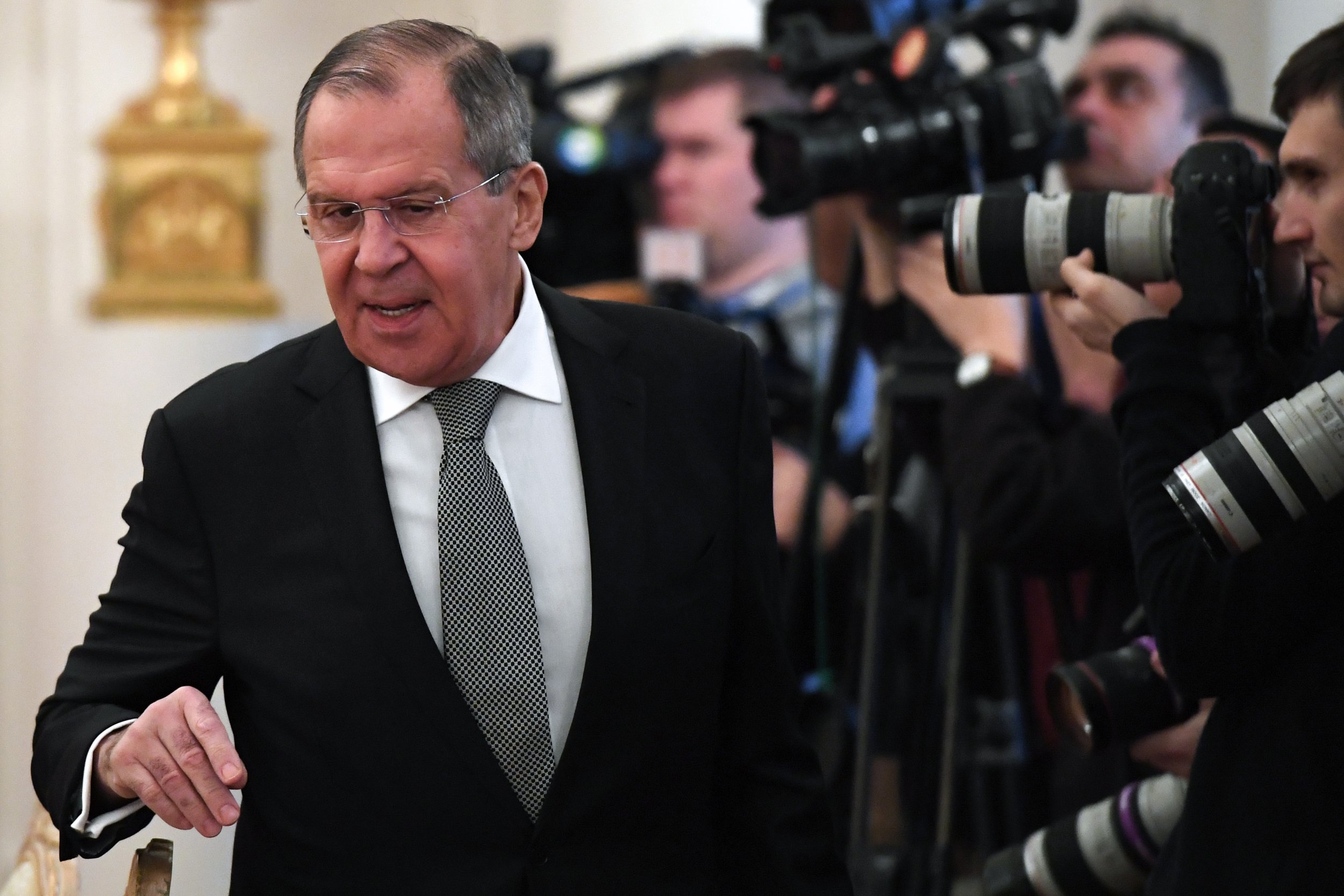 Rhetorical foes United States and North Korea should begin direct negotiations to avert war, Russia's foreign minister said Monday—and offered his help to make it happen.
The U.S. and North Korea do not have formal diplomatic relations and tensions between the countries have increased in recent months, as Kim Jong Un's rogue state has continued missile tests despite international outcry. But Russian Foreign Minister Sergey Lavrov said in an interview with Russia's state-run RIA news agency on Monday that his country is ready to step in because Russia and North Korea have diplomatic relations.
"We call on partners to focus on solving specific problems of the Korean Peninsula on the basis of negotiations," Lavrov said. "And for this, it is necessary not to rupture contacts with Pyongyang, but, on the contrary, develop it."
Lavrov's comments came three days after the United Nations Security Council unanimously voted to impose sanctions on Pyongyang for its November 28 test of a ballistic missile. Following the news of the sanctions, President Donald Trump tweeted, "The United Nations Security Council just voted 15-0 in favor of additional Sanctions on North Korea. The World wants Peace, not Death!" North Korea's foreign ministry called the sanctions an "act of war," according to its state-run KCNA news agency.
Trump has derided Kim as "rocket man" and warned that if necessary, the U.S. "will have no choice but to totally destroy North Korea." Trump has also threatened that the country "will be met with fire and fury like the world has never seen."
Related: Can Trump Go to War with North Korea? Not Without Congress
It's unlikely that the U.S. will consider Lavrov's offer, as Trump has long indicated that he is no fan of talks with North Korea. In October, the president dismissed a reported effort by Secretary of State Rex Tillerson to pursue back-channel negotiations, tweeting, "I told Rex Tillerson, our wonderful Secretary of State, that he is wasting his time trying to negotiate with Little Rocket Man."
In a second tweet, he added, "Save your energy Rex, we'll do what has to be done!"
Trump and Lavrov met at the White House on May 10, the day after the president fired former FBI Director James Comey. During that meeting, Trump is said to have revealed classified intelligence information. Also in the meeting, Trump reportedly called Comey a "nut job" and said his termination had "taken off" pressure from the investigation into his campaign's ties to Russia.