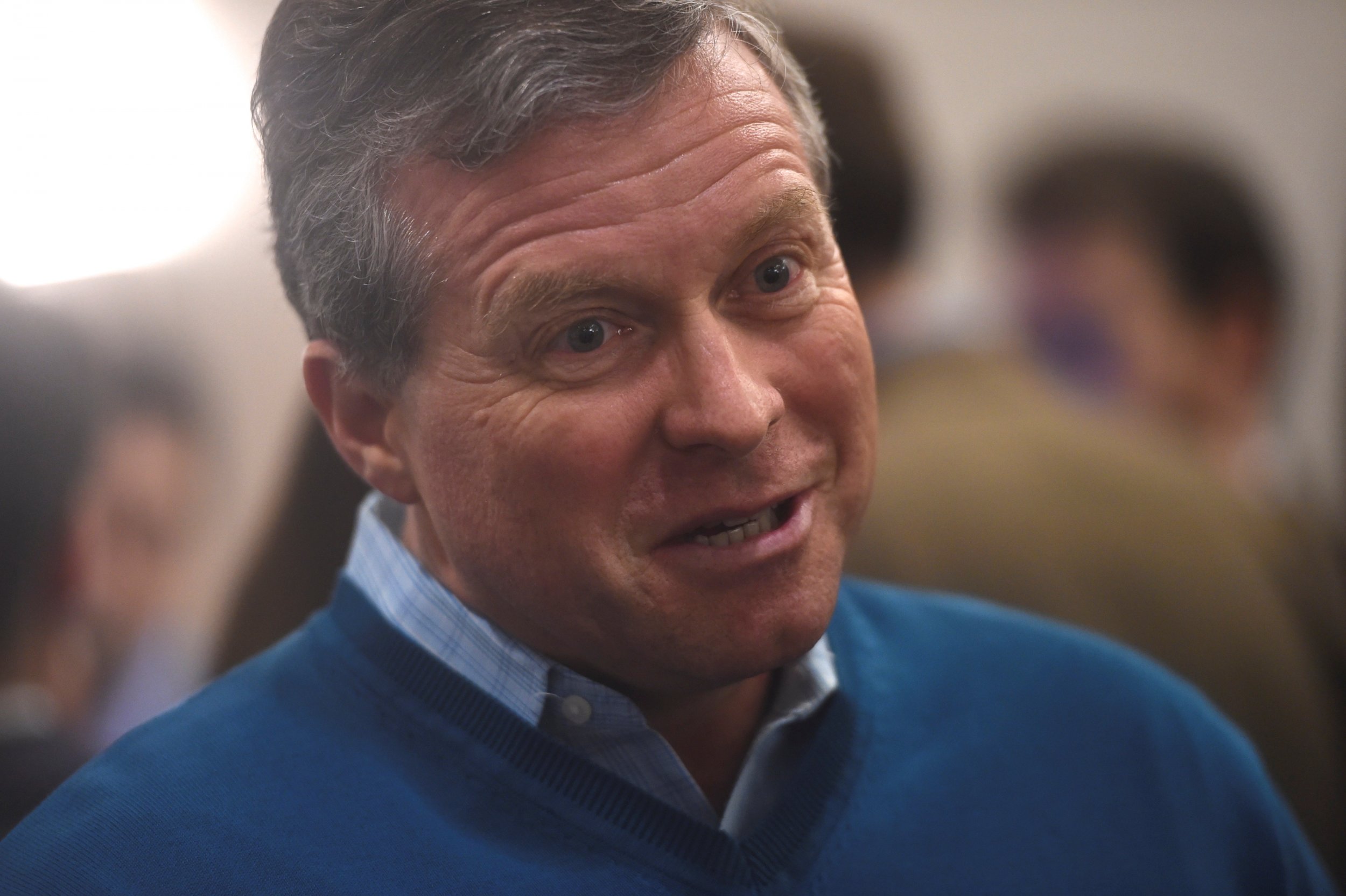 One of President Donald Trump's biggest critics from within the Republican Party, Rep. Charlie Dent (R–Pennsylvania), said the new "litmus test" for the GOP is who supports Trump, rather than the party's "ideological purity and conformity."
Speaking on ABC's This Week on Sunday, the retiring Congressman said, "Now the litmus test is changed. The issue is loyalty to the man, to the president, and for some, loyalty's not enough, you have to be angry and aggrieved."
Dent said that Trump was "a factor" in his decision to retire from Congress after the end of his term next year and assessed the state of the country as "paralyzed" by polarity.
"The polarization has reached the point of paralysis. There doesn't seem to be the bipartisan collaboration up front that we need on a lot of big issues," he said.
Dent — a moderate who has been an advocate of bipartisan solutions — declared that Washington, D.C. is "worse off" than when he arrived in the nation's capital in 2005.
He also told ABC that his fellow lawmakers should be ready to lose big in the 2018 midterm elections.
"I've told my colleagues, 'Look, we're going to be running into a headwind. You better be prepared for the worst and hope for the best.' But be prepared for the worst because this could be a really tough year."
He pointed out that legislative victories don't always mean success at the polls, noting that Democrats passed bills on health care and financial reform early in Obama's presidency, only to be decimated in 2010.
Dent didn't know whether this would also be the case for the GOP or if the tax cuts would bolster support.
Still, he said his party will likely rack up some losses next year.
"Clearly, you know, the Republican Party, my party is going [to] experience losses. It remains to be seen whether or not we'll lose the majority in the House or the Senate," he told ABC. "But I guess you have to be concerned."
One of the first indicators that the tides may be shifting was Republican Alabama Senate candidate Roy Moore's loss to Democrat Doug Jones earlier this month. Moore — who had been accused of sexually assaulting teenage girls — was the first Republican to lose to a Democrat in the deep red state in 25 years.