Trump's Net Worth Fell $600 Million in Just One Year Because He Is So Unpopular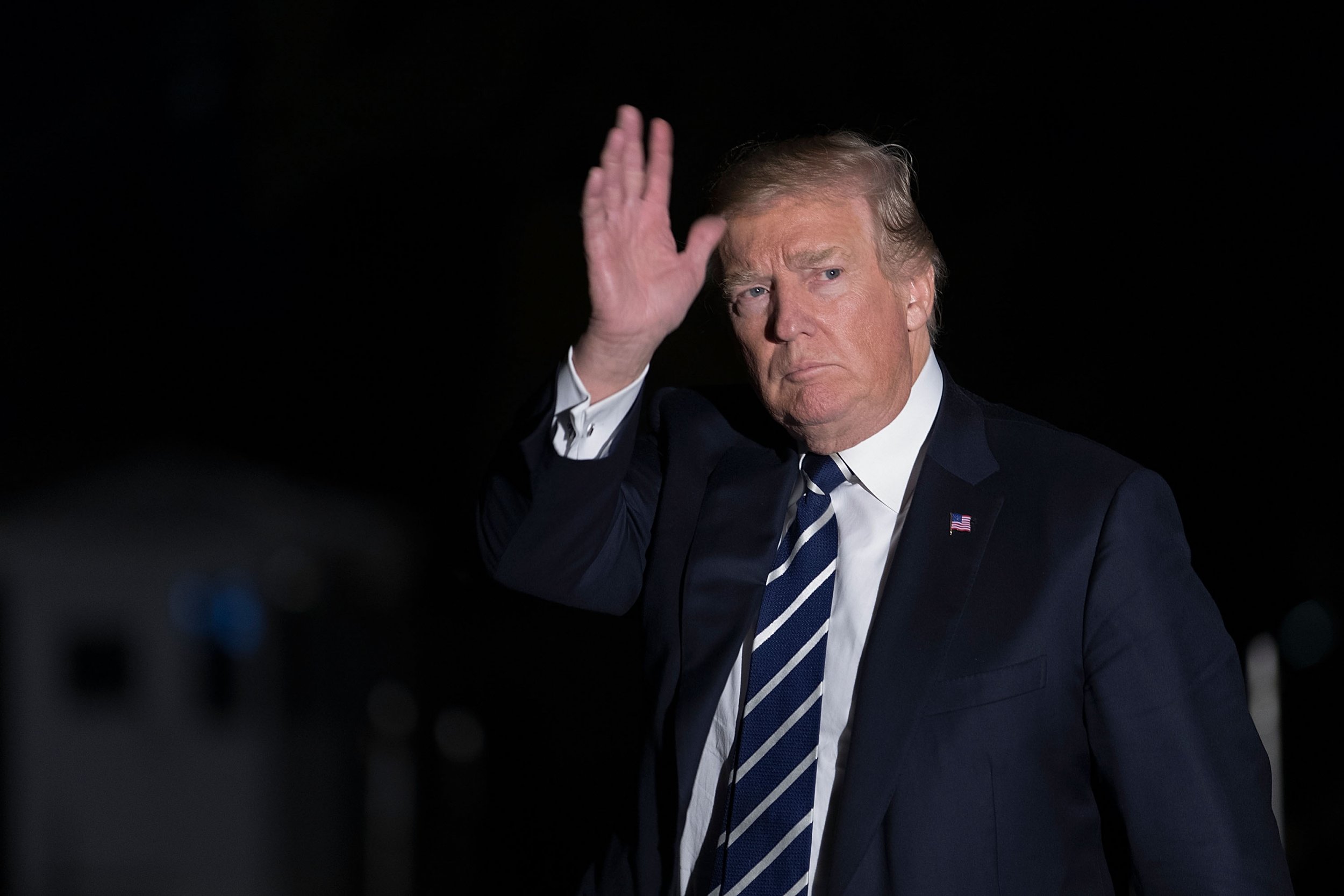 Donald Trump's net worth fell by $600 million in the past year, as he counts the cost of his 2016 campaign and the fallout from being a historically unpopular president.
Trump's net worth now stands at $3.1 billion, down from $3.7 billion 12 months ago, according to Forbes's annual list of the richest Americans, released Tuesday. Trump fell 92 places on the list, down from No. 156 to No. 248.
Related: Trump's tax returns will remain secret for now, thanks to a veto by California's Jerry Brown
Trump's finances have long been the subject of much interest and uncertainty, with the president controversially breaking precedent and refusing to release his tax returns. Forbes estimated his finances from financial disclosures, property records and a number of interviews.
The biggest hit to Trump's finances, the publication reports, was to the billionaire's real estate portfolio, partly because of the struggling New York real estate market. The valuations of several of Trump's high-profile luxury buildings, led by Trump Tower on Fifth Avenue, have dropped, knocking $400 million off the president's net worth.
But it is not just the real estate market that has eaten into Trump's fortune. Earlier this year, far more vacancies were reported at Trump Tower in Chicago, compared with similar buildings in the area. One real estate agent told the Chicago Tribune that politics, and specifically the protests that Trump's buildings have regularly attracted since he was elected, was a major factor.
Trump has suffered in other ways too. The president's golf clubs, in the United States and Ireland and Scotland, have seen their values decline as guests choose to take their games and their business elsewhere in response to his divisive rhetoric, Forbes reports.
A number of charities have canceled events at his clubs in California, New York and New Jersey. And in the wake of Trump's much-criticized reaction to the deadly violence at a white nationalist rally in Charlottesville, Virginia, in August, more than a dozen charities canceled upcoming events at his Mar-a-Lago club in Florida. Following Trump's recent attacks on NFL and NBA players, several sports teams have announced they will no longer stay at Trump hotels.
In another financial blow, Trump has seen his cash reserves take a $100 million hit. Of that figure, $66 million came from campaign expenditures, with a further $25 million lost after he settled a lawsuit over Trump University shortly after winning the election. Trump's liabilities for the fraud case may not be over yet, with one of the plaintiffs seeking to be allowed to opt out of the settlement and pursue her own suit.
But the presidency has been far from all bad news for Trump. The president's many golfing excursions, particularly to Florida's Mar-a-Lago and New Jersey's Bedminster, bring much free publicity and have seen people willing to pay for the chance to get up close and personal with the commander in chief.
Being president has also allowed him to rent out expensive apartments to members of the Secret Service and the Department of Defense at the taxpayers' expense. He also has been accused of violating the Constitution's "emoluments clause" over accepting foreign payments as president. And Trump could soon provide himself with substantial tax savings if his taxation plan gets a green light in Congress.