Trump Tweets New York Times 'Foiled Attempt' to Kill ISIS Leader—Is He Right?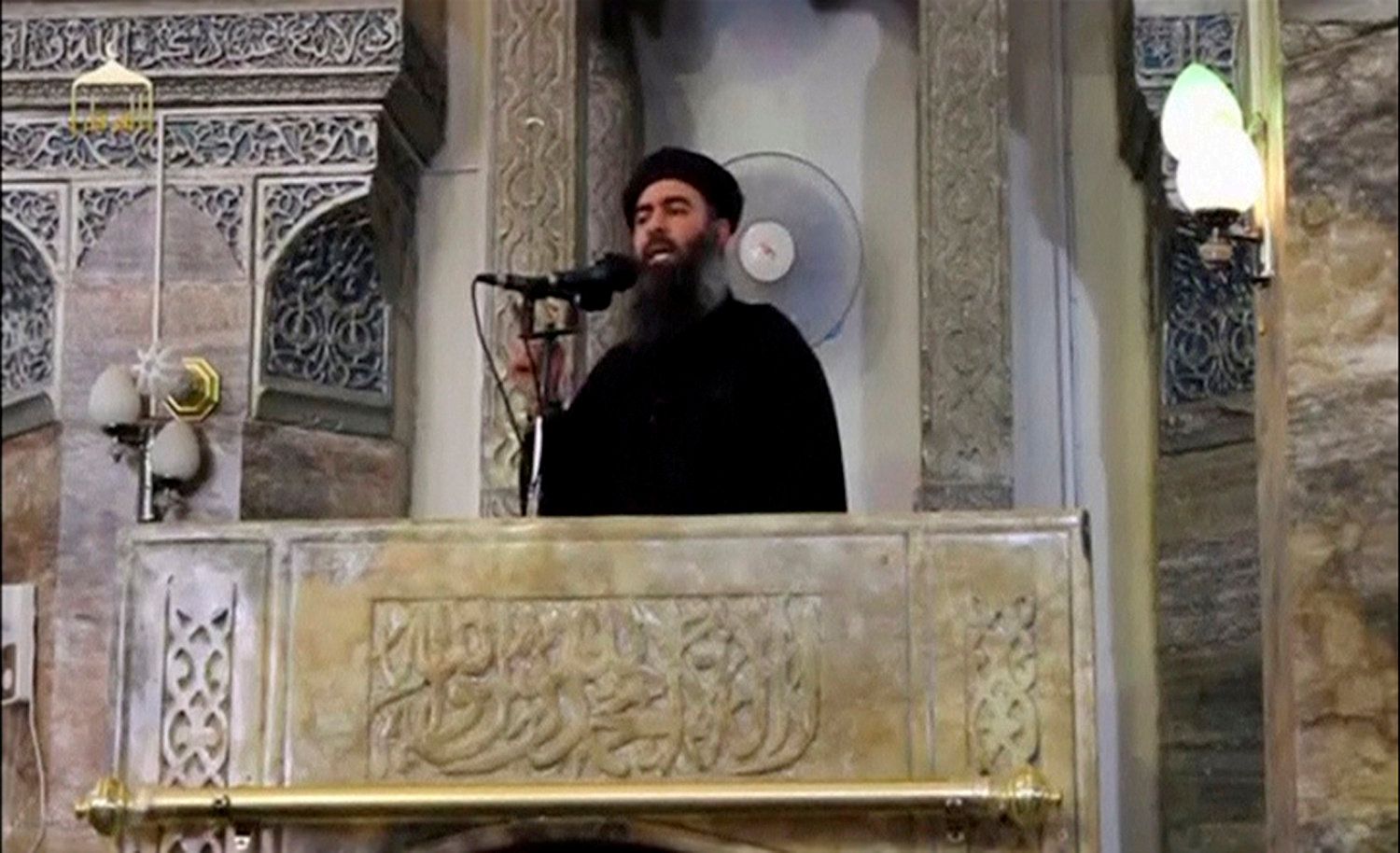 Early risers start the morning with a cup of coffee and a run. Night owls repeatedly press the snooze button. The president of the United States, however, starts his day with 10 rants on Twitter.
Today is no exception. In a sensational series of tweets, President Donald Trump alleged Saturday morning that the New York Times "foiled [a] U.S. attempt to kill the single most wanted terrorist, Al-Baghdadi."
Some will regard Trump's outlandish accusations as further attempts by the president to smear the publication, which he has repeatedly branded "fake news," despite granting three Times reporters an hour-long sit-down interview on Wednesday.
Trump supporters meanwhile back the president's attempts to stick it to the so-called mainstream media who are pursuing a "witch hunt" against him.
But what of Trump's bizarre claim that the Times thwarted an attempt to kill the leader of the Islamic State militant group (ISIS)?
Despite reports that Baghdadi was killed by Russian airstrikes in Syria in either May or June, conflicting reports persist.
In July, the Syrian Observatory for Human Rights (SOHR) said it had "confirmed information" that Baghdadi had been killed.
"We have confirmed [his death] from information from one of our activists in Deir Ezzor [Syria]," Rami Abdelrahman, director of the monitoring group, said in an interview with Newsweek July 11.
The U.S.-led anti-ISIS coalition did not verify the report but said in a statement that "[we] hope it is true."
Defense Secretary Jim Mattis was not convinced. "I think Baghdadi's alive. Until I see his body, I am going to assume he is alive," Mattis told reporters at the Pentagon Friday.
He wasn't the only one to doubt the veracity of the allegations.
One of Iraqi Kurdistan's intelligence chiefs, Lahur Talabany, told Reuters on Monday, "Baghdadi is definitely alive. He is not dead. We have information that he is alive. We believe 99 percent he is alive."
Talabany said Baghdadi was most likely hiding south of the eastern Syrian city of Raqqa, the de facto capital of ISIS's self-styled caliphate, which is under siege from a Kurdish-Arab force backed by the U.S.-led coalition.
It is not yet clear why Trump holds the Times responsible or what exactly the outlet's supposed "sick agenda over National Security" is, but the president's tweet was most likely a response to comments made by U.S. Gen. Tony Thomas at the Aspen Security Forum on Friday, where he told Fox News correspondent Catherine Herridge that a U.S. special operations team failed to carry out a hit on Al-Baghdadi in 2015 after a lead was leaked.
Fox News reported that Thomas was referencing a June 2015 New York Times story that contained information concerning al-Baghdadi's methods in eluding detection by coalition forces.
"That was a very good lead. Unfortunately, it was leaked in a prominent national newspaper about a week later and that lead went dead," Thomas said.
The Times was not the only paper to suffer the president's wrath on Saturday. The Washington Post also received an earful for reporting on intelligence intercepts between Russia's ambassador and Attorney General Jeff Sessions.
Trump Tweets New York Times 'Foiled Attempt' to Kill ISIS Leader—Is He Right? | U.S.