Trump to Sell Nigeria Planes to Fight Boko Haram Despite Human Rights Issues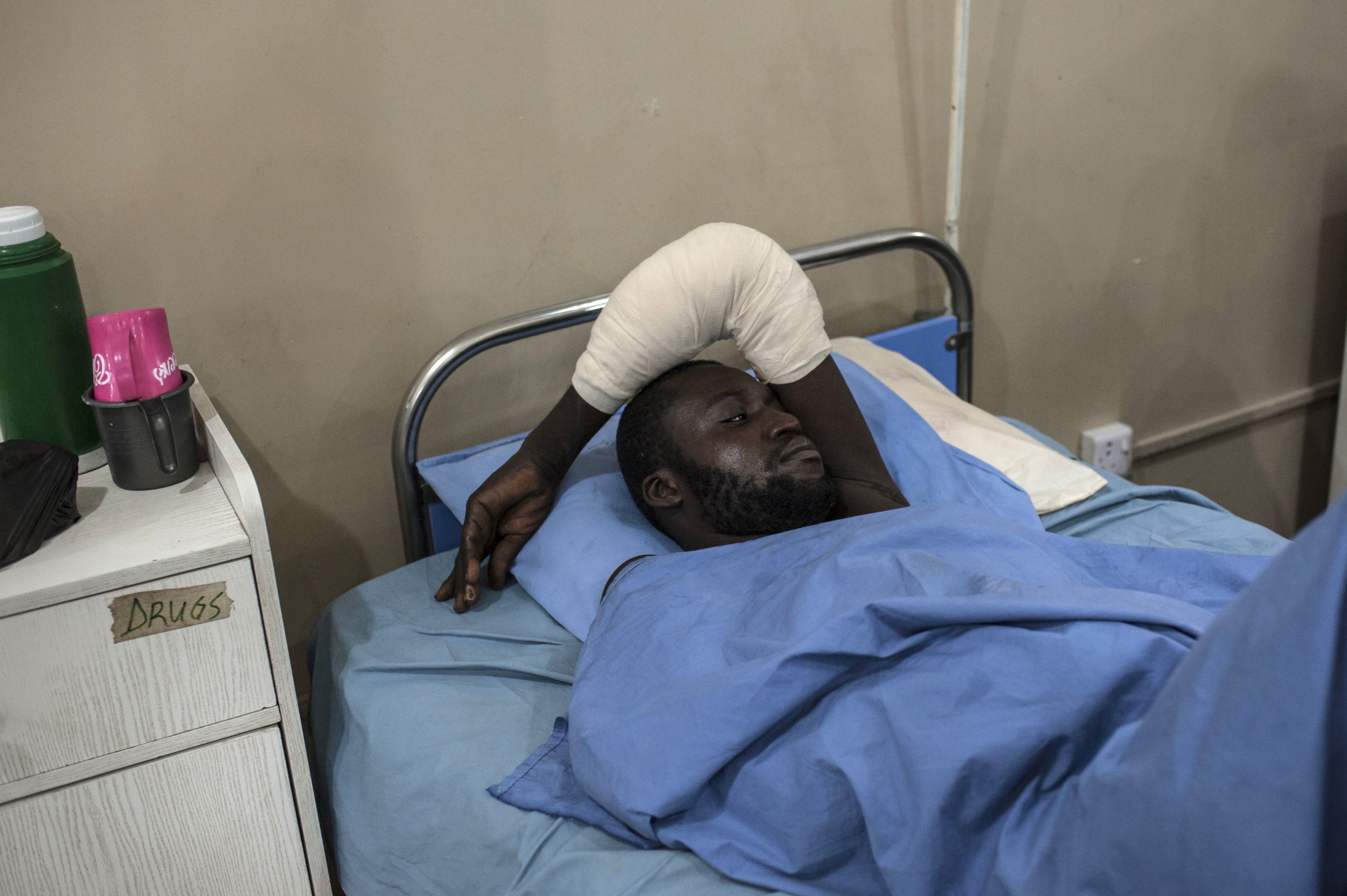 The United States will press ahead with the sale of 12 military aircraft to Nigeria to help the West African country fight Boko Haram, despite persistent concerns over human rights violations by the West African nation's military.
The Trump administration will notify Congress of the deal "within weeks," U.S. officials told the Associated Press. The deal will cover the sale of 12 Super Tucano aircraft worth nearly $600 million.
The A-29 Super Tucano aircraft, manufactured in the United States by Brazilian conglomerate Embraer, is a light attack plane useful for reconnaissance and counterinsurgency operations.
Trump spoke with the Nigerian president, Muhammadu Buhari, in a February 15 call; according to the White House readout, the U.S. president "expressed support" for selling aircraft to Nigeria to support the fight against Boko Haram. Nigeria has been trying to buy the aircraft since 2015.
Former U.S. president Barack Obama paused the deal after Nigeria mistakenly bombed a camp for refugees and displaced persons in January.
Under the previous Nigerian president, Goodluck Jonathan, the United States had an embargo on selling military equipment to Nigeria. Since Buhari came to power in 2015, the Obama administration reconsidered sales and also donated armored vehicles to the Nigerian military. But the Super Tucanos' sale was held up when the Nigerian Air Force bombed a settlement for displaced persons in Rann, northeast Nigeria. At least 115 people were killed in the airstrikes, although some aid groups said the death toll was much higher.
U.S. officials told the AP that the bombing occurred on the same day that the Obama administration was to notify Congress of the deal, and that it was quickly shelved.
Human rights organizations have criticized Nigeria's security forces for alleged abuses including extrajudicial executions, arbitrary detention and torture of suspected Boko Haram members.
Boko Haram launched an armed insurgency against the Nigerian government in 2009 and has killed thousands and displaced millions since. The group split into two factions in 2016, one led by the group's veteran chief Abubakar Shekau and another allied to the Islamic State militant group (ISIS).
In its 2016-17 report, Amnesty International said that the Nigerian military continued to commit "serious human rights violations." These included, for example, the detention of children and babies in squalid conditions at a military barracks. The Nigerian military has consistently rejected Amnesty's reports but did set up a board of inquiry to probe allegations of human rights abuses in March.