Trump Acting Guilty of Russia Collusion and Like Richard Nixon, Former U.S. Attorney Says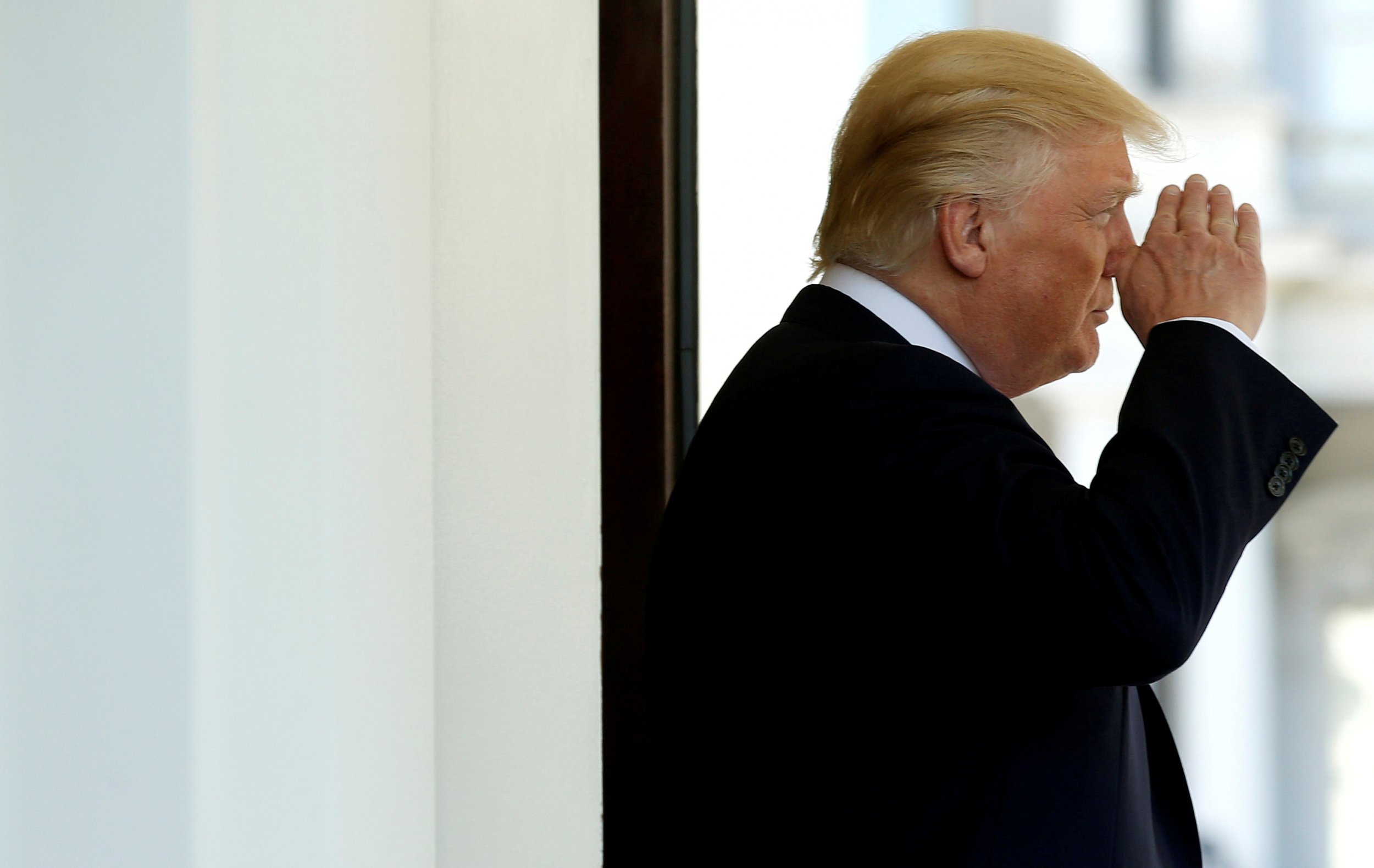 Whether it's his tweets, harsh words toward the attorney general or firing of James Comey, President Donald Trump is not acting like an innocent person as the investigation into his campaign's alleged collusion with Russia swirls around and plagues his administration, a former U.S. attorney and Watergate prosecutor claimed Tuesday evening.
Nick Akerman, who served the U.S. Southern District of New York and was part of the Watergate special prosecutor team that eventually brought down Richard Nixon in the early 1970s, claimed the president was acting more like a guilty man and likened his recent actions and statements to that of Nixon's cover-up operation during the scandal that led to his administration's downfall.
"All he cares about is trying to stop this whole Russia investigation," Akerman said on MSNBC's The 11th Hour about Attorney General Jeff Sessions's decision to recuse himself from the investigation and Trump's recent public poking and prodding of Sessions.
"The problem with this president is he has no regard for the rule of law…he doesn't care less what the law is unless he can manipulate it," Akerman said.
Host Brian Williams asked Akerman if special counsel Robert Mueller, who's leading the probe into whether Trump's campaign colluded with Russia or not, could view Trump's actions as that of an innocent person.
"He certainly isn't witnessing the behavior of an innocent man," Akerman said. "Everything this president has done cries out guilt."
Trump, while chastising Sessions, has cried of bias toward his administration and questioned why the attorney general has not focused on Hillary Clinton's email scandal and called the Russia investigation the biggest "witch hunt" in the country's history. Trump has also seemingly threatened or warned Mueller not to include his finances into the probe.
Akerman also harkened back to perhaps the country's most famous political scandal when speaking of both Donald Trump Jr. and White House senior adviser Jared Kushner, the president's son-in-law, and their attempts to "take the fall" for the commander in chief.
"This is no different than what happened in Watergate," he said.
Akerman's commentary came after Kushner, who's facing accusations of collusion with Russia to win the White House for his father-in-law, spoke with both the Senate and House Intelligence Committee's this week and following Trump Jr.'s admission to setting up a meeting with a Russian lawyer, Kushner and others in an effort to gain potentially damaging information on Democrat Hillary Clinton during last year's election.
Kushner stated Monday that he had not colluded, nor was aware of any other attempts within the campaign, with Russia and that his businesses did not rely on Russian financing.
Trump Jr., following a series of reports from The New York Times, admitted to setting up and holding a meeting in Trump Tower in New York in early June 2016 that was meant to gain political intelligence on Clinton from the Russian government, later stating he could have handled things differently.