Trump Has No Chill and Is Angry Constantly Over Seemingly Everything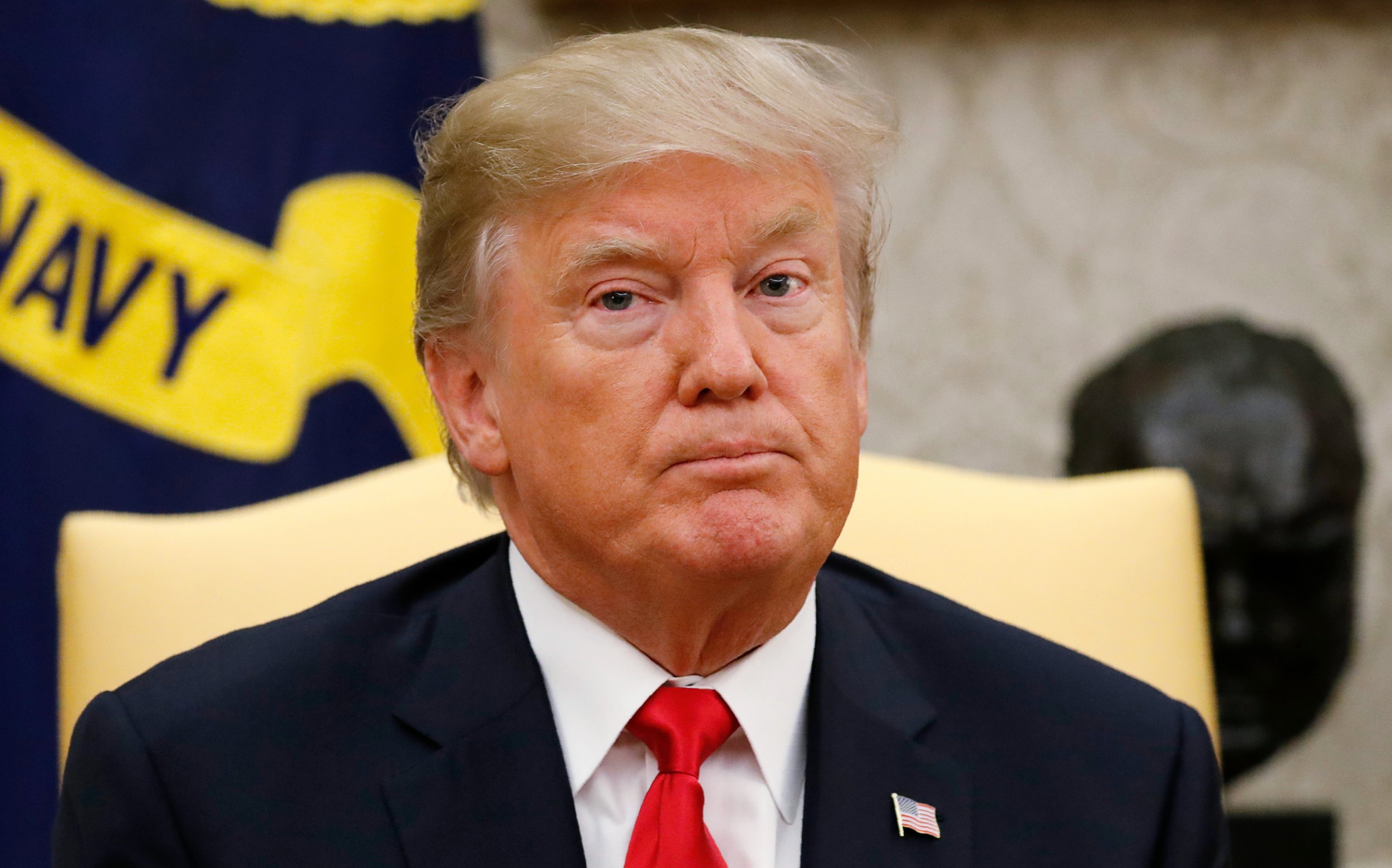 As the Republican presidential candidate Donald Trump, lauded his "temperament" over opponent Hillary Clinton during their first presidential debate in September 2016.
"I also have a much better temperament than she does, you know?" Trump said. He added, "I think my strongest asset—maybe by far—is my temperament. I have a winning temperament. I know how to win."
The infamous quote turned out to be utterly false, as President Trump has seemingly lost his temper or lashed out in private or public over numerous issues that have plagued his administration for nearly 10 months: U.S. Senator Bob Corker, Secretary of State Rex Tillerson, former FBI Director James Comey, White House staffers, Attorney General Jeff Sessions, the "fake news" media and television networks, the Iran nuclear deal and so much more.
Media reports throughout the president's first year in office have used words like fumed to describe his reactions to problems or unexpected decisions made within his administration.
Most recently, according to Vanity Fair's website on Wednesday, Trump told his former bodyguard Keith Schiller, "I hate everyone in the White House! There are a few exceptions, but I hate them!"
The same report, relying on half a dozen top Republicans and Trump advisers, said the president was particularly shaken that his influence in the Alabama Republican primary for the Senate failed to garner a victory for Luther Strange last month. Trump was described as recently having "dark moods," ones only furthered by failing to pass a major piece of legislation despite the GOP majority in both houses of Congress.
"Alabama was a huge blow to his psyche," a person close to Trump said. "He saw the cult of personality was broken."
Trump also lost his temper during a July meeting with top advisers, according to The Washington Post. He was described as throwing a "fit" after Tillerson, Defense Secretary Jim Mattis and others in the meeting argued to keep the Iran nuclear deal in place even if it did have its drawbacks. Canceling the multinational deal brokered by Barack Obama's administration was a key campaign promise made by Trump.
"He threw a fit," a person familiar with the meeting told the Post. "He was furious. Really furious. It's clear he felt jammed."
Tillerson later felt the president's wrath after reportedly calling him a "moron" last July and then refusing to deny he had insulted the president in a press conference last week. NBC News reported the former Exxon Mobil chief had considered quitting his post after clashing with the president and had expressed his frustrations.
Trump was "furious" upon learning of the report, but was also described as "enraged" after Tillerson failed to disparage or deny the "moron" comment.
Because of the reports, Trump took to Twitter to blast NBC's reporting Wednesday and likened the network to another one of his favorite targets, CNN.
The president's apparent challenging of NBC's broadcasting license led to a major outcry from First Amendment advocates and members of both parties.
U.S. Senator Ben Sasse (R-Neb.) questioned late Wednesday if Trump was honoring his oath of office by attacking the freedom of the press.