Trump Nobel Nomination For 'Peace by Force' A Fake, Reports Say
The Nobel Institute in Norway has filed a police report after receiving what it believes to be a fake Nobel Peace Prize nomination for President Donald Trump.
Trump was nominated for the prize for his ideology of "peace by force" by an anonymous American, the BBC reported.
The winner of this year's prize will be announced in October. All nominations must have been submitted before February 1 to be considered. The list of those allowed to send nominations is highly selective, and it includes members of parliament and government, former winners and some university professors.
"I can say that we have good reason to believe that [the nomination of Donald Trump] is a fake," Nobel Institute Director Olav Njølstad told Norwegian broadcaster NRK. "The same 'fake' nomination probably took place last year too," he said.
Though he did not provide any further details, Agence France-Presse reported it is possible the nomination was submitted by a person committing identity fraud to appear eligible to nominate.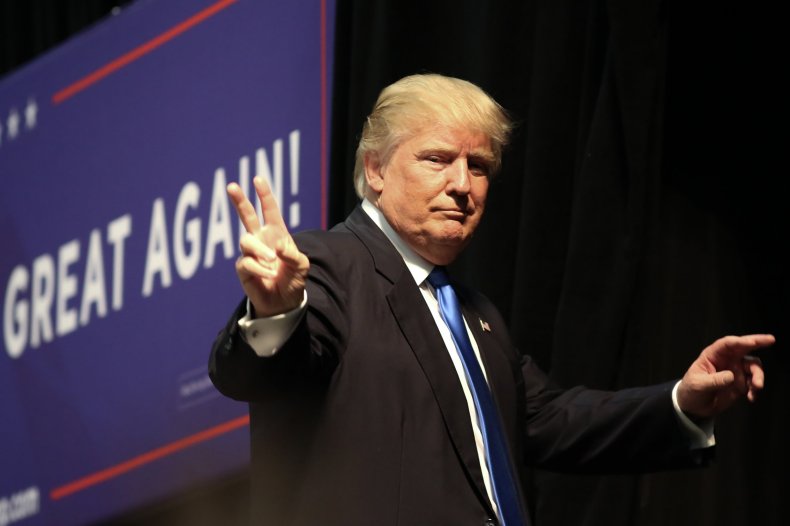 It had already been reported that Trump's name had made the 329-candidate nomination list, though it now appears to have done so by questionable means. CNN said that the nomination praised Trump's "vigorous peace through strength ideology, used as a threat weapon of deterrence against radical Islam, ISIS, nuclear Iran and communist China."
Trump has previously criticized the decision to award former President Barack Obama the peace prize in 2009, "for his extraordinary efforts to strengthen international diplomacy and cooperation between peoples."
After it was revealed that Obama told his aides "I'm really good at killing people," Trump called on the Nobel committee prize to revoke his award.
Trump may not be considered a strong candidate for the prize. In its annual global human rights audit, Amnesty International said that the president's attempted "Muslim travel ban" set into motion a year of "hate-filled rhetoric." Additionally, Trump once said he would "bomb the s***" out of ISIS and "take out their families."
The Nobel Institute keeps the list of nominees secret for at least 50 years. However, those who nominate are allowed to disclose their choice.
The list of nominees—which can be individuals or organizations—for the 2018 prize include former French president Jacques Chirac, the United Nations High Commissioner for Refugees, Pope Francis, the European Court of Human Rights and former intelligence contractor Edward Snowden, AFP reported.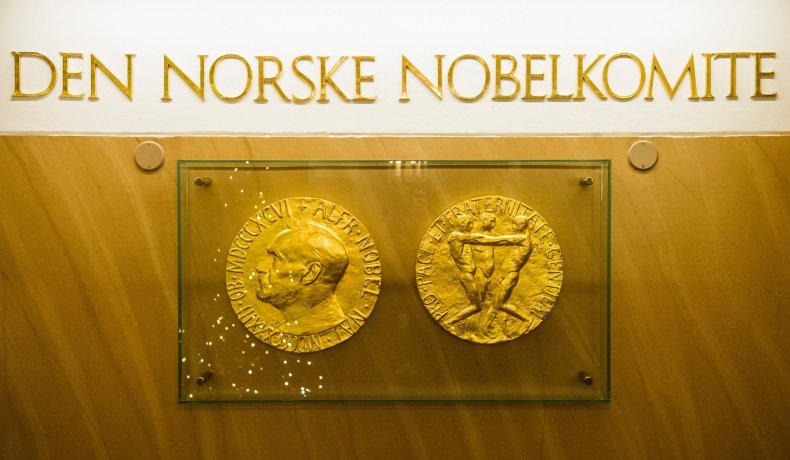 They join other nominees such as the Syrian White Helmets rescue volunteers, Russian newspaper Novaya Gazeta, the U.N. Committee Against Torture, Kurdish Peshmerga fighters, and the pro-Palestinian BDS (Boycott, Divestment, Sanctions) Movement.
Congolese surgeon Denis Mukwege and Yazidi activist Nadia Murad were thought to be early leaders for their campaigns against sexual violence.
The 2017 Nobel Peace Prize was awarded to the International Campaign to Abolish Nuclear Weapons, for "its work to draw attention to the catastrophic humanitarian consequences of any use of nuclear weapons and for its ground-breaking efforts to achieve a treaty-based prohibition of such weapons."