Trump Nominee for United Nations Migration Program Mocked Islam and Climate Change, Report Reveals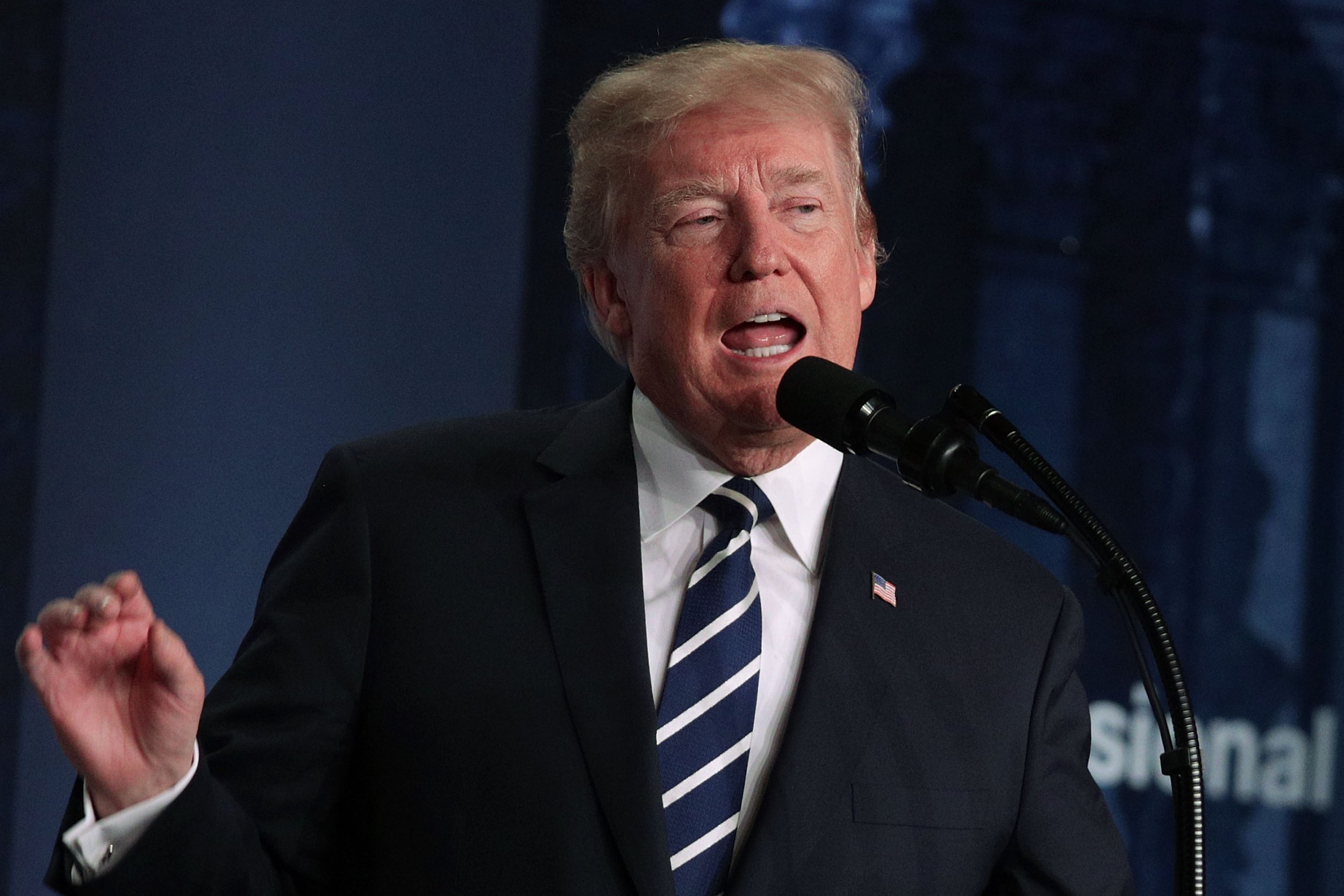 President Donald Trump's nominee to oversee a billion-dollar United Nations migrant assistance program mocked Islam and climate change in social media posts, a report revealed Saturday.
Ken Isaacs, who was tapped last week to become director general of the U.N.'s International Organization for Migration (IOM), apologized for his disparaging comments after The Washington Post uncovered them.
"I deeply regret that my comments on social media have caused hurt and have undermined my professional record," he said in a statement. "It was careless and it has caused concern among those who have expressed faith in my ability to effectively lead IOM. I pledge to hold myself to the highest standards of humanity, human dignity and equality if chosen to lead IOM."
The Post dug up comments in which Isaacs, who is a vice president of the Christian relief organization Samaritan's Purse, called Islam an inherently violent religion and belittled belief in climate change.
In June 2017, after a radical Islamic terror attack in London, Isaacs posted a CNN article that quoted a Catholic bishop saying that this kind of violence is not what Islam asks of its followers. "CNN, Bishop if you read the Quran you will know 'this' is exactly what the Muslim faith instructs the faithful to do," Isaacs wrote.
In other posts, Isaacs criticized former President Barack Obama's acceptance of Syrian refugees and suggested Christian refugees should be the highest priority. "Refugees are 2 grps. Some may go back and some can't return. Christians can never return. They must be 1st priority," he wrote. In another post the same day, he added, "If Islam is a religion of peace, let's see 2 million Muslims in National Mall marching against jihad & stand for America! I haven't seen it!"
In a Facebook post, Isaacs mocked the Paris climate accord and the belief that climate change is an issue essential to national security, calling it "a dinner joke, a laughing stock, and a diversion of all the real issues." Human rights groups including the U.N. have uniformly cited climate change as a security risk and a major cause for mass migration.
In the position for which Trump nominated him, Isaacs would oversee a 169-member group with a budget of about $1 billion to assist migrants worldwide.
Isaacs has worked in relief and development efforts for nearly 30 years in 120 countries, including responses to the 1994 Rwanda genocide and the 2004 Indian Ocean tsunami, and served as director of the Office of Foreign Disaster Assistance for the U.S. Agency for International Development, according to his Samaritan's Purse profile.