North Korea Calls Trump an 'Old Lunatic' and Accuses Him of Exploiting Otto Warmbier's Death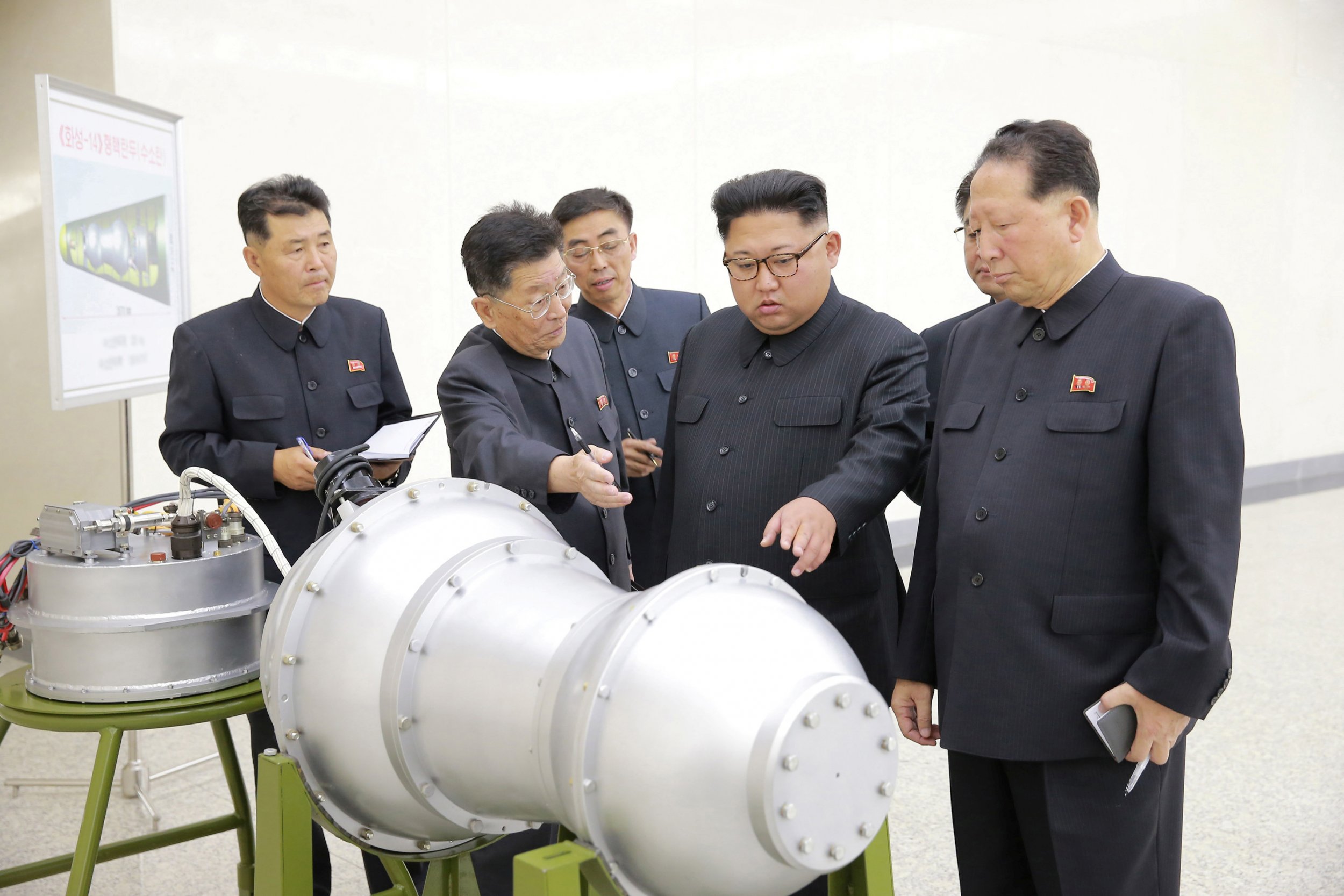 North Korea called U.S. President Donald Trump an "old lunatic" on Thursday for suggesting the authoritarian regime had tortured an American student who died earlier this year.
The barb was the latest in the war of words between Trump and North Korea as Pyongyang accused Trump of exploiting the death of Otto Warmbier.
"The fact that the old lunatic Trump and his riff-raff slandered the sacred dignity of our supreme leadership using bogus data full of falsehood and fabrications, only serves to redouble the surging hatred of our army and people towards the US and their will to retaliate thousand-fold," read the statement from the foreign ministry of the Democratic People's Republic of Korea.
"Trump and his clique, for their anti-DPRK propaganda, are again exploiting the death of Otto Warmbier," the ministry added.
The 22-year-old Warmbier returned to the U.S. in June after serving 17 months of a 15-year sentence, but he died less than a week later. The North claimed Warmbier had fallen into a coma and contracted botulism after he was convicted of subversion for attempting to steal a North Korean propaganda sign.
Pyongyang appeared to take umbrage with Trump's tweet Tuesday when he referenced an interview with Warmbier's parents on Fox & Friends and said the former University of Virginia student "was tortured beyond belief by North Korea."
Warmbier's parents, Fred and Cindy, stated the North should be listed as a state sponsor of terrorism.
Earlier, Trump called North Korean leader Kim Jong Un a "madman" and "Rocket Man."
The latest insults exchanged between the U.S. and North Korea have paled in comparison to the recent threats of war by both sides. Trump said last week the U.S. could destroy the North should it attack the U.S. or its allies during his first speech before the U.N. General Assembly—and again called Kim "Rocket Man."
Wondering why Trump continued to insult him, Kim later responded with a rare television address Friday and called Trump a "dotard," remarks that were followed by Pyongyang's foreign minister, Ri Yong Ho, before the U.N. the next day.
"Through such a prolonged and arduous struggle, now we are finally only a few steps away from the final gate of completion of the state nuclear force," Ri said.
He added that Trump's use of "Rocket Man" made a strike on the U.S. mainland by North rockets "inevitable." He claimed Trump had essentially declared war on the North, and that it could shoot down U.S. military planes even if they were in international airspace.