Donald Trump Turns on China and South Korea After North Korea's Biggest Nuclear Test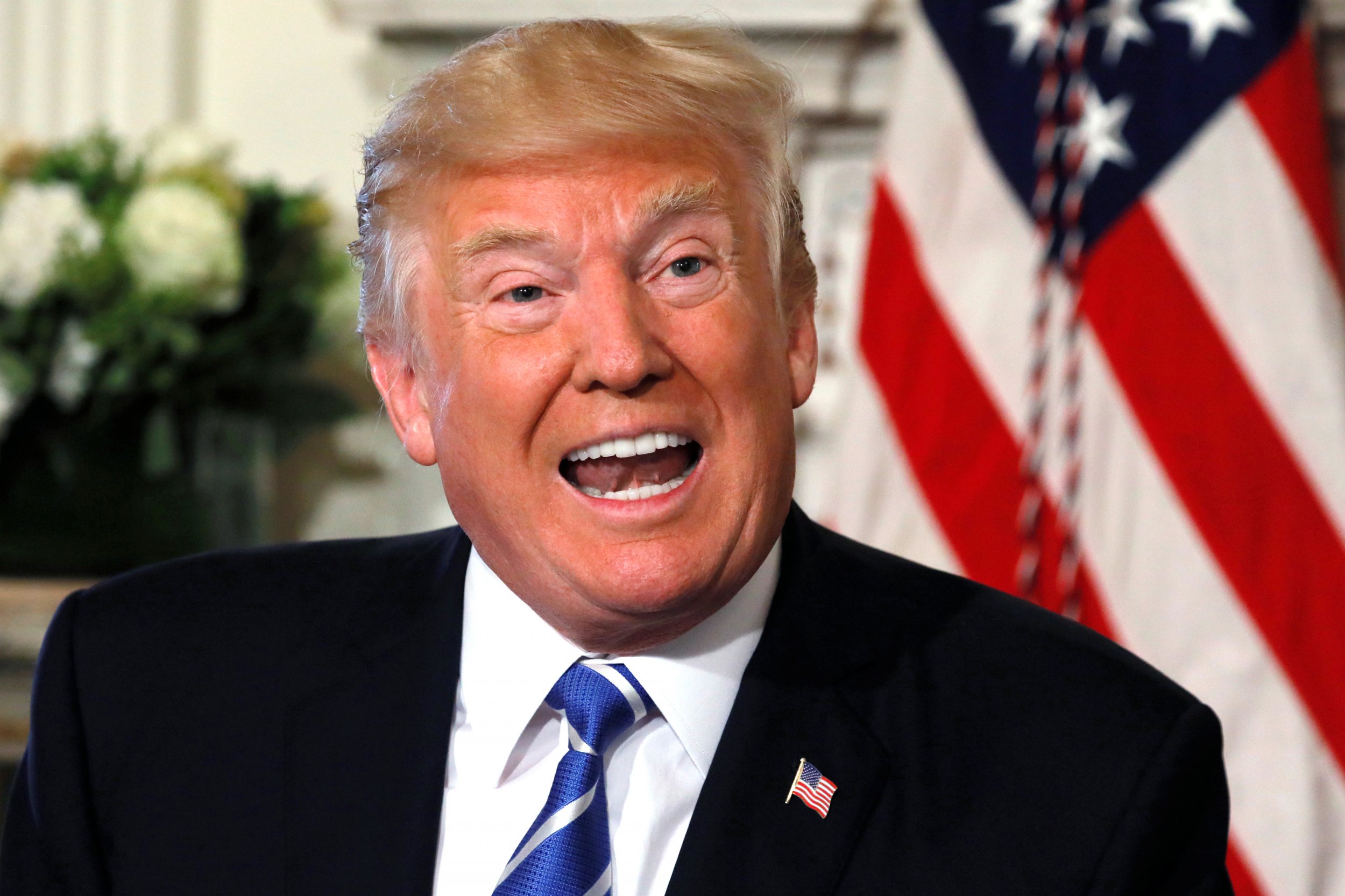 U.S. President Donald Trump has criticized China and South Korea and dubbed North Korea a "rogue nation" following Pyongyang's latest and most powerful nuclear test.
Trump spoke out for the first time on Twitter after North Korea claimed it had tested a hydrogen bomb. As well as being the first nuclear test since the U.S. president came to power in January, it has also sparked reports of an earthquake that suggest a much larger weapon than previous tests.
In a series of tweets, Trump said that North Korea continued to be "very hostile and dangerous" towards the United States. He then went on to say that Pyongyang's nuclear program constituted "a great threat and embarrassment" to China, while appearing to criticize Seoul for seeking diplomatic negotiations with its northern neighbor. "They [North Korea] only understand one thing!" said Trump.
Beijing is Pyongyang's chief ally and trading partner. Trump has long pressured China to do more to rein in North Korea, but Beijing has rejected responsibility for bringing Kim Jong Un's regime under control.
Following Sunday's nuclear test, China's foreign ministry expressed "resolute opposition" and "strong condemnation" toward North Korea's decision to flout international sanctions by continuing with its nuclear program. North Korea has also conducted a series of intercontinental ballistic missile (ICBM) tests in recent months, including one that flew over Japan last week, and Kim has stated that his next major target is the U.S. territory of Guam.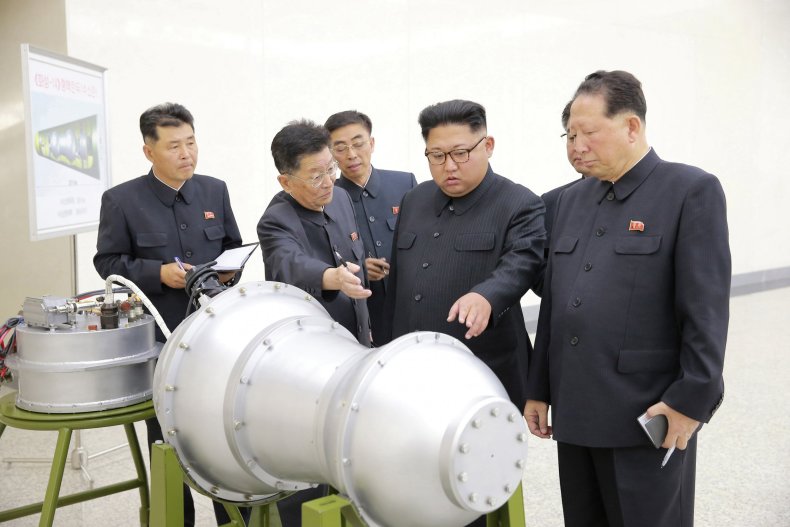 Read more: North Korea says it has a hydrogen bomb. How much damage could it do?
Until now, South Korea has pursued a path of diplomacy with the North. South Korea's President Moon Jae-in proposed military talks with North Korea in July, but Pyongyang did not take up the offer. Following North Korea's latest ICBM test, Seoul stepped up its response, carrying out a simulated attack against North Korea's leadership alsongside the U.S. The joint military drills have drawn criticism from China and Russia, who have urged caution from both sides and suggested the military maneuveurs could provoke Pyongyang.
President Moon called for the "strongest possible" response to Kim's latest nuclear test on Sunday, saying he was "disappointed and outraged" by the development. "North Korea had made an absurd tactical mistake by committing a series of provocations such as launching ICBM missiles and conducting a nuclear test, which was heightened tensions on the [Korean] peninsula and is threatening world peace. It will isolate them further," said Moon, in a statement reported by the BBC.
Rhetoric between Pyongyang and Washington has intensified over recent months, as Trump and Kim have traded accusations and refused to back down from the prospect of military conflict.
Trump has threatened "fire and fury" against North Korea and told Kim that U.S. military solutions are "locked and loaded" should the North Korean leader "act unwisely." In response, Pyongyang has accused Trump of being "senile" and said that "only absolute force" would convince Trump of the gravity of the situation.​