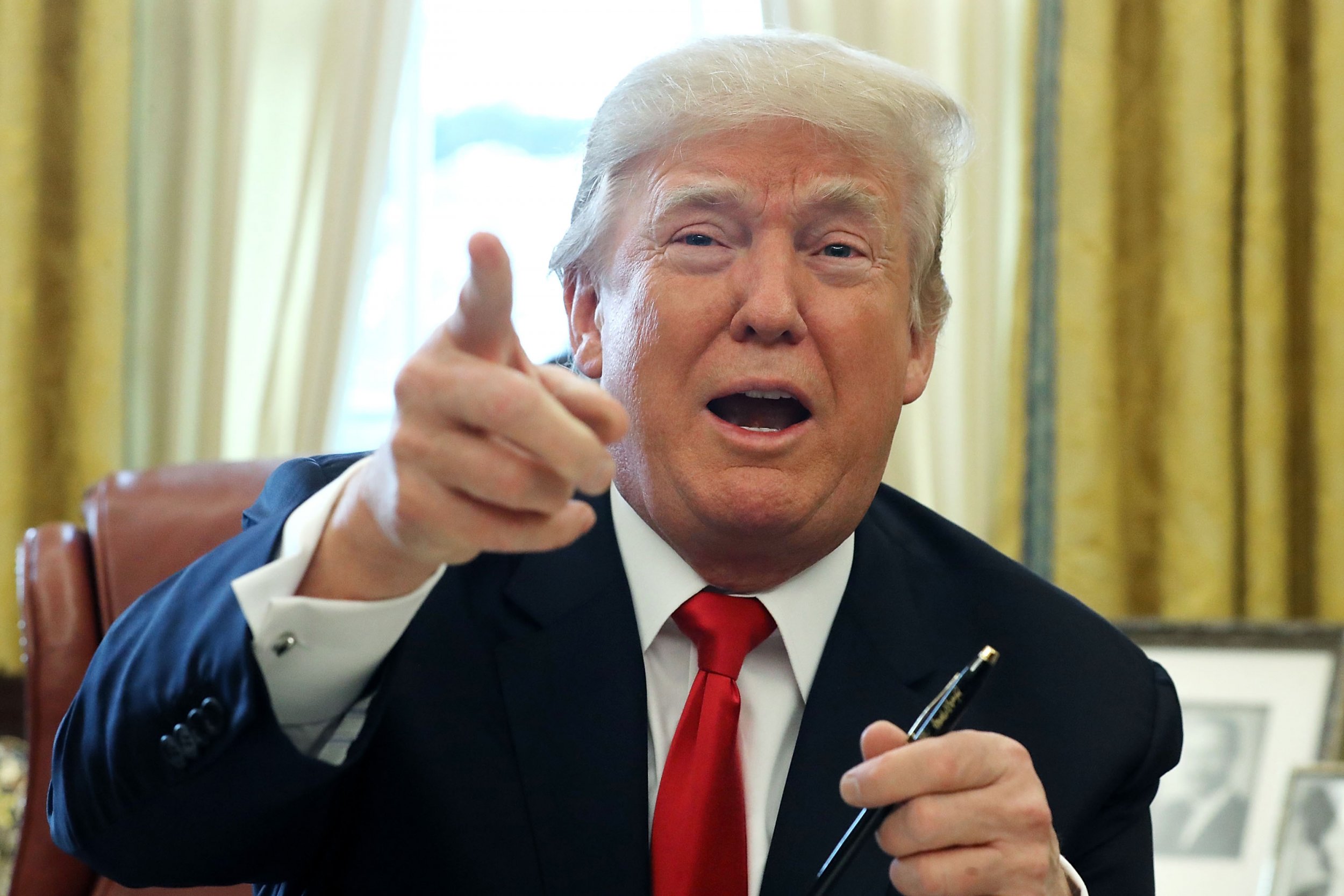 Twitter said Wednesday that President Donald Trump's inflammatory tweet directed at North Korean leader Kim Jong Un did not violate its policy against users making "specific threats of violence," when the president boasted that his nuclear button was "bigger and more powerful" than Un's.
Trump's critics said that the tweet taunting the North Korean leader violated Twitter's rules against using the platform to make violent threats. However, a Twitter spokesperson told The Hill on Wednesday that the tweet did not violate the social media platform's terms of service.
"We consider violent threats to be explicit statements of one's intent to kill or inflict serious physical harm against another person," says Twitter's rule page, "Please note that wishing or hoping that someone experiences serious physical harm, making vague threats, or threatening less serious forms of physical harm would not fall under this specific policy."
Twitter began implementing policies to combat hate speech and abusive behavior since last December but added that the measure does not apply to government entities.
On Tuesday night, the president boasted via Twitter: "North Korean Leader Kim Jong Un just stated that the 'Nuclear Button is on his desk at all times.' Will someone from his depleted and food starved regime please inform him that I too have a Nuclear Button, but it is a much bigger & more powerful one than his, and my Button works!"
CNN Reporter Brian Stelter questioned whether the post violated Twitter's terms of service during an interview with host Anderson Cooper Tuesday night. A flurry of criticism surrounded the tweet on social media and even on the streets.
Protesters in San Francisco projected a "@jack is #complicit" message for Twitter CEO Jack Dorsey on the company headquarters on Wednesday. Resistance SF posted a video of the projected message on Facebook and said that Dorsey should step down from his position.
"He endangers the world and allows Trump to break his company's own terms of service to do it. As long as he is CEO of Twitter and Square, they cannot be considered moral tech companies, and the board of directors of both should do the right thing and insist that either Trump or Jack must go," a Resistance SF spokesperson told Newsweek early Wednesday.
Twitter can take action against violators of the "specific threats of violence" policy including suspending users' Twitter accounts. However, Twitter rules do offer special exemptions to violence and allow tweets involving acts of war, military attacks, state-sanctioned executions, and natural disasters, but does not allow posts that "glorify violence."