North Koreans Know Trump's Tweets by Heart and Are Desperate to Understand President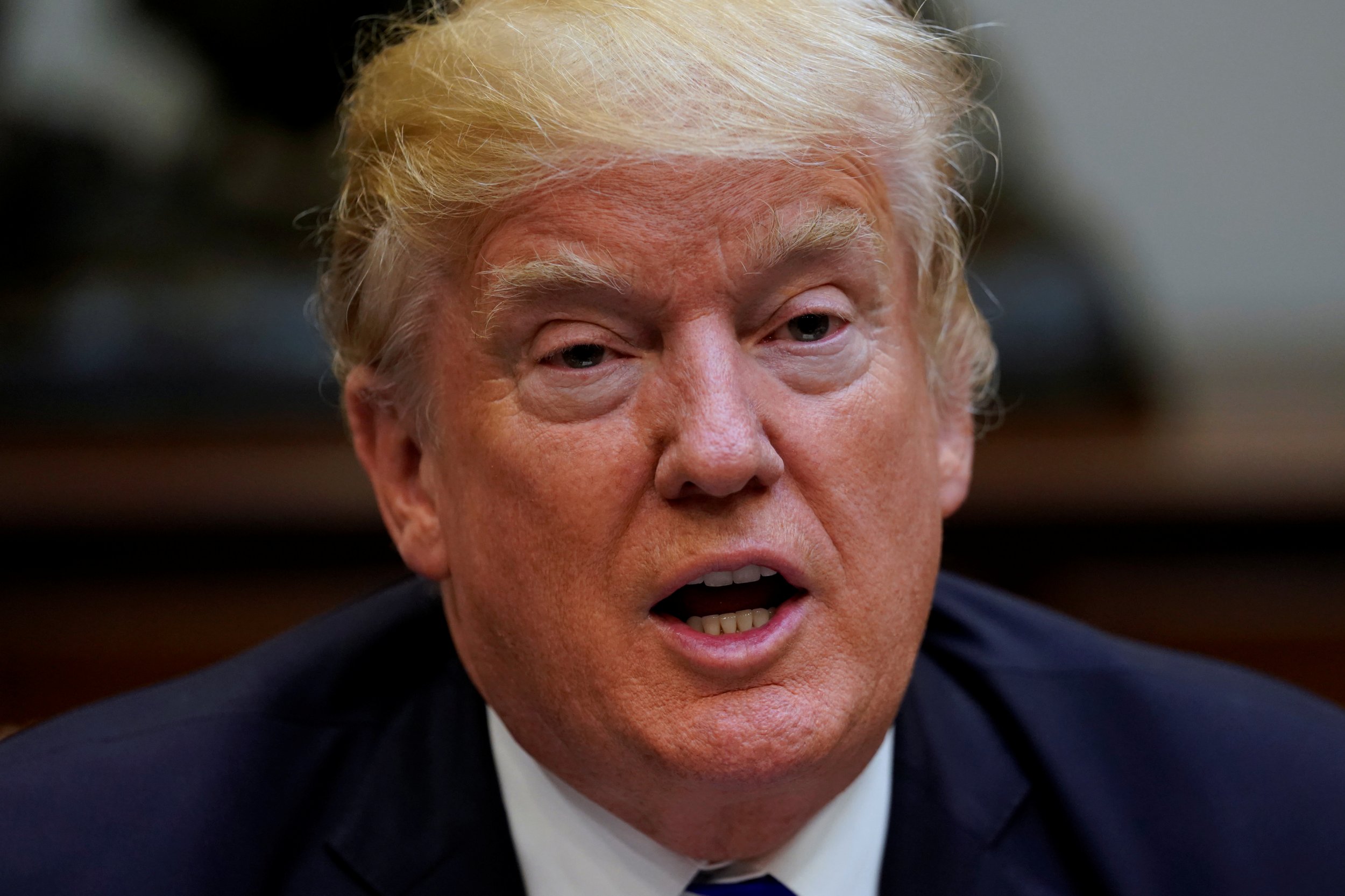 North Korea is keeping such a close eye on President Donald Trump's Twitter feed that top officials reportedly know some of the billionaire's posts by heart.
Indeed, the North has become so befuddled by the president's actions and tough talk on social media and before the U.N. Security Council it has reached out to Republican think tanks and former officials in order to better understand Trump, the Washington Postreported Tuesday.
The report includes one key detail concerning the North's Twitter habits. North Korean officials showed an "encyclopedic knowledge" of the president's tweets and could recite them back to Americans at a meeting set up by the Geneva Centre for Security Policy in Switzerland earlier this month.
Since Trump won the White House in November, the North has actively tried to understand Trump's political strategies, but is evidently still perplexed, according to the report.
"They are somewhat puzzled as to the direction in which the U.S. is going, so they're trying to open up channels to take the pulse in Washington," former State Department official Evans Revere told the Post. "They haven't seen the U.S. act like this before."
Trump has used his social presence, which includes a growing 39.3 million followers on Twitter, to vehemently attack, threaten and insult Pyongyang's leader Kim Jong Un.
Of late, Trump has taken to calling Kim "Rocket Man" or "madman," and on Friday stated Kim would be "tested like never before."
The most recent tweet reiterated parts of Trump's first speech before the U.N. General Assembly last week in New York.
"The United States has great strength and patience, but if it is forced to defend itself or its allies, we will have no choice but to totally destroy North Korea," Trump said. "Rocket Man is on a suicide mission for himself."
Two days later, the Trump administration announced fresh sanctions aimed at hindering any foreign financial institution from doing business with the North.
The president's forceful words and the new sanctions led to strong reactions from Pyongyang. The North's foreign minister, Ri Yong Ho, spoke before the general assembly Saturday and said Trump's "Rocket Man" nickname made it "inevitable" that North Korean rockets would strike the U.S. mainland.
Ri then said Monday the U.S. had essentially declared war on the North, and threatened to shoot down a U.S. bomber even if it was in international airspace.
White House Press Secretary Sarah Huckabee Sanders denied the U.S. declared war on North Korea.