Trump is 'Determined' to 'Go to War with North Korea' in Conflict That Could Kill 'Millions,' Says Leading Democrat
Representative Joaquin Castro, a top Democrat on the Foreign Affairs Committee, said Tuesday that he believes President Donald Trump is determined to launch a war with North Korea. Castro made the comments in the aftermath of Trump tapping former ambassador to the United Nations John Bolton as his national security adviser to replace the departing H.R. McMaster. Bolton has argued that it is "perfectly legitimate" for the United States to launch a preemptive strike against North Korea.
Related: Donald Trump, Kim Jong Un, John Bolton and the Road to War in North Korea
"I just think that this president, based on everything that I've seen and heard, is determined at some point to go to war with North Korea," Castro said on MSNBC's Morning Joe. Castro added that the appointment of Bolton "is an affirmation of that."
Castro then laid out what he sees as the stark dangers of a conflict with North Korea. "You're talking about at minimum hundreds of thousands of people dead, if not millions of people," he said. "That's what's at stake here."
North Korea has accelerated its development and testing of intercontinental ballistic missiles since Trump came into office, claiming that it can now strike anywhere in the U.S. The South Korean capital Seoul, home to 10 million people, is just 35 miles from the North Korean border, while South Korea is also the base to thousands of U.S. troops.
Trump and North Korean leader Kim Jong Un had traded insults and threats of nuclear war and annihilation for months before a sudden announcement earlier this month that the two leaders would sit down for a historic meeting in the coming months. There has been little development on that front, however, and Bolton's selection has signified to many that the president may again be embracing a more hard-line approach.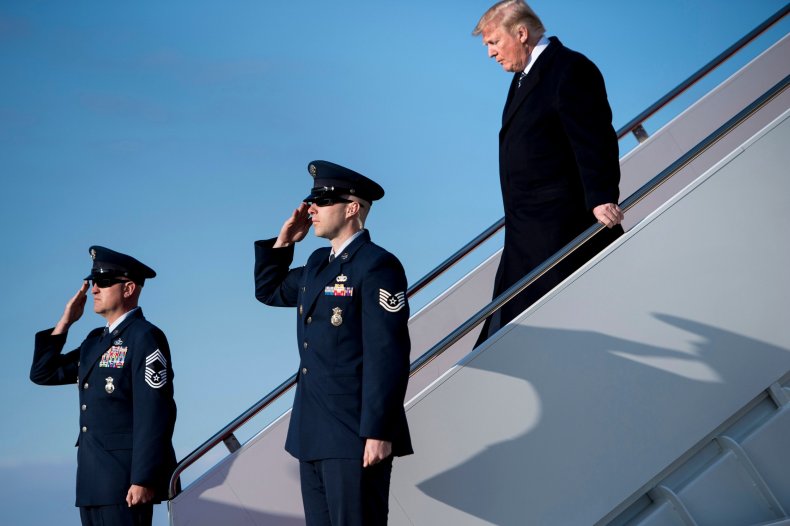 Castro added that the recent changes in the administration, which has also seen the departure of former Secretary of State Rex Tillerson, who advocated for a diplomacy-first approach, represent a worrying sign.
"There has to be some check and balance on the president, who is determined to go to war, and also you'd like to see people around the president who aren't just yes-men or -women," Castro said. "My fear with what's going on, the clearing out of this White House, from Secretary Tillerson, General McMaster and others, is that the president is basically clearing out anybody who isn't subservient and obsequious to him and putting in people who are just going to say yes or who already agree with him anyway so there's no conflict at all."
With recent developments, Castro said, it was now time for Congress to at least "talk about" legislation that would put a check on the president's power to launch a pre-emptive strike.