Trump's Threats of Nuclear War with North Korea are Risking the Economic Growth He Loves to Takes Credit For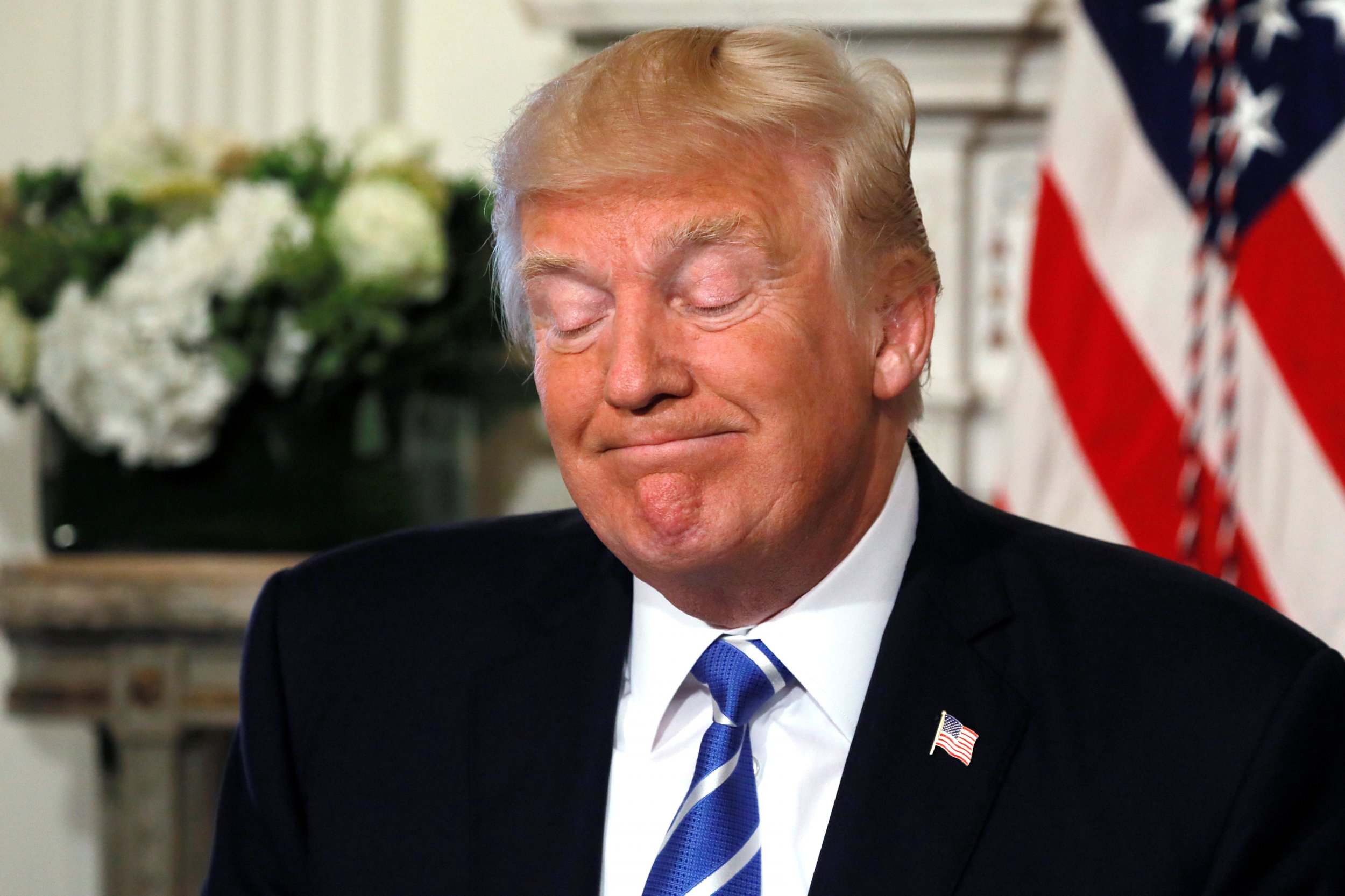 Since becoming president, Donald Trump has relished any opportunity to take credit for improving economic numbers, even as experts say he is just reaping the rewards from the policies put in place by his predecessor Barack Obama. But now Trump is beginning to make his very own impact on the financial markets, although not in the way he would have imagined.
Related: China Would Join Forces With North Korea if U.S. Launches Pre-Emptive Strike
On Thursday, the Dow Jones Industrial Average witnessed its biggest dive for three months, with a drop of 205 points. As well as similar dips witnessed in Europe and Asia, the volatility index (VIP), used to track market fear, shot up to its highest level since last November's election. While the U.S. markets avoided further drops on Friday, world markets took another hit, with the European markets falling over 1 percent to complete their worst week this year.
There is no doubt what is responsible for the sharp drops.
"Despite attempts by some U.S. officials to calm sentiment, fears of escalating military tension between North Korea and the U.S. are dominating market attention," Dirk Willer, the head of emerging markets strategy at Citigroup, said in a research note on Friday, reports The New York Times.
A sharp escalation in tension between the two long-sparring nations began this week when Trump warned North Korea of unleashing "fire and fury" on Kim Jong Un's regime following its testing of two intercontinental ballistic missiles last month. While the comment earned criticism and was followed by a more restrained tone from the State Department, Trump doubled down Thursday.
While on vacation at his golf resort in Bedminster, New Jersey, Trump on Friday tweeted further heated warnings to North Korea.
"Military solutions are now fully in place, locked and loaded, should North Korea act unwisely. Hopefully Kim Jong Un will find another path!" he wrote.
North Korea has followed that talk by claiming it will have a plan to fire four missiles at the U.S. territory of Guam ready within days. And, while there has been simmering tension between the U.S. and North Korea for decades, Trump's novel approach to international relations is keeping everyone, including, the financial markets, on their toes.
"The rhetoric Trump uses is absolutely atypical for a U.S. president, so that could be a little bit of a wild card [but] it's hard to find a tipping point where this next step is going to change everything," Kent Boydston, a research analyst at the Peterson Institute for International Economics," told NBC News.
Although the impact on markets has thus far been relatively modest, a full-blown conflict, the likes of which Trump has warned of, would have a far greater impact, making a real dent on the economic figures the president has gleefully touted.
"This would entail a more significant impact on share markets with, say, 20% or so falls before it became clear that the U.S. would prevail," Shane Oliver, head of investment strategy and chief economist at AMP Capital, forecast to The Wall Street Journal.