Trump Is Not Loyal to Jeff Sessions, the First Senator to Endorse Him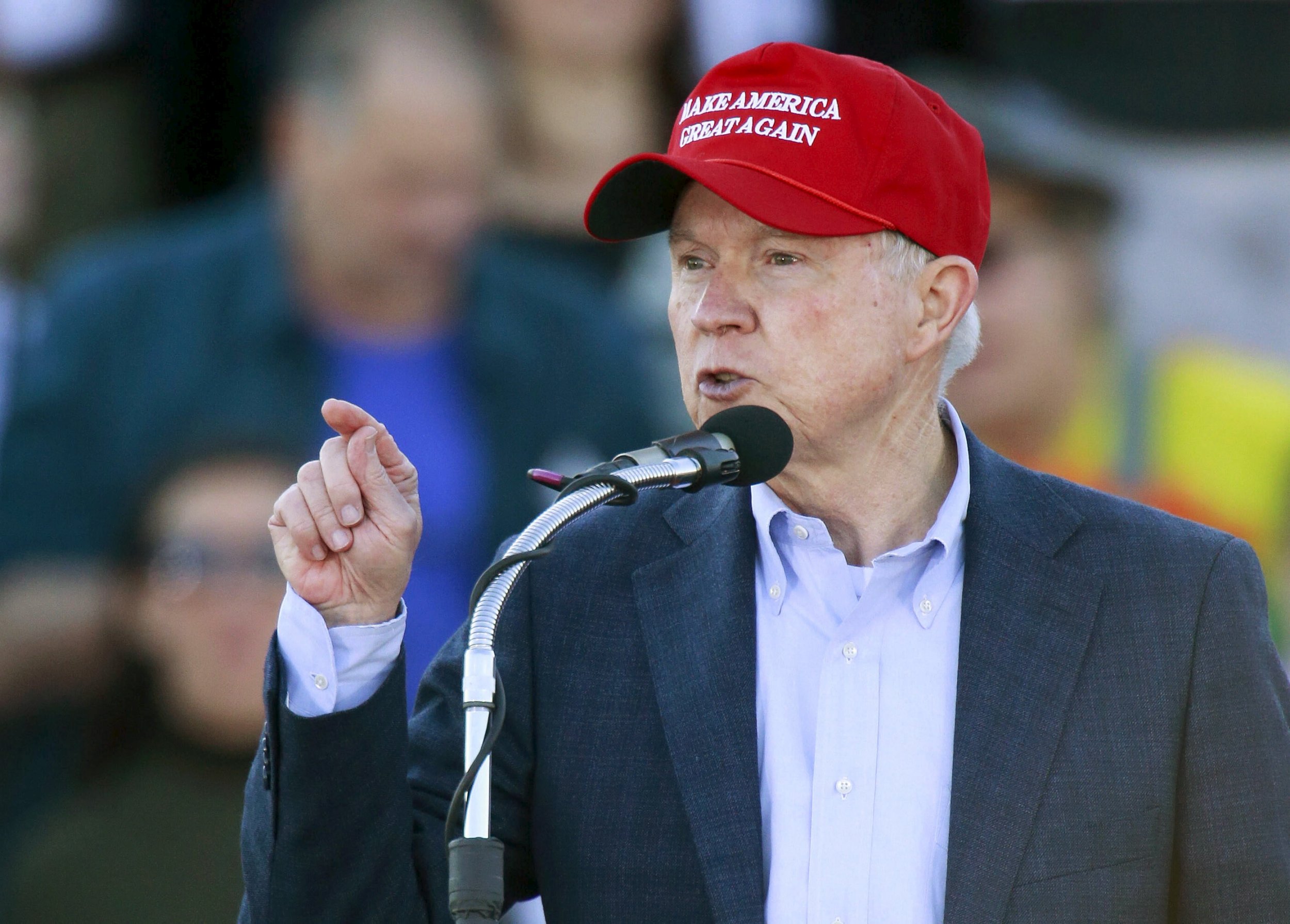 Throughout his career as a businessman and now a politician, much of President Donald Trump's focus has been to receive loyalty from employees close to him. And he often seems to break ties with those individuals if he feels they are not maintaining that allegiance.
Related: Will Jeff Sessions quit or be fired?
The president's most recent public shaming has been aimed at Attorney General Jeff Sessions, the former lawmaker from Alabama who was the first sitting senator to throw his support behind Trump early in the 2016 election season. Early Tuesday morning, Trump tweeted that Sessions has taken a "very weak position" on what he said are crimes committed by Hillary Clinton, his Democratic election rival. That message came less than 24 hours after he described Sessions as "beleaguered."
The latest public bullying tactics began almost a week ago, when Trump told The New York Times that he regretted appointing Sessions to serve under him as attorney general because he recused himself from any decisions related to probes of election hacking and possible contacts between the Trump team and Russian officials. Earlier this year, Democratic lawmakers had called on Sessions to resign for not disclosing his contacts with the Russian ambassador to the United States during his Senate confirmation hearing.
Sources reportedly told the Associated Press that Trump has spoken with advisers about firing Sessions, and privately he has allegedly speculated aloud to allies about the potential consequences of firing the attorney general. On Monday, Trump appeared to roll his eyes during a photo-op with White House interns when asked about Sessions.
But Trump's treatment of Sessions seems ironic, given that the president seems to place a high value on loyalty among his employees. At a private dinner in January with then–FBI Director James Comey, Trump reportedly demanded loyalty from him, and Comey declined (though the White House denies that account). Four months later, the president fired Comey.
Meanwhile, at least one fellow Republican has publicly defended Sessions. Senator Lindsey Graham of South Carolina on Tuesday said it was "highly inappropriate" for Trump to say the attorney general should prosecute Clinton. And Senate Minority Leader Chuck Schumer said, "You don't ridicule him in public. Your close friend? That speaks to character."
Throughout the campaign season, Trump threatened to appoint a special prosecutor to look into Clinton's use of a private email server as secretary of state and quipped that she would go to jail. In the final weeks of the general election season, he celebrated with his fellow Republicans when Comey announced the agency was looking into more emails related to Clinton's server.
But shortly after he won the election in November, Trump's incoming administration said it wouldn't pursue charges against his former rival. "I don't want to hurt them. They're good people," the president-elect said about the Clinton family during a post-election interview with 60 Minutes.
At the Republican National Convention last summer, "Lock her up!" became the unofficial slogan among attendees and speakers.